Throughout the pandemic, there's nothing I've enjoyed more than gathering outdoors with friends, a good cocktail in hand. As long as it was safe to do so, we'd huddle around a streatery table or patio to enjoy a crisp, new alcoholic treat — a means to stay connected during turbulent times. The options for good cocktails in Madison are limitless, but of course, I have my favorites.
Check out these five spots on your next visit to Madison.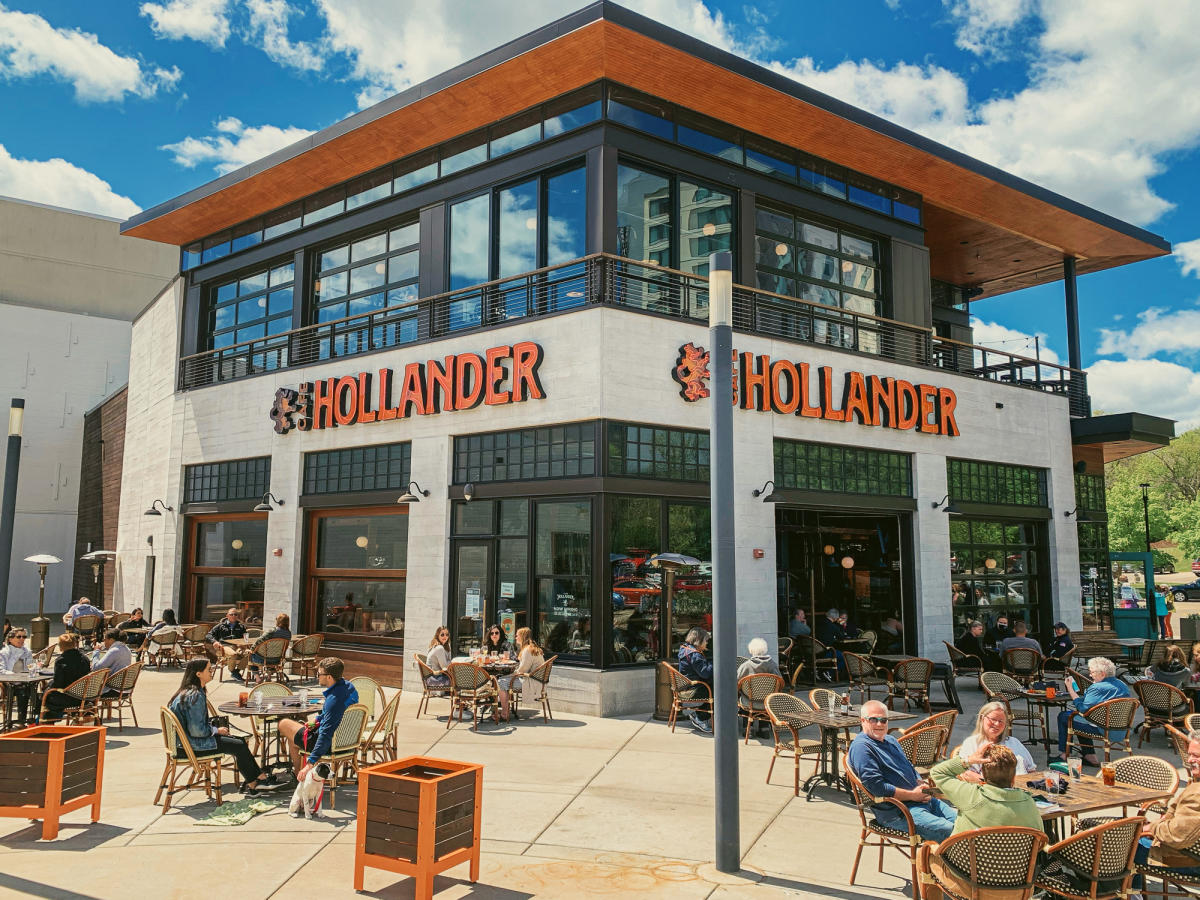 Photo by Cafe Hollander
With five restaurants throughout the state, Cafe Hollander is a true Wisconsin fave, and their location at Hilldale is stunning. The main level is bright and airy, with room to fling open the garage-style doors onto a vast patio, creating a continuous dining space.
Hollander's Berried Treasure is one of their signature drinks — and in my opinion, one of their best. Bubbly and fruity, made with Citroen, elderflower and strawberry puree, it's refreshing and light, perfect for a late summer evening. They've also taken the standard Wisconsin Old Fashioned and put their own spin on it. Crafted with Buckatabon brandy, bitters, orange, cherry and press (half 7-up, half club soda), it's a highly enjoyable twist.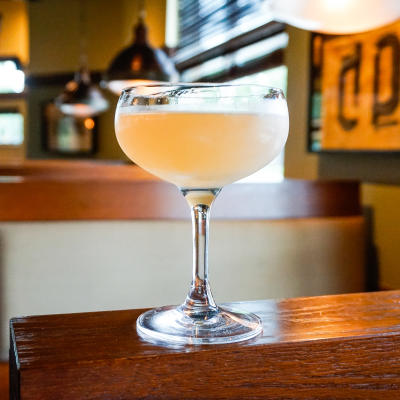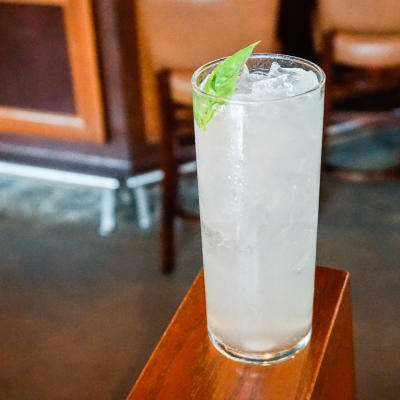 Photos by Craftsman Table & Tap
Most often thought of for their curds (truly, the best in Madison), Craftsman should be on your go-to list for cocktails. Located in Middleton, they've got an adorable patio space that's perfectly shaded and quiet. Their bar is casual and highly enjoyable. Maybe it's the dim lighting. Or the fact that it's busy, but not-too-busy. Or maybe it's just those curds that are simply mouth-watering good — Craftsman is a great spot to park yourself with a friend to chat or watch the game.
Their cocktail menu is robust, featuring several signature drinks. One of my go-tos is Naked and Famous. Not only does the name make me feel a little naughty, but the ingredients create a beautiful combo of flavors. Made with mezcal, yellow chartreuse, Aperol, and fresh lime, this is one that might have you ordering another (and another). Also try their Singapore Sling, featuring gin from State Line Distillery, with Benedictine, fresh lime, cherry heering liqueur, seltzer, and orange.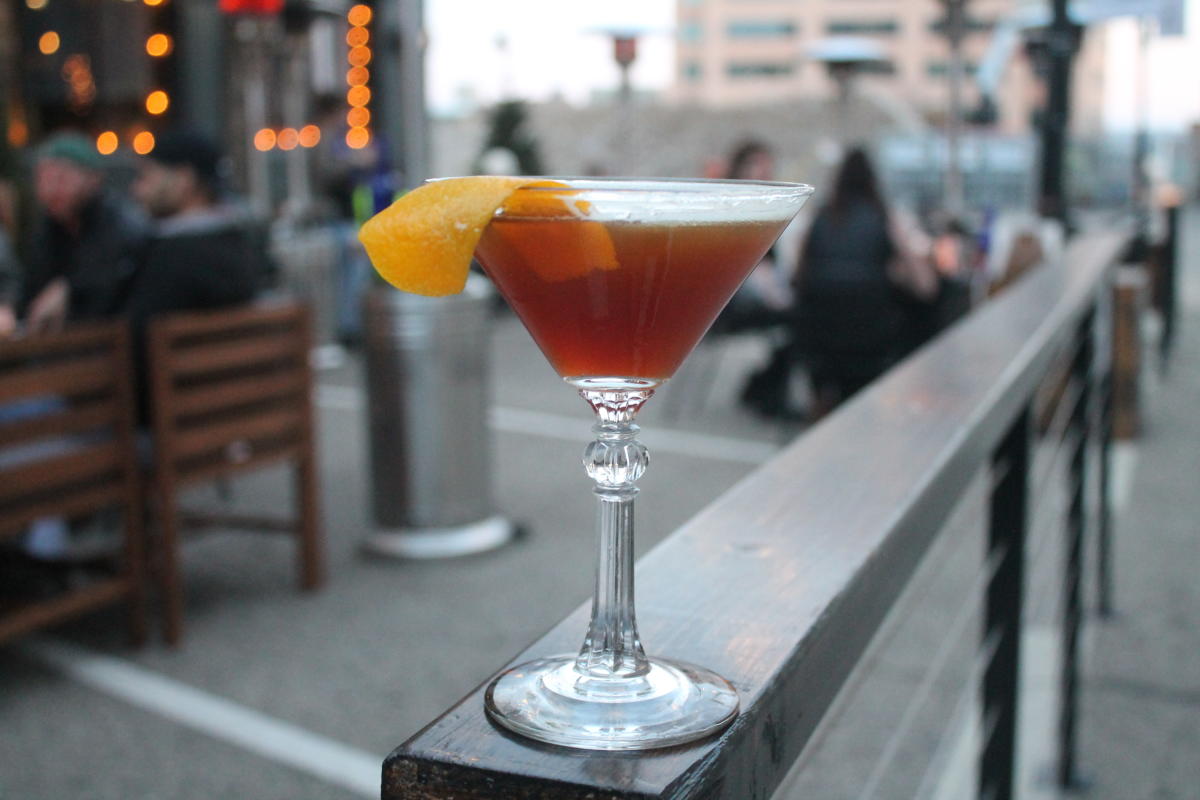 Photo by Merchant 
When anyone asks me for local spots, I almost always name Merchant at the top of my list. Their indoor vibe is folksy and artsy, with unique seating arrangements and moody lighting. They've also expanded out into Pinckney Street with patio tables, including heaters and fire pits in the cooler months.
One of my favorite drinks is their White Negroni. Created with gin, Italicus Rosolio Di Bergamotto liqueur, Iris Vermouth Blanco, and Dolin dry vermouth, it's always a crowd-pleaser. The Valkyrie (reposado tequila, angostura bitters, lime, lemon) and The Regret (gin or vodka, fresh lime juice, demerara, rosemary) are also worth The Try. Please note: Merchant is closed for renovations through the end of 2021.
Photo by State Line Distillery
My absolute fave of all faves on this list, State Line Distillery, is a spot you absolutely cannot miss. Not only do they have one of the best cocktail menus in Madison, they also make and sell their own spirits. And, they have a beautiful little lounge and a giant patio space. From the servers and bartenders, all the way up to Founder & Head Distiller, John Mleziva, they've got the nicest staff in town.
State Line's own spirits serve as the base for all of their cocktails — meaning, you really can't go wrong with anything on their menu (including their yummy eats!). If you're looking for a place to start, I recommend Trotsky's Escape (Vodka, lime, grapefruit, organic cane sugar, sparkling mineral water). Or simply order their Coffee Liqueur neat, on the rocks. Feel free to order-in or bring a little something to eat— all they ask is that you bring your own utensils and clean up after.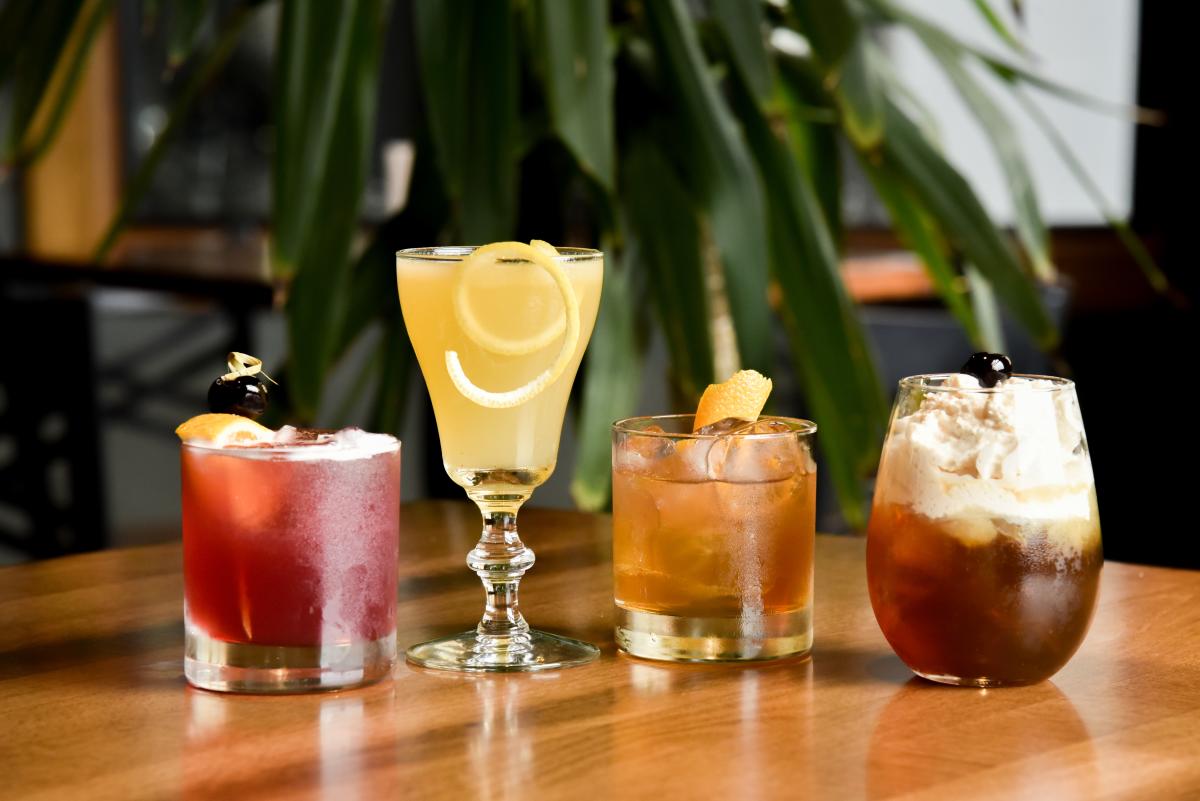 Photo by Wollersheim 
Last, but certainly not least, is another Wisconsin classic. Wollersheim, most known for their award-winning wines, has recently expanded their offerings, thanks to their Distillery. Their location is one of the most beautiful properties in Wisconsin, and they offer spirits tastings on-site.
Two fall drinks to try: Apples & Cream, made with apple Brandy, tart cherry Grenadine, and cream soda. And their Gold Standard, which features Bottled-in-Bond Bourbon, cinnamon cider syrup, Jamaican #1 bittercube, and black walnut bitters. It's a great destination spot to bring out-of-town guests!
Make the most of your time in Madison, book an overnight accomodation here.