A brisk breeze and crackling wood. Flickering flames bathing you in warmth. Does fall have you itching for cozy nights around the fire? Madison's favorite fire pits and fireplaces bring a little warmth to our life.
In the heart of downtown or lost in nature. You can find a heartwarming, soul-stirring fireplace perfect for making fall memories.
Eno Vino Downtown Madison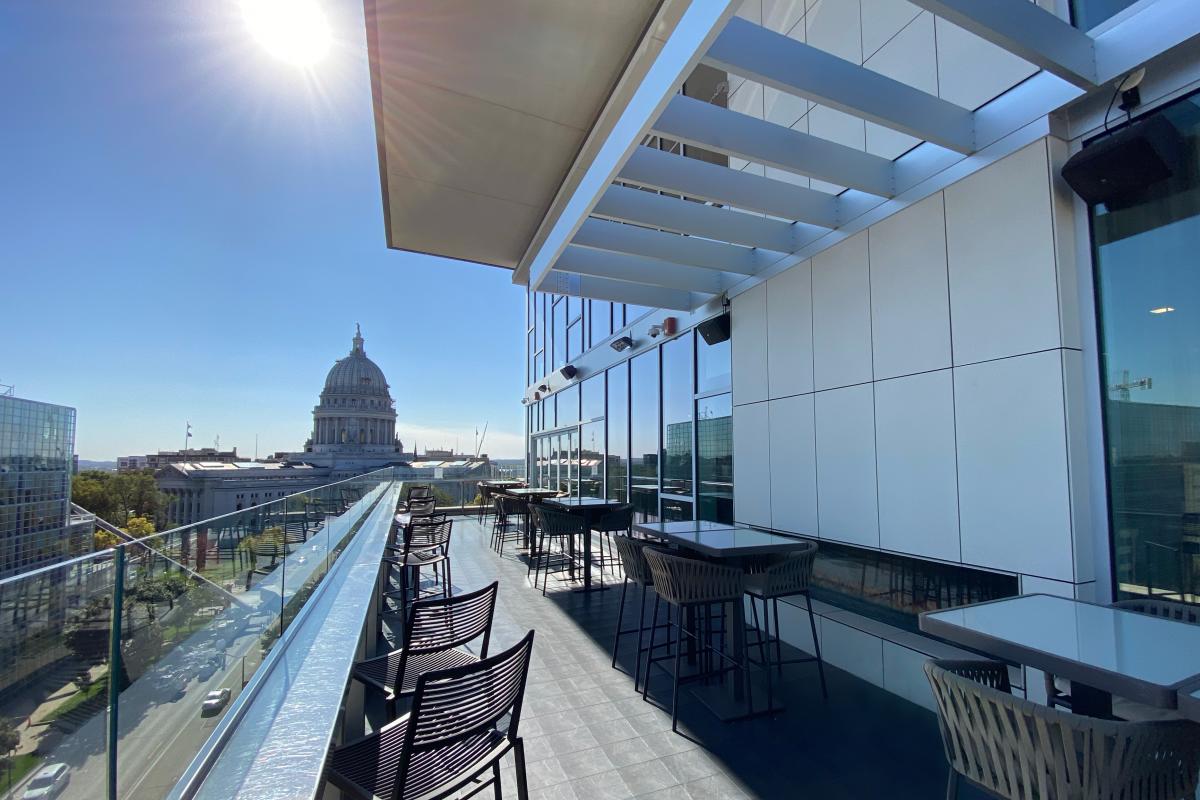 One of Madison's favorite views takes on new life when the weather changes. Sleek design and comfortable lounging on the 9th-floor outdoor terrace near the fireplace is the ideal companion to Eno Vino's classic views of the State Capitol Building and lakes. Order from an extensive wine list and settle in. It's going to be a good night.
Lone Girl Brewing Company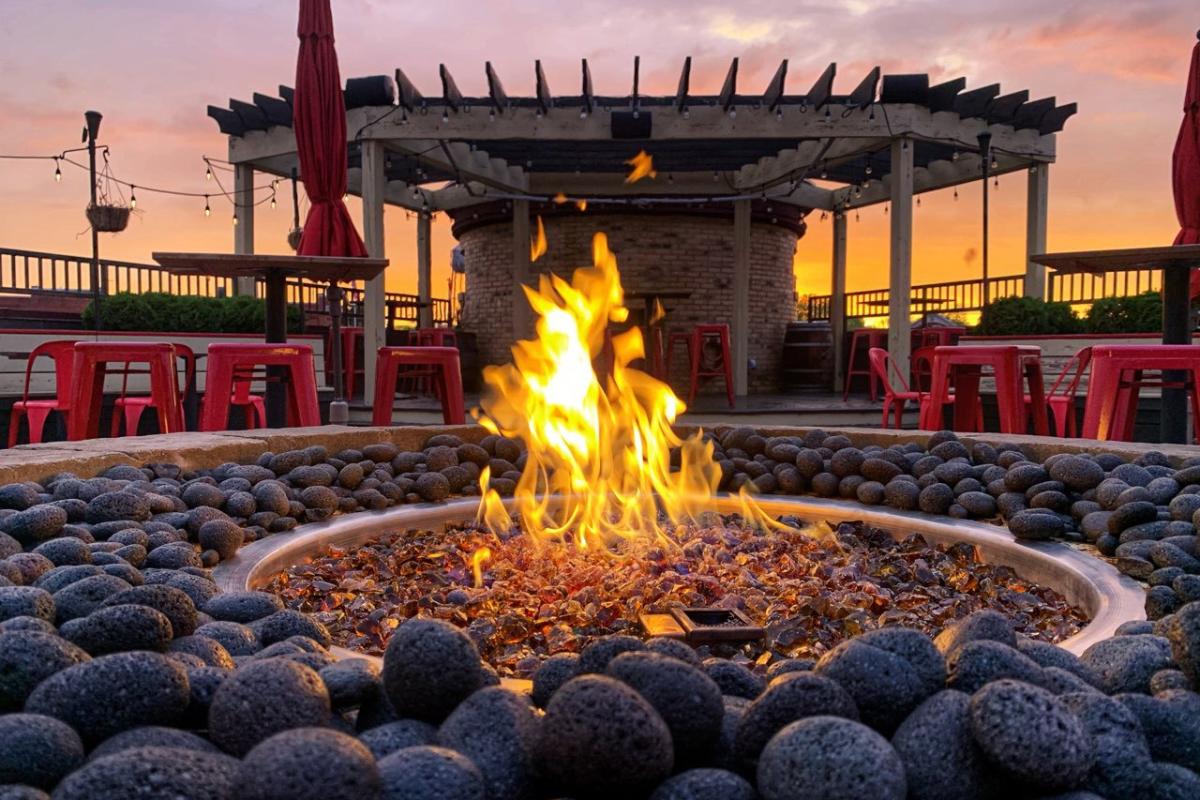 Pick up a pint and head to the rooftop patio for a cozy brewery experience. Waunakee's Lone Girl Brewing Company has a rooftop equipped with everything you need for fall. A rooftop bar? Casual bites to help you unwind? Open fire pit? Check, check and check.
Hoyt Park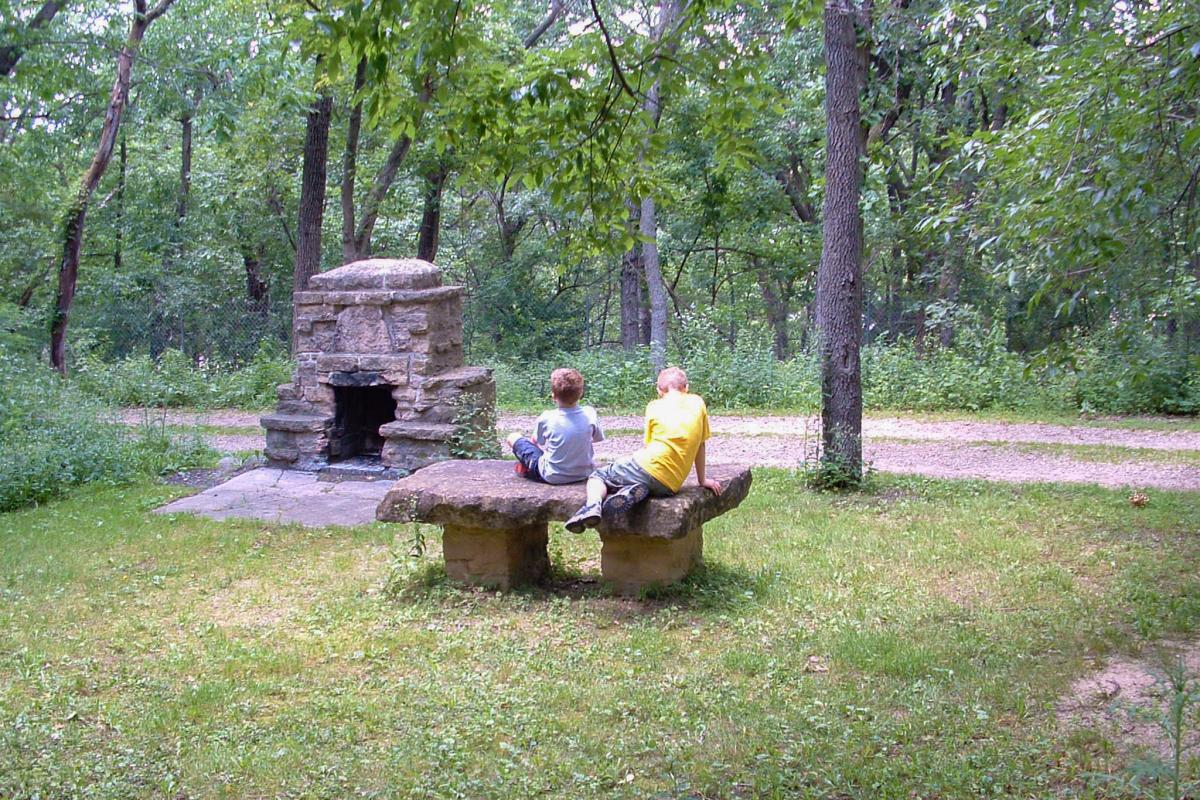 Photo by Madison Parks
On Madison's near west side, just removed from the bustling downtown, sits Hoyt Park. Unpaved hiking trails weave through nearly 23 acres of forest and prairie habitat. And 12 historic, stone fireplaces are sprinkled throughout. Enjoy a toasted marshmallow and quiet evening around a fire. Just remember to bring your own wood and extinguish the fire completely before leaving the park.
Grand Crossing Park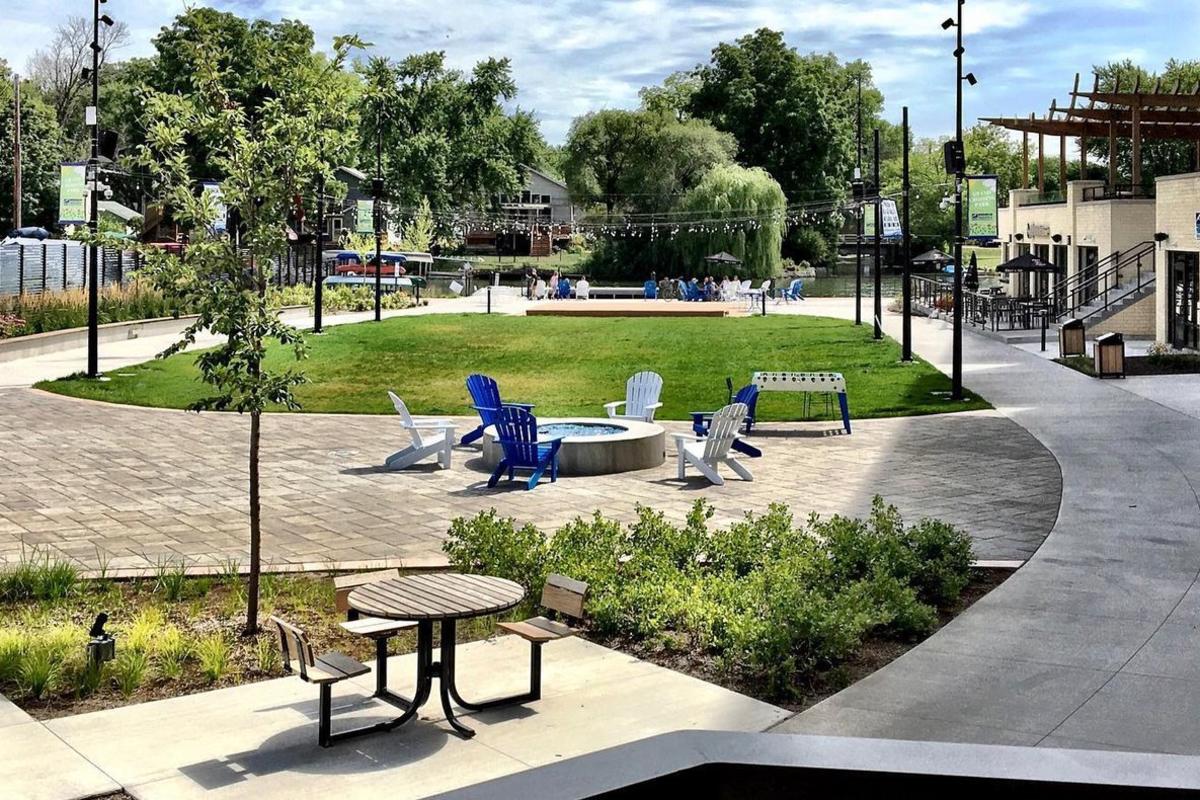 Photo by @trueroasters
On the banks of the Yahara River, nestled behind The Current apartments, is this hidden gem: Grand Crossing Park. Open to residents and visitors year-round, this park is the perfect place to enjoy a bonfire near the water. Grab dinner or a drink at neighboring Buck & Honey's or a hot coffee at True Coffee Roasters before settling in to enjoy the warmth of the fire.
Wisconsin Brewing Company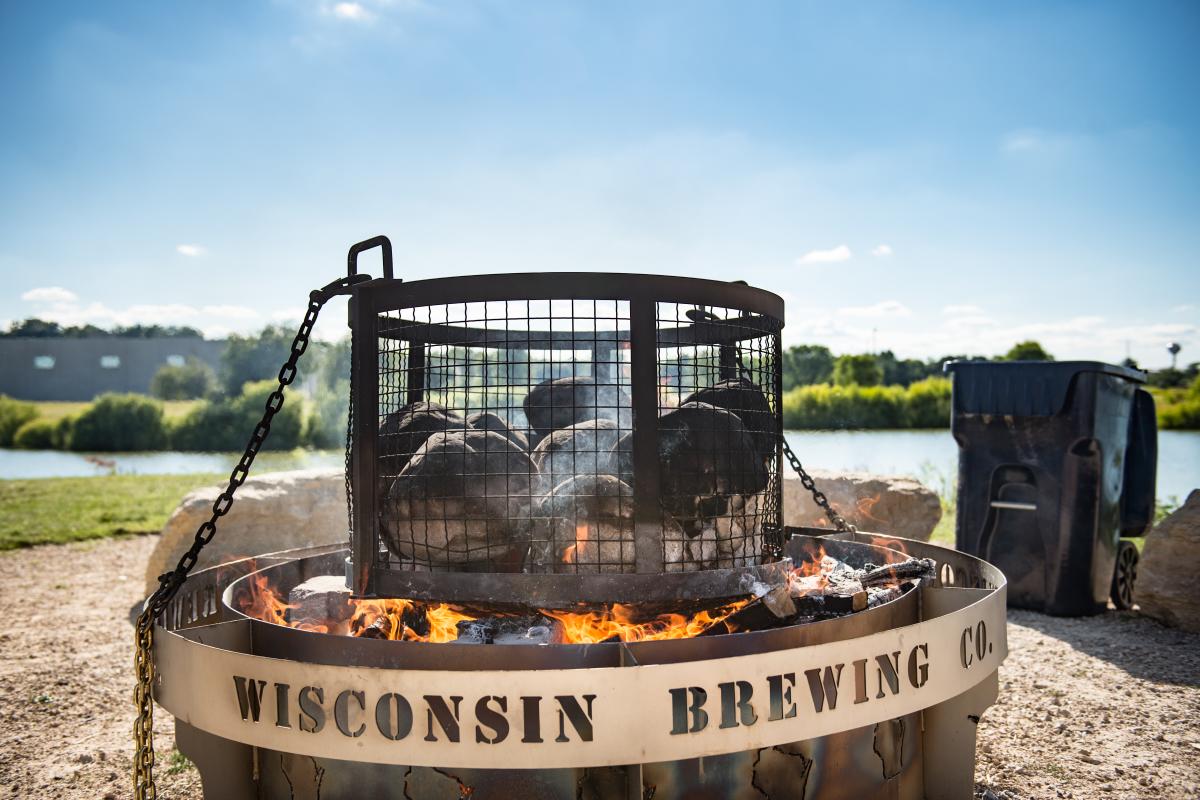 Home of Wisconsin's Backyard and 12 miles from downtown, in Verona, Wisconsin Brewing Company offers plenty of space to physically distance. Family-friendly and welcoming to four-legged friends (on a leash), you can grab one of a dozen beers on tap and cozy up to an outdoor fire pit. Carry-in food is allowed, so might we suggest a specialty pie from Sugar River Pizza? It's conveniently located across the street from the brewery.