Whether you're a student or a resident, a visitor or a varsity athlete, everyone knows and loves Bucky Badger! He's energetic, so his fans are always willing polka partners. He's furry, so kids can't get enough hugs. And he's a celebrity, so the selfie opportunities are limitless.

But the truth is, it's not always easy being the man (or woman!) who makes Bucky …  Bucky. As the UW-Madison sports season kicked off, we went behind the mask with Al Krizek, a fifth-year senior and forever fan of being Bucky Badger.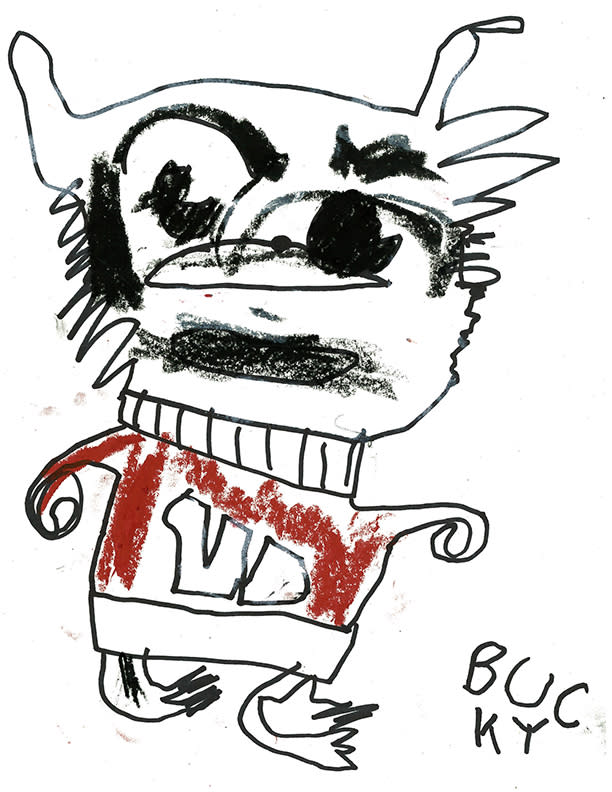 Visit Madison: What made you want to be a Bucky?
Al Krizek: I was born and raised in Kaukauna, Wisconsin, and I looked up to Bucky as a kid. When I was in high school, I told my parents that I wanted to be Bucky someday. When I got accepted to UW-Madison, I was so busy with my mechanical engineering major that I kind of forgot. But in my senior year, I met a group of "Buckys" and we immediately clicked, so I tried out and got accepted. I've enjoyed it so much that I figured out a way to stay another year. It's been the best experience of my entire life.

VM: Describe the tryout process. What was the hardest part?
AK: It's very intense. Let's just say it involves everything from maxing out in push-ups to performing improv with random props to getting interviewed by the Athletic Department. For me, the hardest part was coming up with my final skit—I overthought it. So you can imagine how excited I was when they posted the name of the 10 finalists and mine was on there!
VM: Being Bucky must take a lot of stamina. What does an average week look like?
AK: Our training begins with Mascot Camp, where you learn everything from how to stay hydrated in a suit that is 20-30 degrees above the outdoor temperature to strategies for managing challenging children. Once you're trained, you put in about 15-20 hours per week, year-round, because when you're a Bucky, you're a Bucky for all sports. The best skaters get to do hockey. But our engagements go beyond sports to community events and even birthday parties.
VM: What's your favorite place to be a Bucky?
AK: At first, I really loved the adrenaline rush of running through the tunnel onto the field at Camp Randall and doing the pushups with each touchdown. But now, my favorite is our work at the American Family Children's Hospital. The first Monday of every month, one of us (Buckys) leads Bucky Bingo—and it reminds me why I do this! I keep a journal and also have every single card I've ever received from kids who are patients there (the example above was drawn by a preschooler!). It feels amazing to change their lives, to give them hope.
VM: If Bucky ever got a break—what would he take to a tailgate?
AK: Brats—always brats. But graduation-style sides like cheesy potatoes and taco dip would be on the menu, too.
Want to learn more? Al highly recommends watching Being Bucky, a Wisconsin Public Television documentary about the seven students behind the mask during the 2007-8 school year. And, he shared that anyone (male or female) that is between 5'10"– 6'1" and is interested in being Bucky should try out! Information about tryouts will be sent out to all students in early April.