MADISON, WIS. (January 5, 2021) – The Destination Madison Board is thrilled to announce Ellie Westman Chin has been chosen as the organization's new President & CEO following a national search. Westman Chin currently serves as President & CEO for Visit Franklin in Tennessee, where she was named the 2018 Greater Nashville Hospitality Association Woman in Hospitality & Tourism Leader of the Year. Westman Chin's successful track record of increasing the economic impact of visitor spending; working with city leaders to continue to develop exceptional attractions; commitment to resident education and community outreach on the impact of tourism; and close work with public health on COVID response and recovery were all key factors for the board's selection.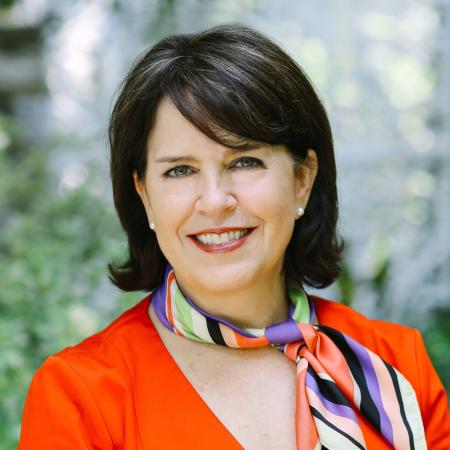 "We set out on this search to find someone who saw Madison as a top travel destination, had the industry experience and vision to lead the organization through COVID and beyond, and most importantly was inspired by and 'got' Madison's vibe," said Destination Madison Board Chair Greg Frank. "In Ellie, we found a leader who has had incredible success at every career stage, is considered a national expert in travel and tourism, is committed to DEI, and has the personality to connect with our community."
"Madison is a vibrant and innovative city that I have long admired, and it is my honor to join the Destination Madison team" said Westman Chin. "With the diversity of the tourism offerings in Madison along with Madison being the home of the University of Wisconsin and the state Capitol, the city is uniquely positioned for a strong recovery from the impact of COVID-19, and I look forward to working with the Destination Madison team, stakeholders and the community on COVID recovery and future tourism growth."
In addition to her role as President & CEO of Visit Franklin, Westman Chin serves on the boards of the U.S. Travel Association, Destinations International Foundation, Nashville Predators Foundation, Greater Nashville Hospitality Association and the Williamson County Chamber of Commerce as well as on the Tennessee Tourism Committee and the Franklin Public Arts Commission. Prior to joining Visit Franklin, Westman Chin was vice president, business development & corporate events for the Atlanta Convention & Visitors Bureau. She previously worked for Empire Force Events in New York City and started her career assisting with the creation of the Nashville Sports Council for the Nashville Convention & Visitors Corporation. In that role, she supported the city's efforts to attract the NFL and NHL to Nashville.
The Destination Madison search committee, which included board members and a diverse group of community leaders, retained SearchWide Global, an executive search firm for companies in the travel, tourism, hospitality and related industries, to lead the search.
Westman Chin's start date with Destination Madison is February 8.