I've been writing Wisconsin outdoors guides for over 15 years, including 60 Hikes Madison, and I'm a big fan of our state park system. Here in Mad Town we've got some obvious stunners nearby: the magnificent Devil's Lake; Governor Nelson right across Lake Mendota. But I love to push a few favorite alternatives whenever I can. Try these nearby state parks (and favorite spots to re-fuel) on your next visit to Madison.
Distance from Madison: 48 miles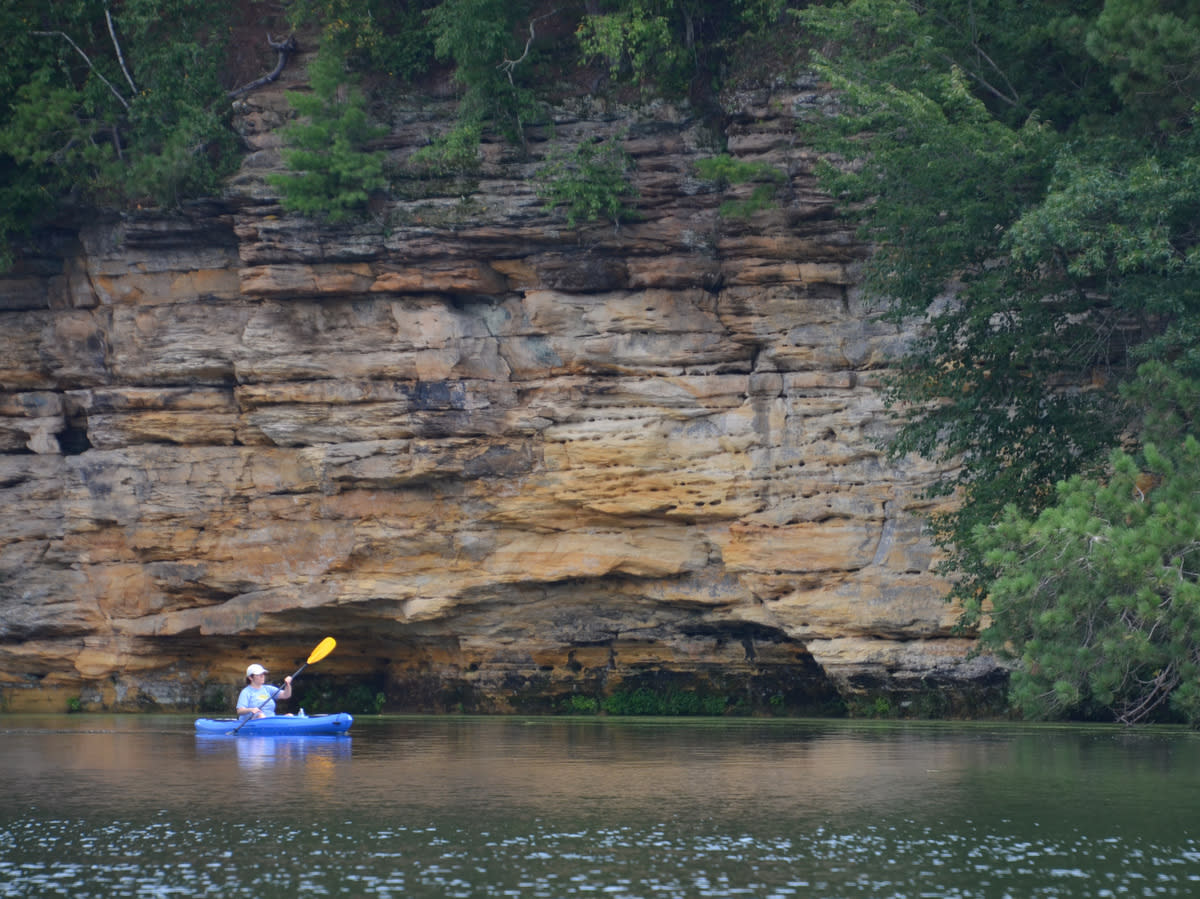 A park for all seasons with hiking trails pass along the lake beneath sculpted sandstone outcrops, the nine miles of mountain bike trails convert to skiing when the snow flies, and the lake is a must for paddlers.
With the colors mirrored in the water, kayaking or paddleboarding is gorgeous, especially between the sandstone bluffs. Hiking turns to snowshoeing in winter and the park hosts candlelight snowshoeing and skiing events.
For dinner, order an old fashioned and have a Wisconsin supper club experience at Ishnala, overlooking the lake. After October, Ishnala closes; then head back to Madison for Toby's or the Tornado Club for classic supper clubs.
Distance from Madison: 39 miles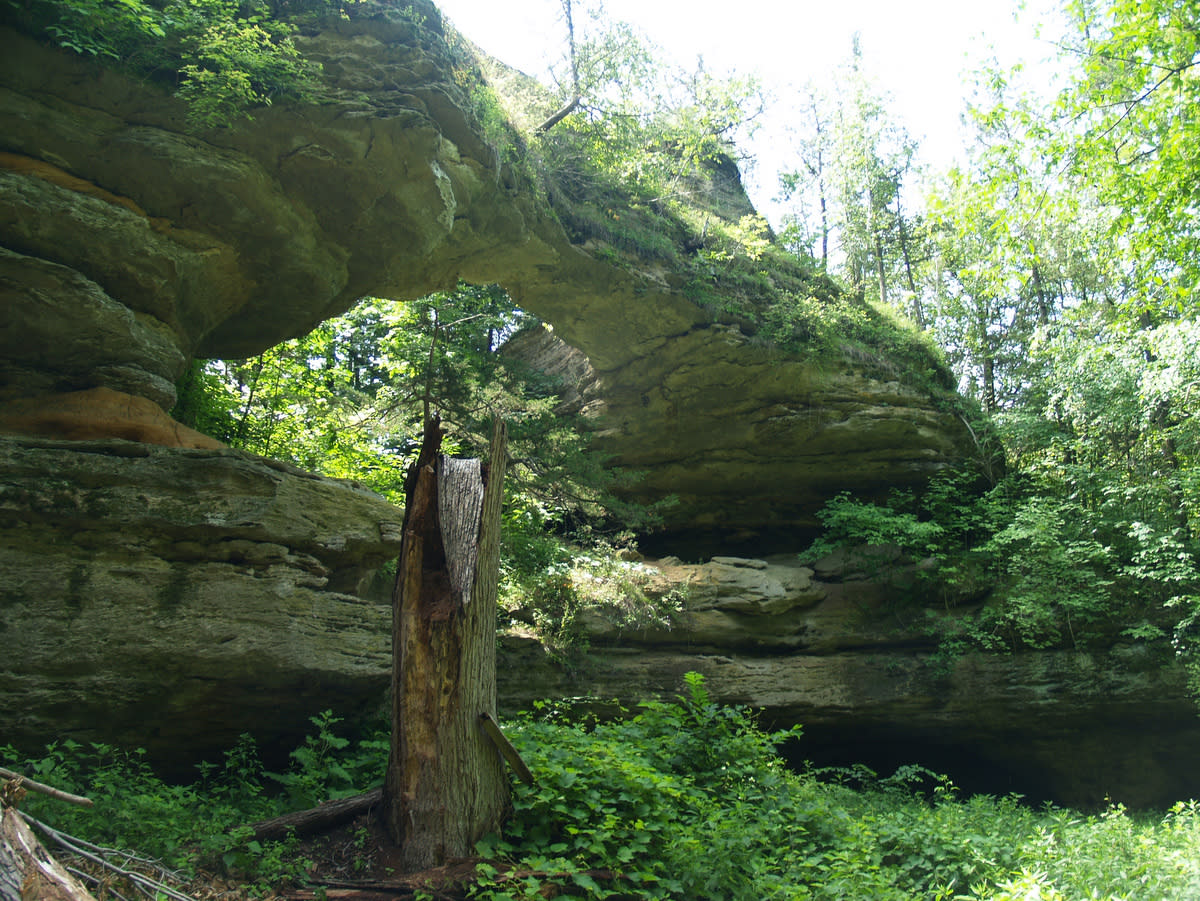 The namesake is a 35-foot-long natural rock bridge arching 25 feet up in the air. Paleo-Indians used to find shelter beneath it, so the site is on the National Register of Historic Places.
Hardwood forest glows with fall colors and the trail climbs to exposed sandstone and bluff-top views before you get to the arch itself. The hike to the bridge is under a mile, but the trail system actually continues across the county highway, leading to a loop through a beautiful and often visitor-free forest.
Madison's Vintage Brewing has a dining location on the Wisconsin River in nearby Sauk Prairie, but wine drinkers might opt for a visit to Wollersheim Winery also nearby. 
Distance from Madison: 12 miles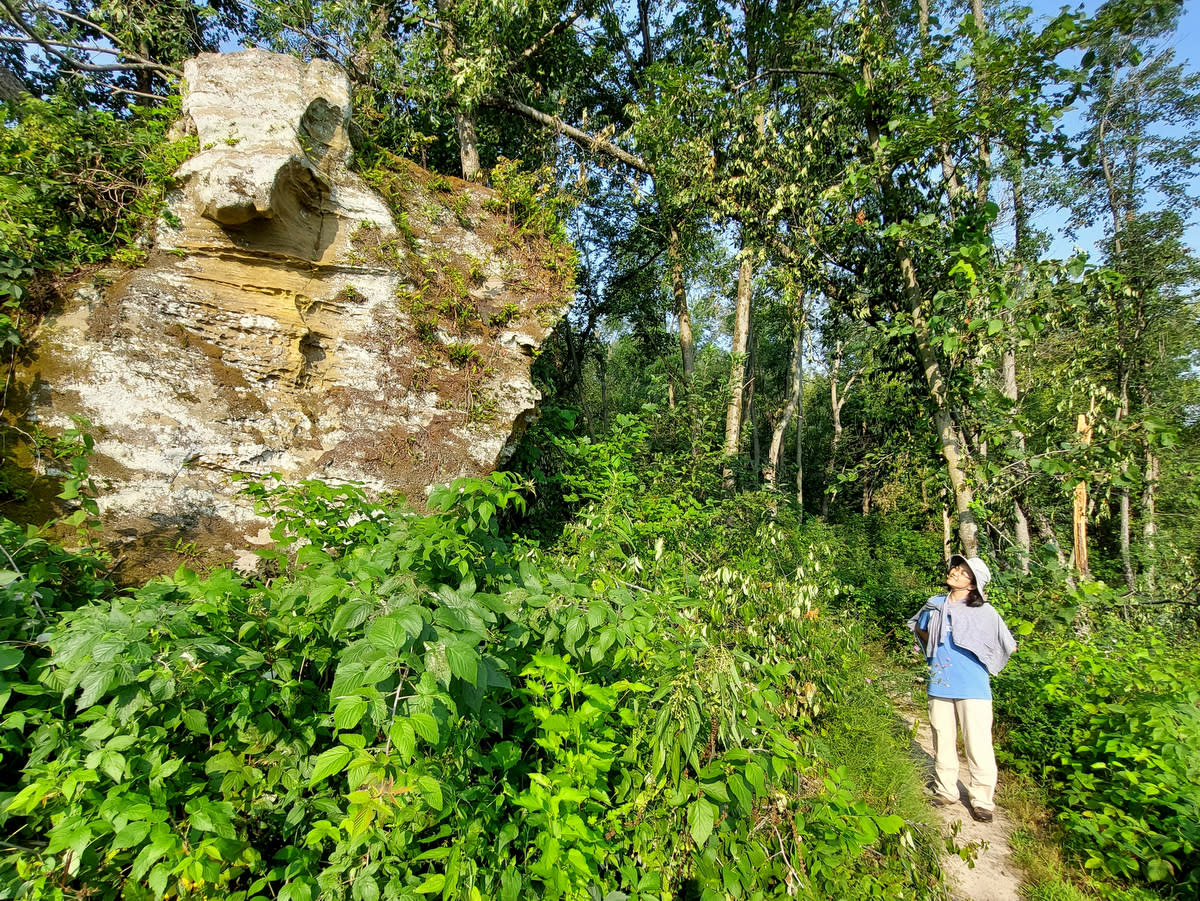 Ask a local about this one and expect a blank stare. Almost no one's heard of it. The National Ice Age Scientific Reserve is part of these forested ridges just southeast of Cross Plains. Find short rustic trails, a beautiful hidden gorge, and a segment of the Ice Age National Scenic Trail.
Park in the gravel lot on the south side of the road 100 yards east of the main trail access at 8075 Old Sauk Pass Road. This is more of a self-guided park: no visitor center, no facilities, no park fee. Just quiet trails for birding, hiking, or snowshoeing. Just don't tell anyone, and leave no trace.
Take Old Sauk Road back into Madison – passing Pope Farm Conservancy (the "sunflower park" in season) – and follow it to its end. At Old Middleton Road take a right and you'll find Oakcrest Tavern, often on the shortlist of best burgers in Madison.
Distance from Madison: 46 miles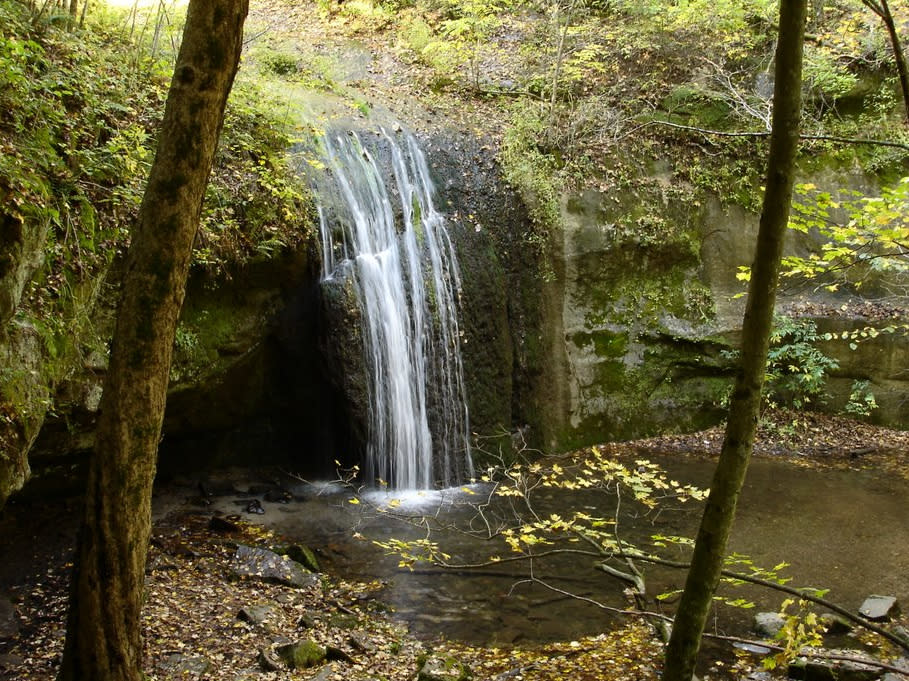 I love camping here because each of the two campgrounds offers a few secluded walk-in sites. The trail system runs for miles to fill a day for the avid hiker or cross-country skier. The Lost Canyon Trail follows a gorge with moss-covered sandstone outcrops, and the Instagram-worthy Stephens Falls can be viewed from above and below.
Of the two lakes, Cox Hollow Lake is best for dogs with a pet swim and picnic area. This may be the most winter-friendly park: Several hills offer family thrills for sledders, skiers get 12 miles of groomed trails, and snowshoeing is allowed anywhere that is not designated for skiers or snowmobiles. And did I mention ice-fishing?
Afterward, stop in Mount Horeb for pizza at the Grumpy Troll Brewpub.
Distance from Madison: 27 miles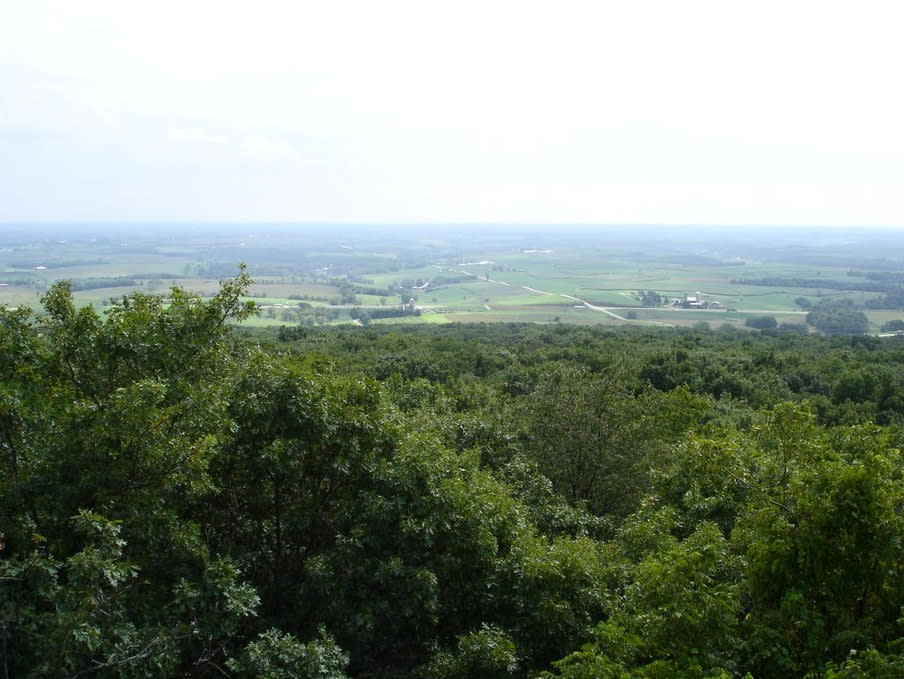 On a clear day you can see Iowa from one of two observation towers in this park already atop the highest point in southern Wisconsin. The hiking, skiing, and mountain-biking trails are top-notch, through forest and geological formations, and the rails-to-trail Military Ridge State Trail connects the park to Madison 22 miles away.
Stop by Wisconsin Brewing Company in Verona for an after-hike beer in the taproom or on the patio.
Browse more recommendations from Madison Locals or find more outdoor adventures to try.