Nature wonderland. A cheesy but accurate description of "The Arboretum" or "The Arb," as locals call it. It's a research center and visitor destination with restored prairies, woodlands, wetlands and gardens ready to ramble year-round.
The Arboretum was established in 1932, with the goal of recreating an "original Wisconsin" landscape, including plants that dated back to pre-European settlement.
Put your hiking shoes on and explore over 17 miles of easy trails of various lengths. Prefer to run? The paved loop around grounds is 6.2 miles — can you say 10K training?
Routes to Try
Take a look at this trail map, to plot out what route you want to take.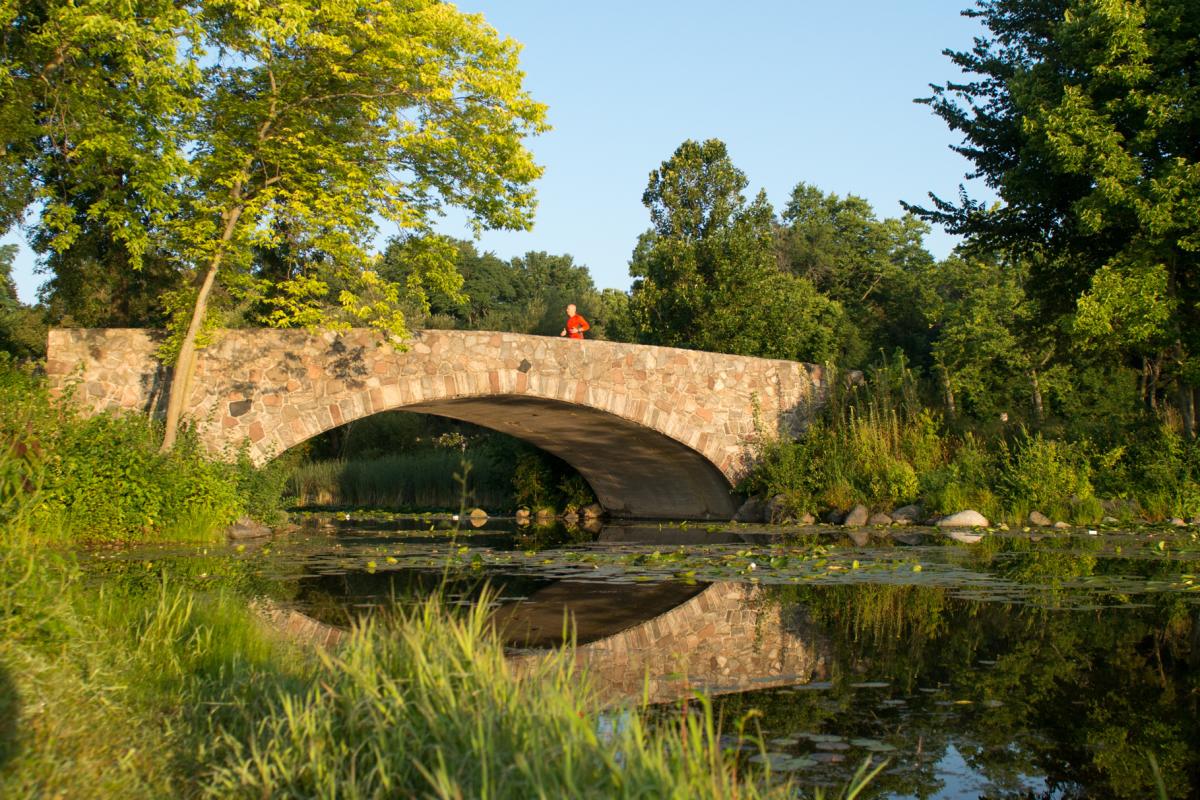 Gardner Marsh Boardwalk Loop
This quick 0.3 mile loop through the marsh and wooded trees is great for toddlers and young children. Start the trail near the Wingra Creek Arboretum entrance, and enter the boardwalk on the south side of the paved road. Kids will love looking out at the marsh and seeing geese, cranes, red-winged blackbirds and more. Note: The marsh and boardwalk trail may be flooded after rainstorms.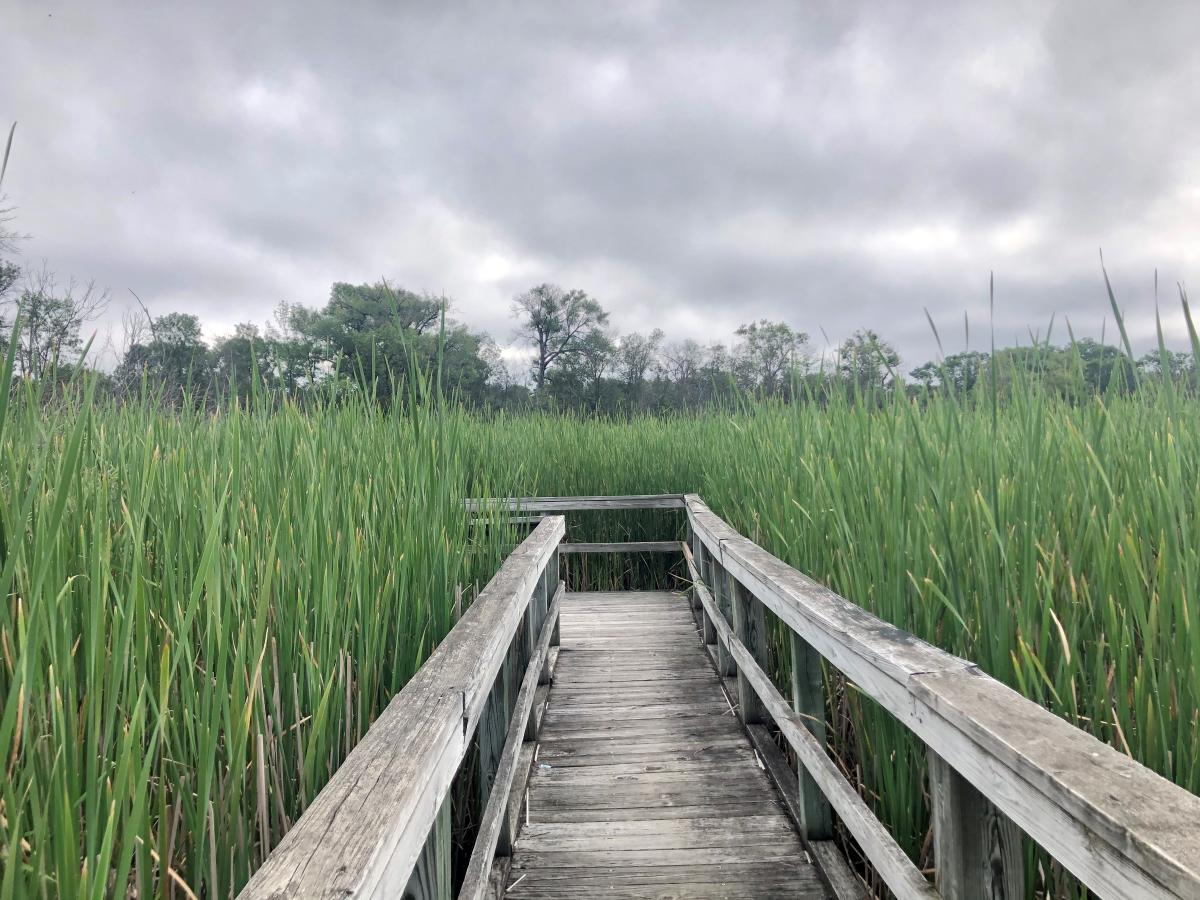 Arboretum Loop
This popular 6.2 mile route follows a paved road (McCaffey and Arboretum Dr.) through the entire Arboretum. Start near the zoo and bike, walk or run alongside Lake Wingra and through shady trees. It's the perfect place to get outdoors on a hot day. You'll cruise past beautiful houses, the Visitor Center and gardens, and exit the Arboretum in the Nakoma neighborhood. Fly down the hill on Manitou Way and finish your loop along Monroe Street.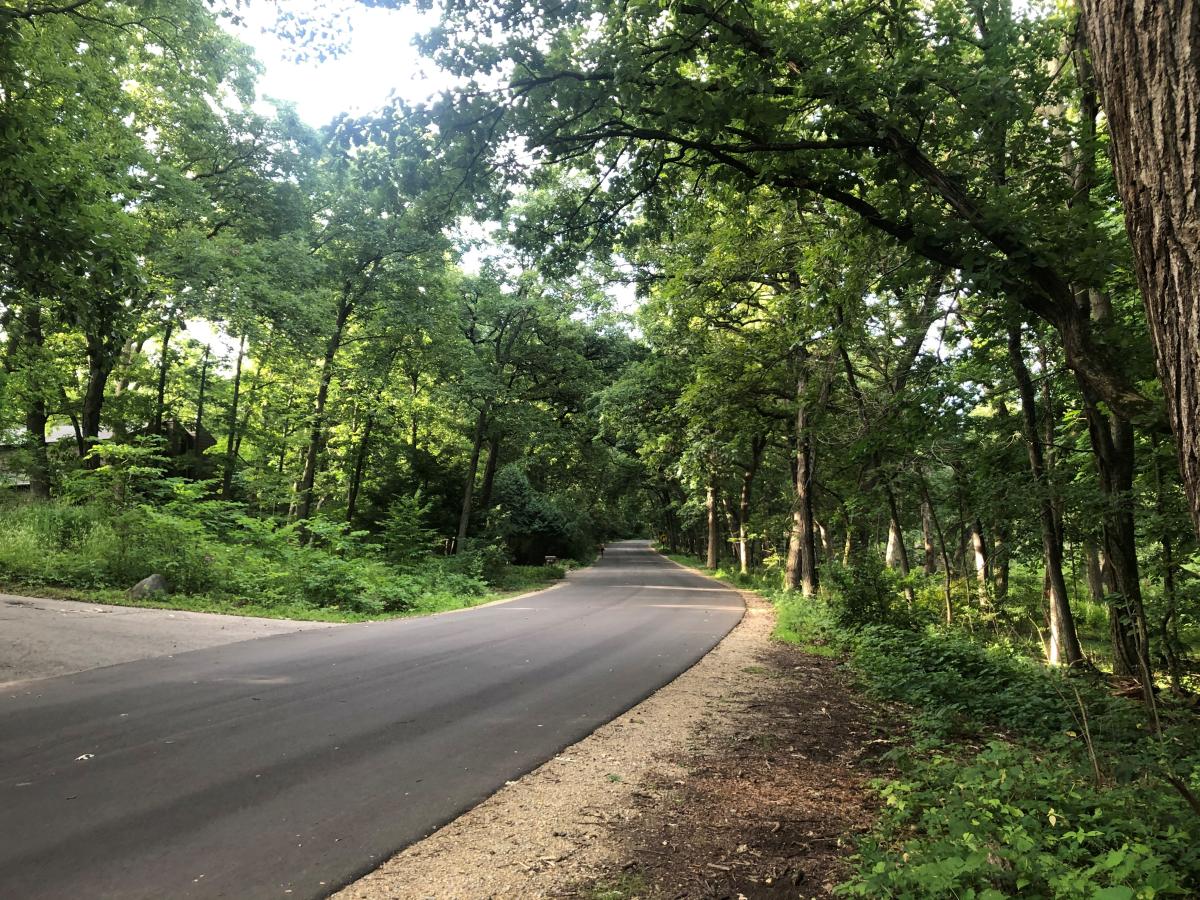 Wingra Woods Trail
Great for hiking and trail running, these trails takes you through 52 acres of oak woods. You'll pass by wildflowers and preserved Native American Effigy Mounds. Stop for a photo by Big Spring, the largest of several springs in the Arb that bring freshwater to Lake Wingra. Enter the woods off the main drive, near the Horticulture Gardens.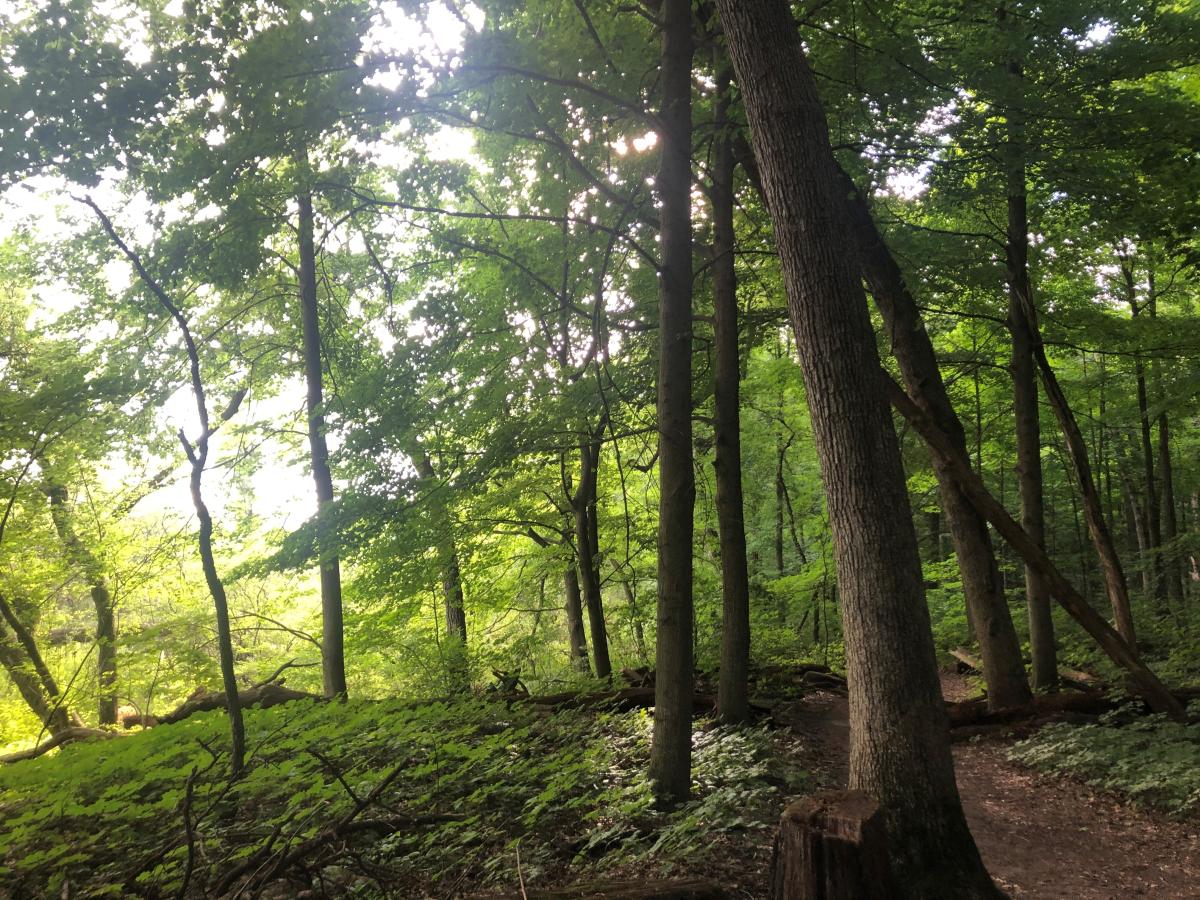 Grady Tract Trails
This quiet area is separated from the main Arboretum by the Beltline Highway. Tall pine trees will immediately transport you to the Northwoods. Paths are wider, and less frequented by visitors, making it great for kids who want a little more room. The nearby prairie is sprawling and beautiful to see. Enter off Seminole Highway, at Frontage Road (there is a very small parking lot).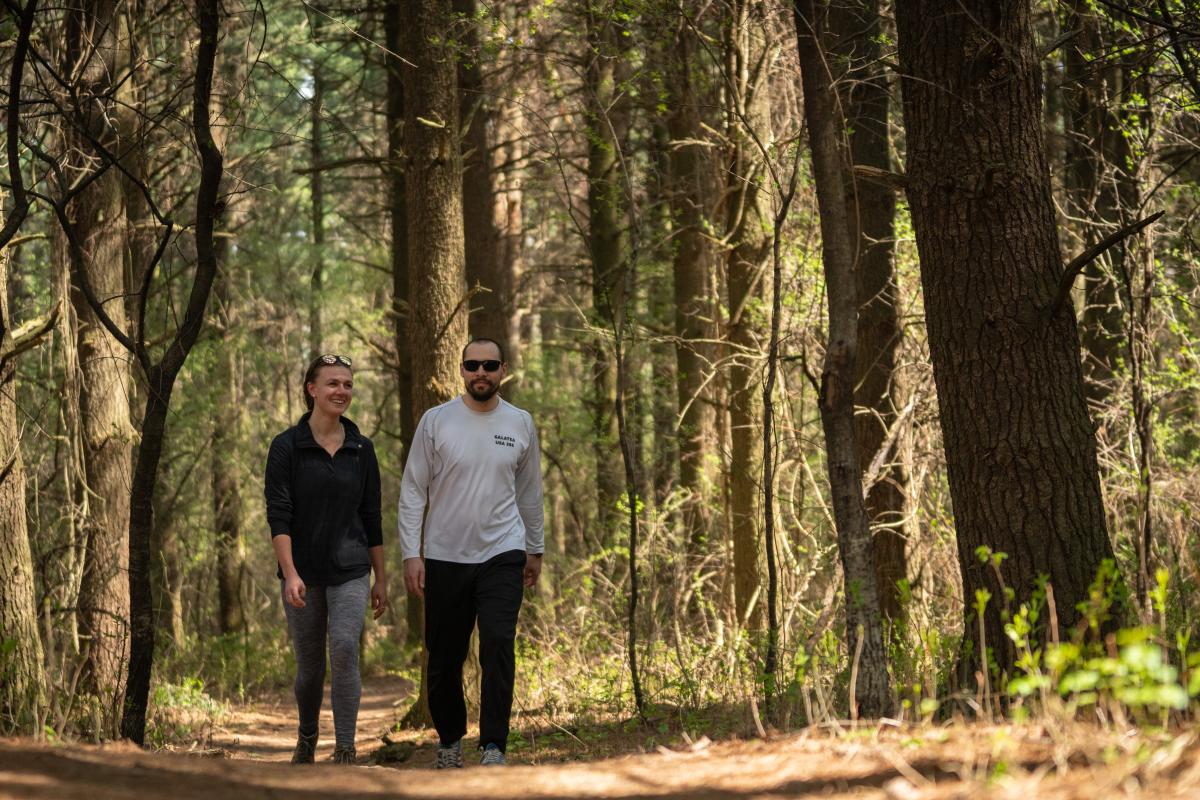 Who Would Love This?
Families, hikers, runners, nature-lovers and honestly anyone looking for a little escape.
What's the Distance?
Up to you! Choose any of the paths above for a shorter distance, or combine them and try to tackle up to 17 miles. You can always come back for more.
Do I Need to Bring Anything?
If you plan on hitting the non-paved trails, wear sturdy, closed-toe, weather-appropriate shoes or boots.
Also come prepared with your preferred insect repellent and clothing.
Why Should I Check This Out?
You'll feel completely immersed in nature, when you're only two miles from downtown Madison. But it's more than just a space to be outside. The Arboretum is a place to learn about restoration, Wisconsin's native ecosystems and more.
Anything Else I Should Know?
The Arboretum is home to thousands of plants. Head to the Longenecker Horticultural Gardens or the Wisconsin Native Plant Garden for a leisurely stroll and to snap photos of some beauties.
The Arboretum is right by the free Henry Vilas Zoo and Wingra Boats. Visit before or after your nature adventure, and plan to picnic in Wingra or Vilas Parks.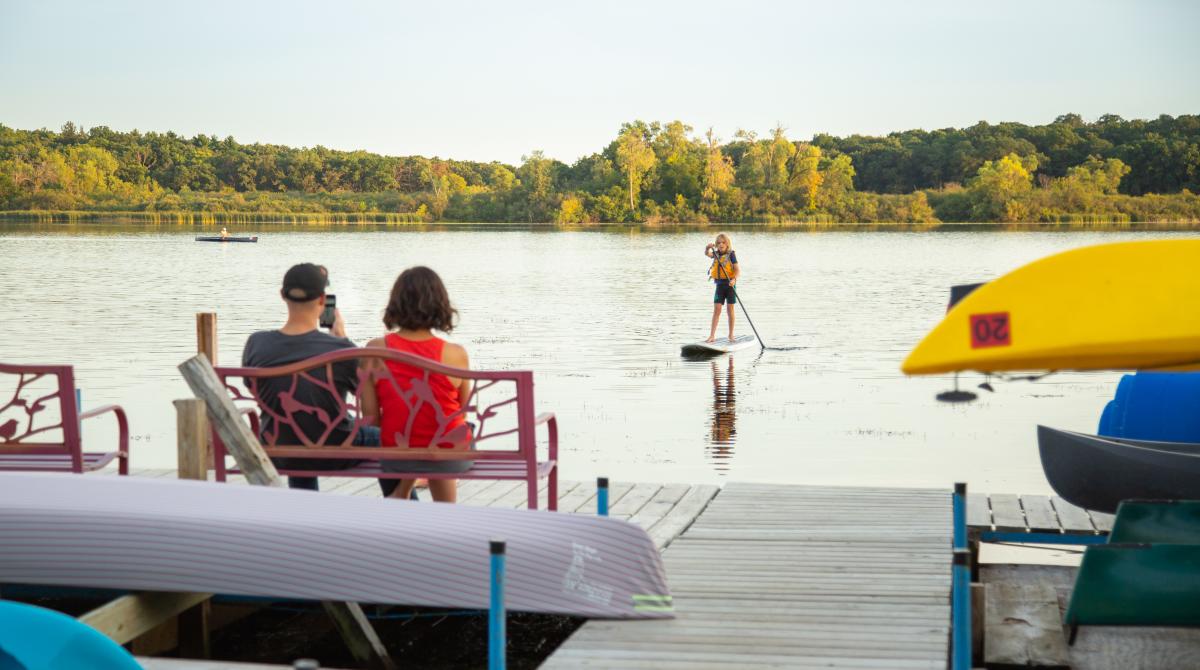 Parking & Cars
The easiest way to get to the Arb is by bike. But there is a larger parking lot near the Visitor Center, close to Nakoma Drive. There are also small parking lots and city street parking surrounding the Arboretum.
Please note: Take it slow if you're driving on the main road through the Arb. It's a popular spot for bikes and runners.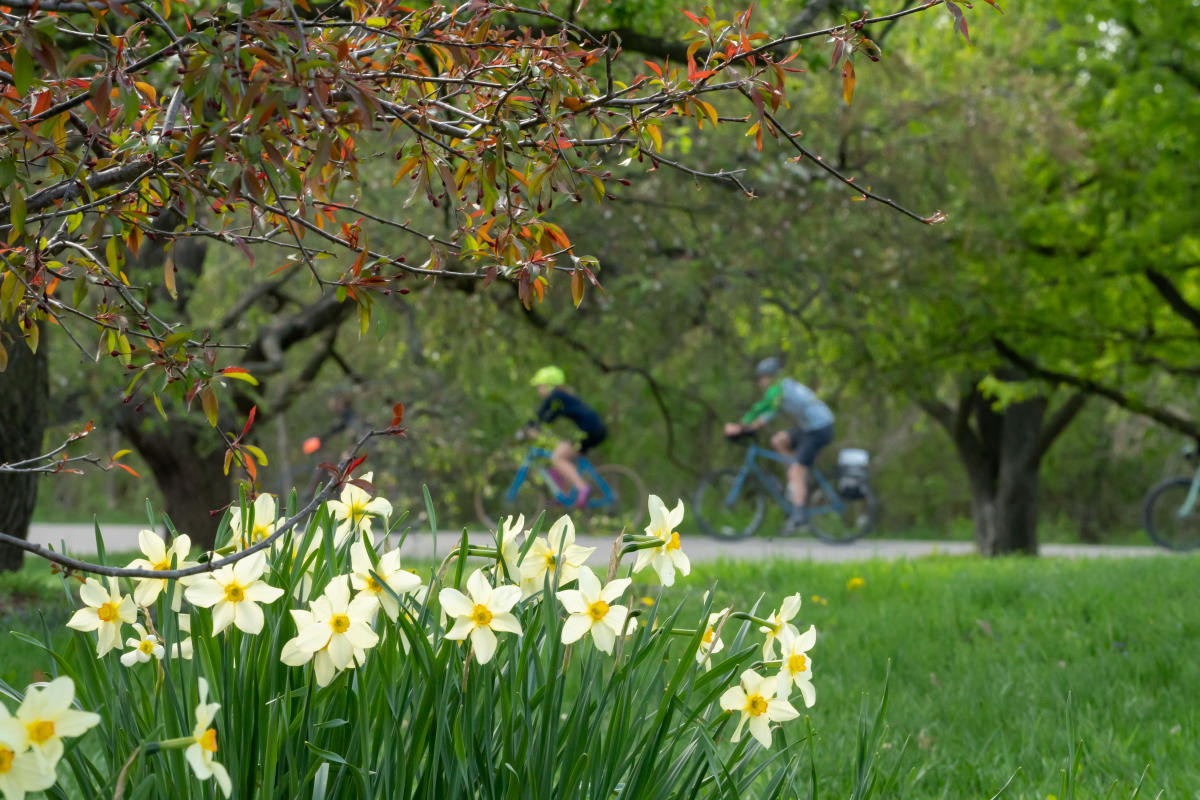 Where Should I Eat Nearby?
The Arboretum is minutes from Monroe Street — one of Madison's most distinctive shopping and restaurant districts. Here are just a few of the places to eat there.
MORE OUTDOOR MADISON