This is one of Madison's most classic bike routes. Unbeatable views of Lake Monona — the second in our chain of lakes. The Madison skyline. Lakeside neighborhoods. All paved, with signs marking your way. 13 glorious miles.
Here are some things to know.
Who Would Love This?
The Lake Loop is perfect for families. There's a natural stop along the route at the Monona Bait & Ice Cream Shop which has motivated many a young biker to keep going when 13 miles starts to feel long.
Bikers looking to get a workout in can loop the lake without stops. There are some minor hills to keep the legs burning and heart pumping.
The Lake Loop is not limited to those traveling via bike. Take a long walk or run and experience the route from a different vantage point.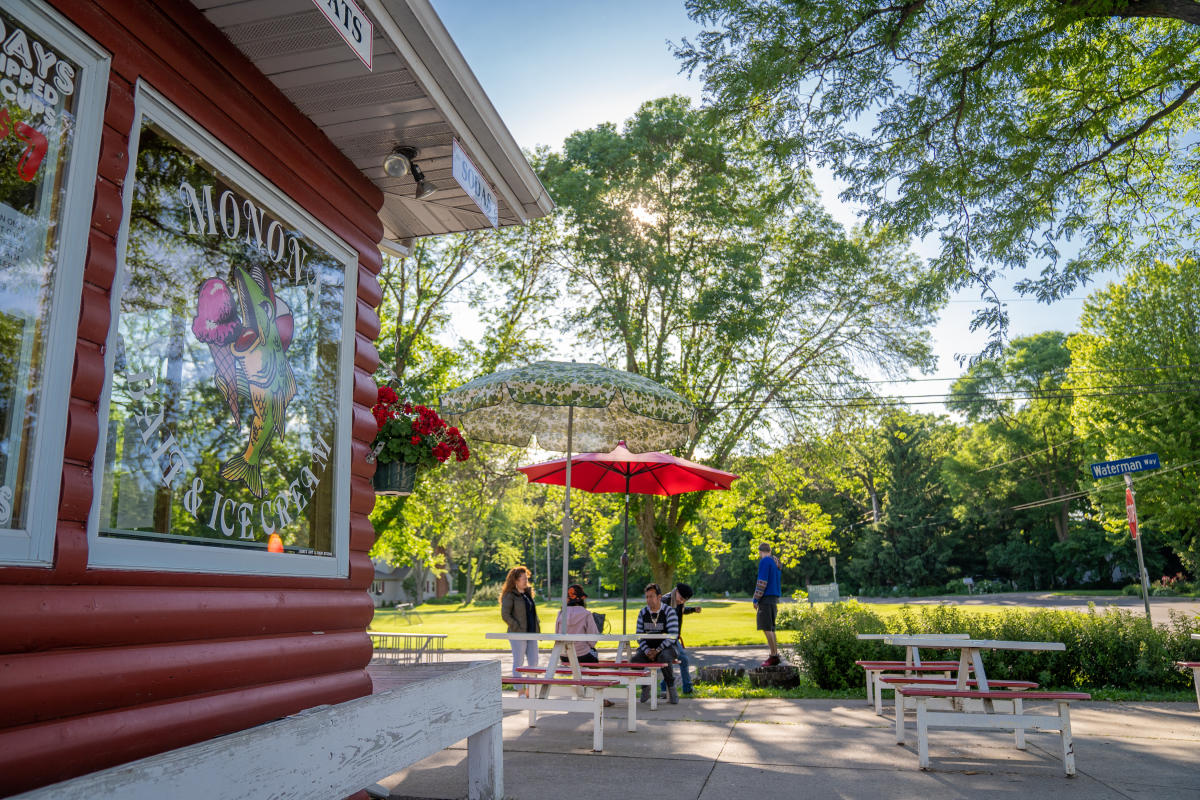 Why Should I Check This Out?
If you're gonna ride your bike, this is the trail to try. The scenery is ever-changing, and throughout the 13 miles you'll pass by the Frank Lloyd Wright-designed Monona Terrace Convention Center, Olbrich Botanical Gardens, gorgeous neighborhoods, small parks and beaches and more.
The most famous part of the route stretches along John Nolen Drive. AKA, where you'll find some of the best views of downtown Madison.
Do I Need to Bring Anything?
Make sure you have plenty of water. Sunglasses, sunscreen and a helmet are also must-haves. A bike lock will come in handy if you decide to stop for ice cream or venture into a park.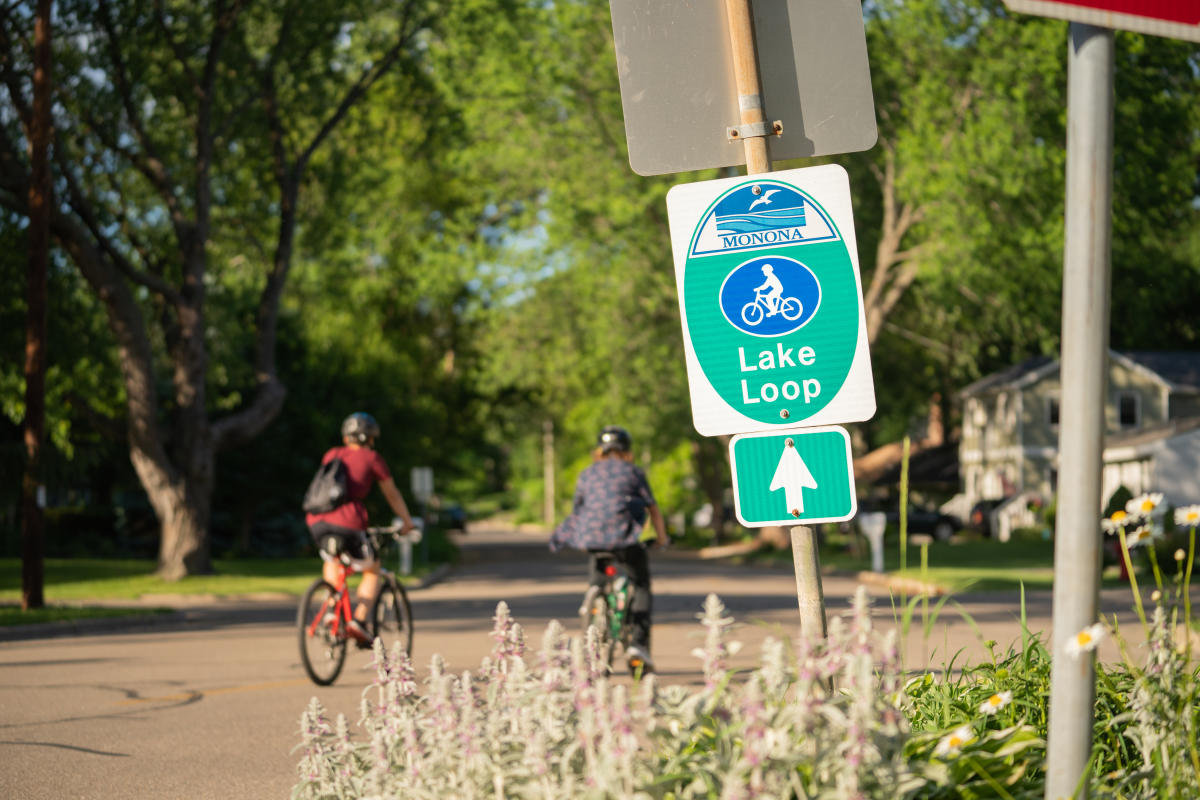 Anything Else I Should Know?
No bike? No problem. Machinery Row Bicycles, located along the Lake Loop, has you covered with rentals and all other bike needs. Schedule your rental ahead of time. Or, swing by one of the 45+ Madison BCycle stations and rent an electric bike. (There are several along the Lake Loop route.)
Not sure where to start the loop? You really can start anywhere. A popular kickoff point is at Olin Park, along John Nolen Drive.
Here's a map to give you a snapshot of what you'll encounter on your trek. Lake Loop signage throughout the trail will keep you on the right path.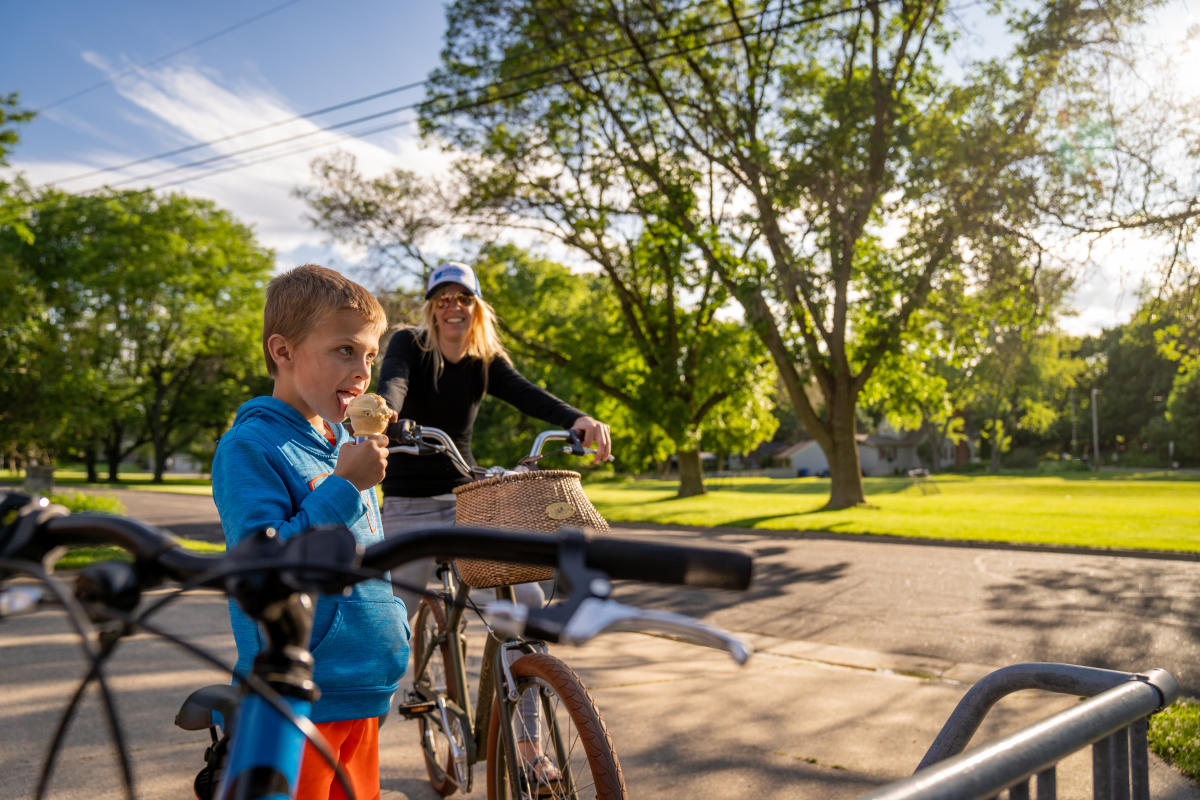 Where Should I Eat Nearby?
We've already mentioned the can't miss ice cream stop, but we'll mention it again.
If you're looking for a meal, you have tons of options. The Capitol Square and State Street are a five-minute bike ride from the John Nolen Drive portion of the loop and have restaurants to match whatever you're in the mood for.
The Williamson "Willy" Street and Atwood neighborhoods also have some of Madison's best restaurants, and are right along the loop.
Another option: pack a picnic. Olbrich Park is the perfect spot to rest your legs and snack. Adult beverages, brats and yard games are waiting for you at the Olbrich Biergarten.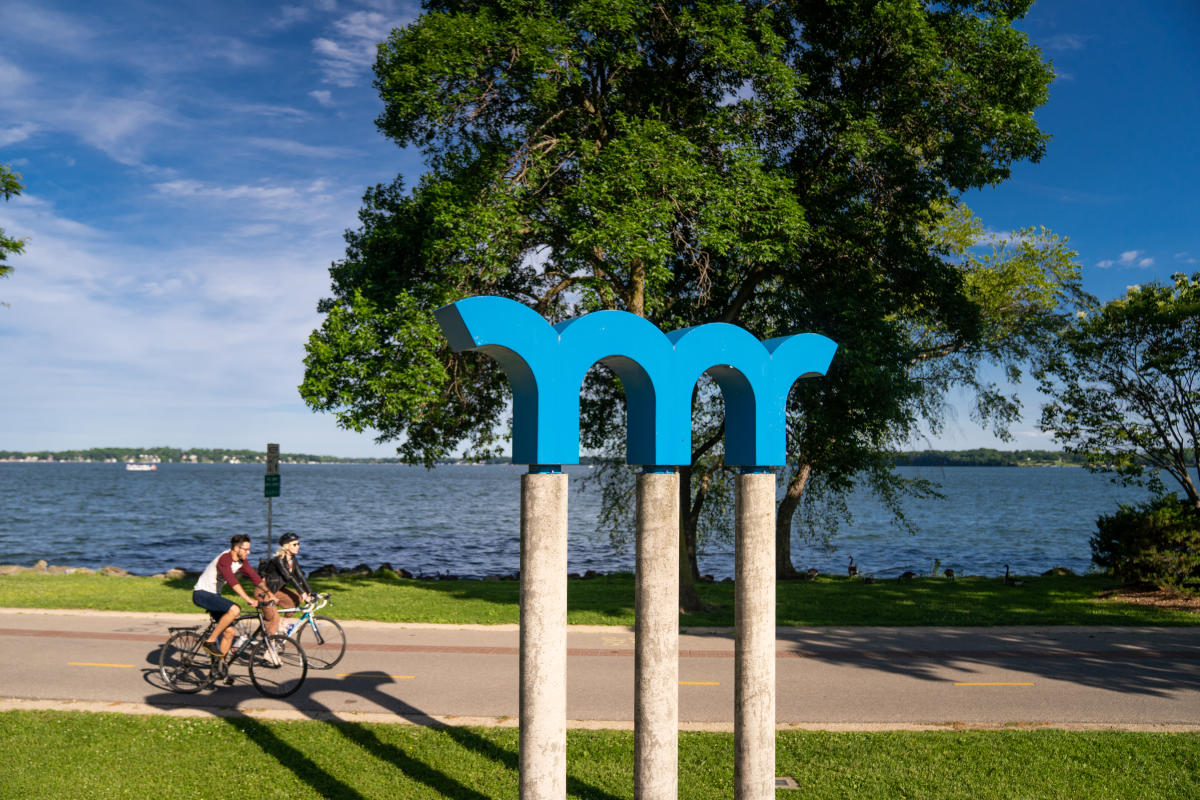 More Views You Can't Miss
Give your legs a break, take a deep breath and enjoy the views at BB Clarke Beach, Orton Park (Madison's first public park) and Yahara Place Park. And in Monona, snap skyline photos and enjoy the water at Schluter Beach and Wyldhaven Park.