This one's for the kids. 
It's tucked away from downtown Sun Prairie (literally right around the corner), but close enough to all the activity. 
We're talking about Sun Prairie Dream Park (AKA Firemen's Park in the Prairie). 
This colorful, inviting park (nestled within Angell Park) was constructed by 1500 volunteers in summer 2007. Thousands of Sun Prairie children provided input on the park — so you know it's a hit with the kids. 
Arriving is easy with an adjoining, free parking lot — or bike rack if you decide to pedal over. Restrooms are open, and on the outside, you'll find a mural of pictures kids submitted over 10 years ago depicting their dream park. 
Playground Paradise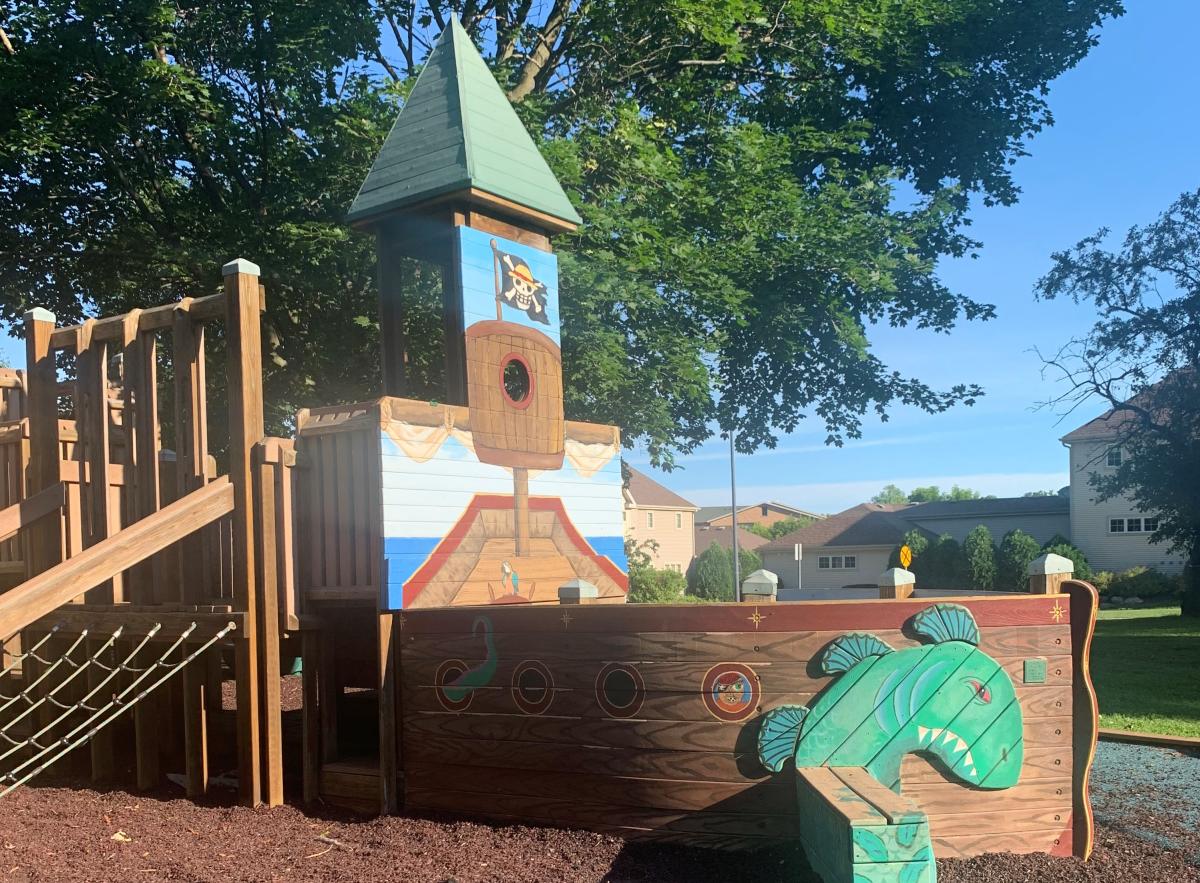 The playground is the star of the show. It's colorful, quirky and incorporates elements of playful fantasy and Sun Prairie history.
The 11,000-square-foot complex is brimming with slides, swings, monkey bars, "race cars" and a 20-foot climbing wall. Play a multitude of musical instruments, or start a game of tic-tac-toe. 
It's the perfect spot for kids ages 2 – 15. In fact, there is a section of the playground specifically for 2 – 6 year-olds and a section for 7 – 15 year-olds. 
The playground sits under 200-year-old oak trees and is surrounded by acres of green space for kids to socially distance, while still running and playing.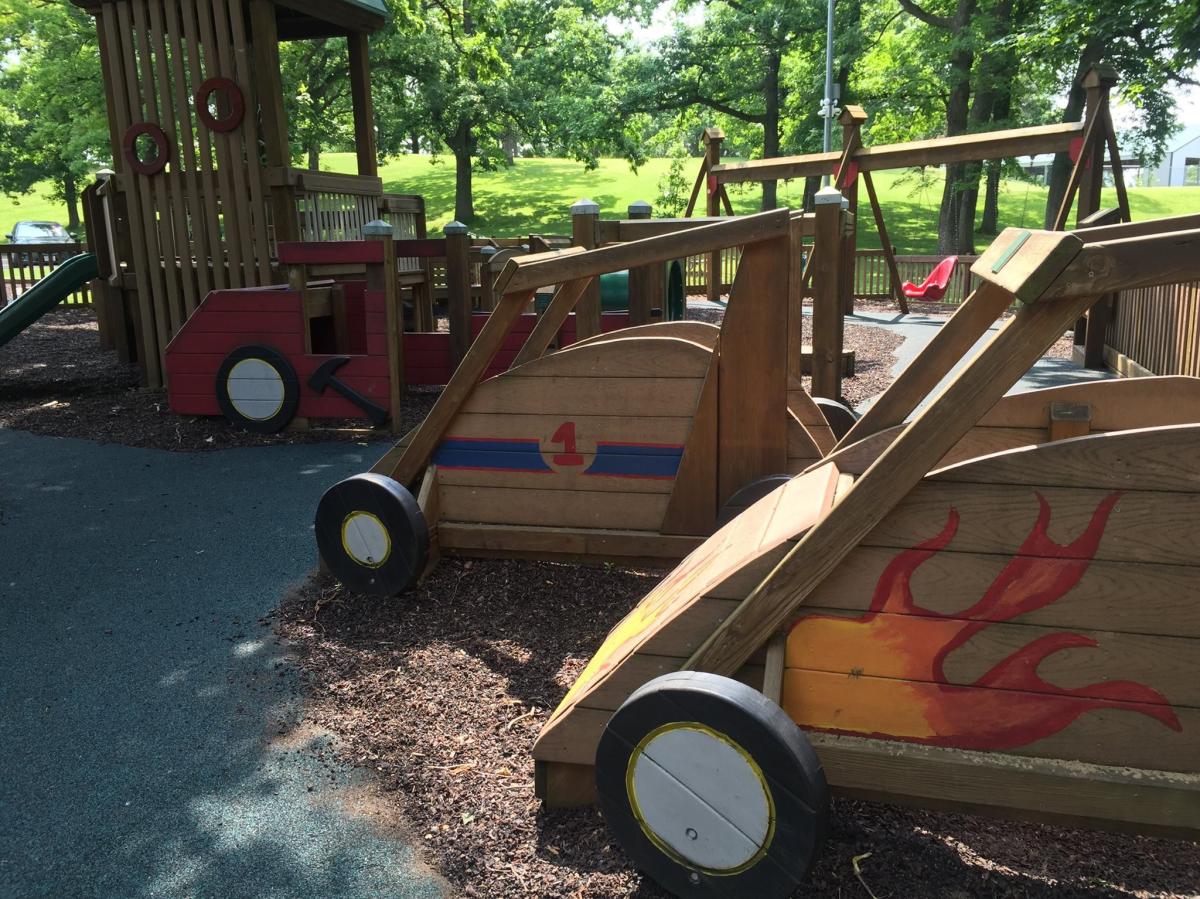 Make it a Picnic 
Extend your stay with a picnic at one of the many tables at the park. There are a ton of restaurants within walking distance offering takeout.   
Who would love this
Kids of all ages – especially those who are filled with energy and are looking for a place to run, climb and play.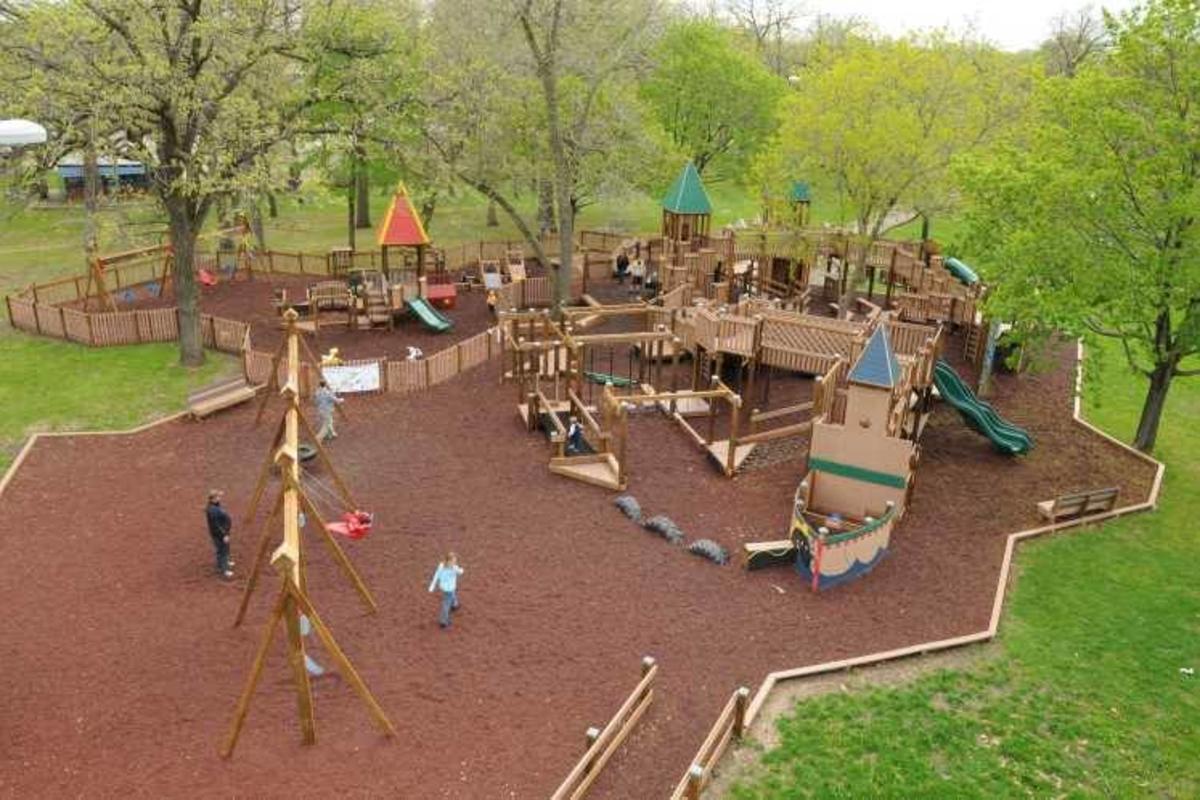 Do I need to bring anything? 
Water, sunscreen and a fully-charged phone to capture all the memories. 
Why should I check this out?
The park is a destination in and of itself, but you can make it a day-long adventure by exploring nearby downtown Sun Prairie. Take a short walk from the park to downtown on a Saturday morning and you'll find the Sun Prairie Farmers' Market set up near Cannery Square Park.   
And, there's always something fun happening in Sun Prairie. For more information about all events and business activities in Downtown Sun Prairie, follow their Facebook page.
Anything else I should know?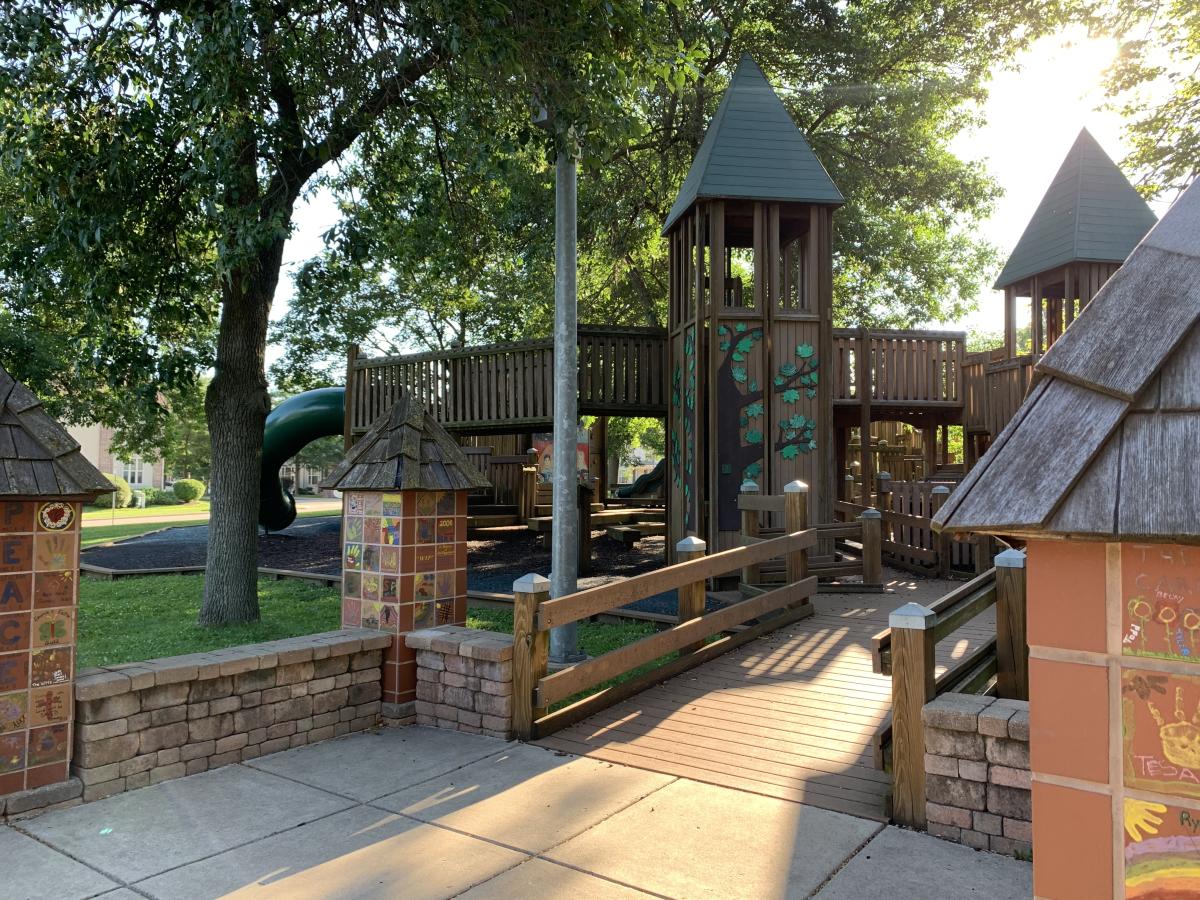 Dream Park is full of little details to discover — like Leo the Loveable Bubbler and artwork by area school children. Bring along this Dream Park scavenger hunt on your visit for a challenge! (Also bring the Explore Outdoor Madison Nature Checklist to up your exploration.)
Keep up-to-date on all the other Sun Prairie Dream Park events and activities on their website and Facebook page.
Where should I eat nearby?
Here are a few of the many restaurants near Sun Prairie Dream Park: 
Find more downtown Sun Prairie restaurants and retail here.