Being unable to safely pull up a seat at your favorite watering hole doesn't mean your weekends at home have to be full of light beer, boxed wine, boring mixed drinks or worse — dry. Elevate your cocktail game and support local Madison businesses by purchasing one of these kits.
Most kits include enough spirits, syrups, freshly-squeezed juices, herbs and ingredients to make two to four cocktails.
Fresh from the Distillery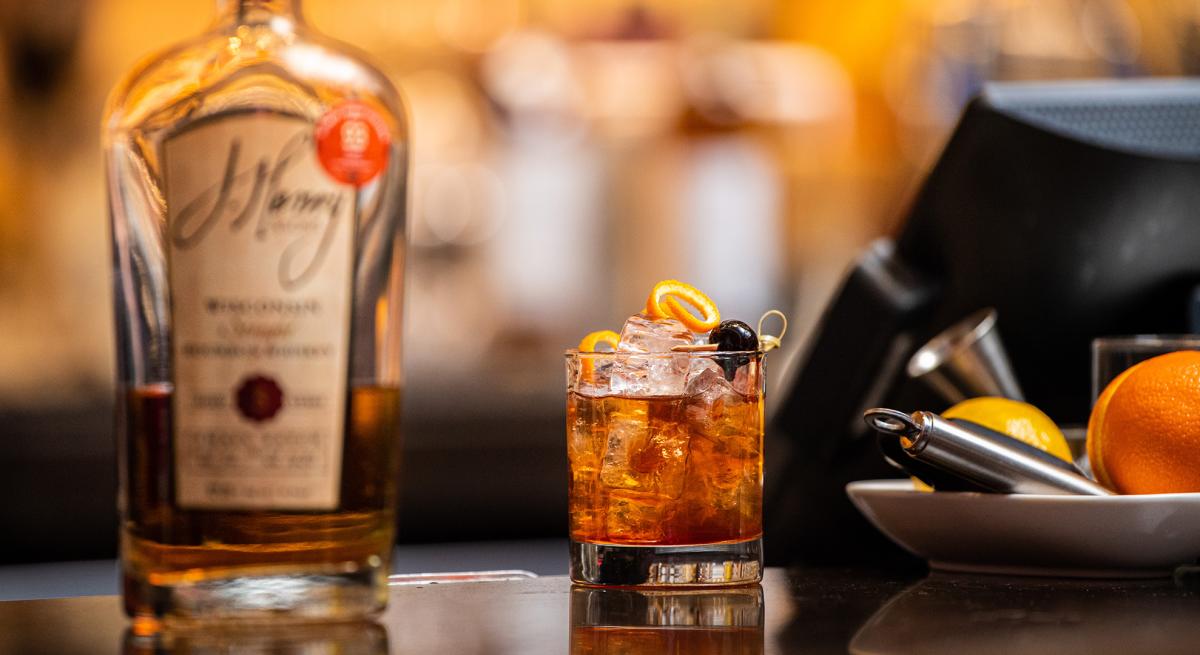 Photo by Focal Flame Photography
State Line Distillery
With liquors ranging from gin to aquavit, State Line Distillery is offering up nine different cocktail kits to help bring the spirit — pun intended — of its lounge into your home. Recreate everything from time-honored traditions like the whiskey Old Fashioned (sorry brandy lovers) and Tom Collins, to the aptly-named Hot Drink — a hot toddy-esque drink made with the unique Nordic spirit, aquavit. View the recipes here and order your kit.
Old Sugar Distillery
Old Sugar Distillery has created two kits for easy, at-home cocktail-making. Choose from the Ruddy Fox Box, featuring Ruddy Fox Sweet Vermouth, cocktail cherries, bitter orange tincture and tart lemon cranberry tincture or stick with a traditional Brandy Old Fashioned kit. Both kits cost $50 and are available to buy at the distillery's tasting room.
Yahara Bay Distillers
Sip your way through one — or all three, we're not judging — cocktail kits from Fitchburg's Yahara Bay Distillers. Choices all use premium spirits from the distillery and include classics like rum and coke, gin and tonic and the Old Fashioned. Make the latter your own by choosing from bourbon, rye whiskey, brandy or apple brandy. Order online here.
J. Henry & Sons
It's all about bourbon when it comes to the choices from J. Henry & Sons, and that's not a bad thing. Try your hand at making cocktails like the Brown Derby, Old Fashioned, Cherry Sour, Bourbon Mule or Gold Rush. Lacking confidence? J. Henry offers virtual lessons for $15 more. Order your kit online and pick it up at the farm.
Drinks From Your Favorite Restaurant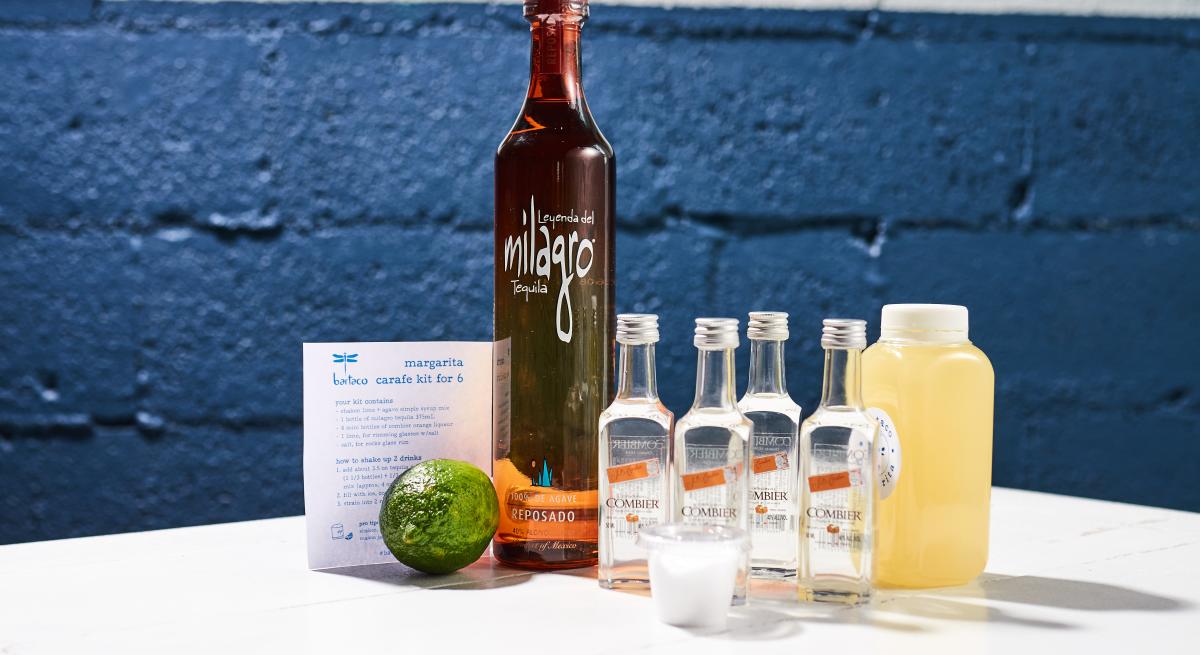 Photo by bartaco
bartaco
Margs anyone? Bring a refreshing margarita from bartaco home with a to-go margarita kit. Each kit includes mini bottles of tequila, triple sec, fresh-squeezed lime juice, agave, salt and a recipe card. While you're at it, grab a taco or two! Place your order online for pickup or delivery.
Gates & Brovi
Complete your to-go order from Gates & Brovi by snagging one of four cocktail kit options from this iconic Monroe Street restaurant. Indulge your taste buds with classics like the Old Fashioned, Whiskey Sour or Manhattan kits. Want something a little sweeter? The Cranberry Gin Gimlet kit will not disappoint. You can even grab a kiddie cocktail to-go for the kids or non-drinkers. Order online.
Merchant
Bring the cozy atmosphere of Merchant home with one of their cocktail kits. The Regret pairs gin and vodka with lime juice and rosemary demerara syrup. Cold Lang Syne features vodka, pomegranate molasses, cherry syrup, fresh-squeezed juice and bitters. Finally, the Maple Old Fashioned showcases Wollersheim brandy and your usual ingredients with one unique twist: Wisconsin maple syrup. Pre-order online and pick up curbside.
Mint Mark
Treat yourself to one of seven carryout cocktail kits from Mint Mark. This tropical east side gem provides everything needed to make traditional favorites like the Old Fashioned, gimlet and martini. Plus, rotating tropical cocktails, house-made sodas and non-alcoholic mixers, too. Reserve your kit online and pick up and pay in person.
Want to pair your cocktails with a take and bake meal? Check out the blog post here.