Known widely as the home of the Madison Mallards baseball team, Warner Park on Madison's northeast side is a nature-lover's paradise. Its variety of landscapes — from lakeside to lagoon and forest to prairie — offer plenty of opportunities to explore.
Where Should I Start?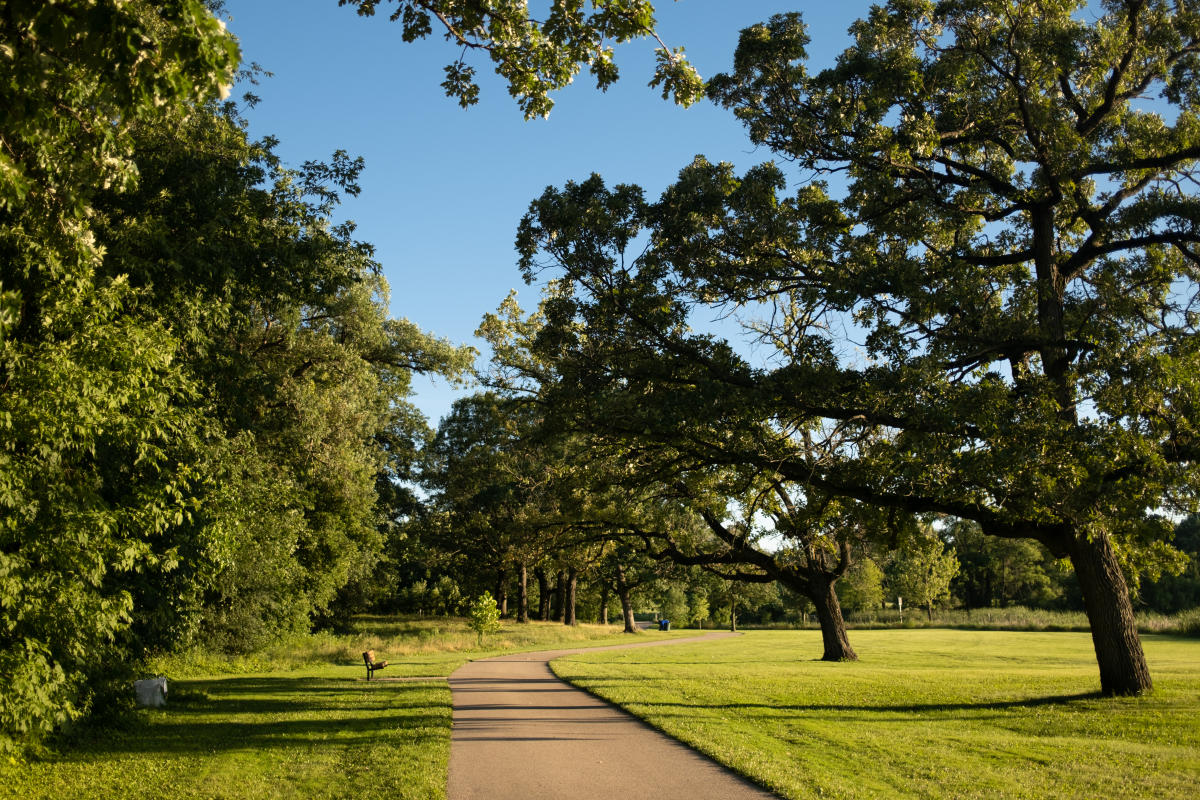 Warner Park's paved paths make it accessible on-foot or wheels. We recommend parking near and starting your exploration at the rainbow picnic shelter. This shelter, with its burst of colorful cylinders, offers a recognizable meeting point for friends and families.
The paved path will take you through the entire park, passing by the scenic lagoon, marsh and Lake Mendota.
Sports and fitness fanatics will find lots to do here, too. In addition to hiking and biking trails, the park is equipped with volleyball, basketball and tennis courts; soccer, baseball, football and softball fields; a field for ultimate frisbee, and trees for slacklining and hammocking. Need more? There's plenty of open green space, too.
In the winter, the park has areas for sledding, snowshoeing and ice skating.
Who Would Love This?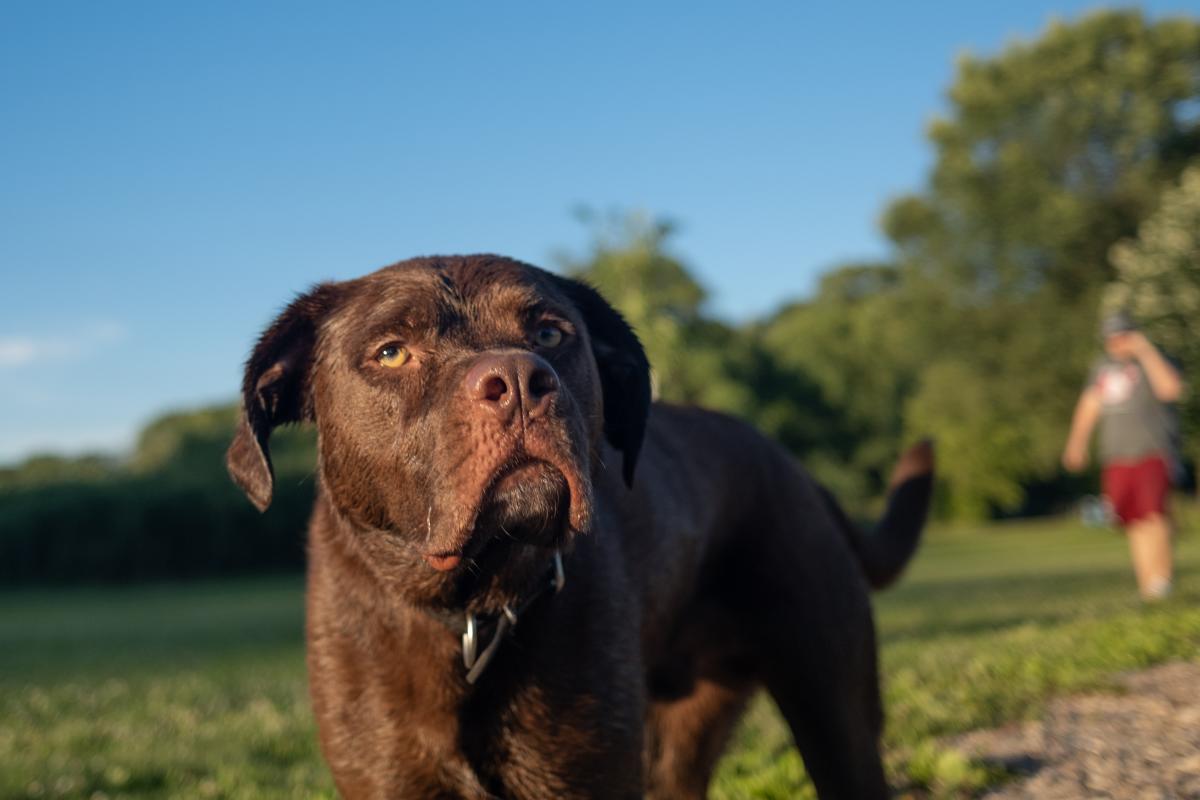 Families will love the playground areas, easy walking trails and the beach.
Four-legged friends can enjoy the off-leash dog area on the park's south side that includes plenty of open space with water, trees and trails. There is a separate small dog area, too.
What's the Distance?
Spanning nearly 214 acres, Madison's second-largest city park is rarely crowded, offering plenty of space to enjoy a hike through the shaded trails or a picnic by the water.
Do I Need to Bring Anything?
Park-goers should bring sunscreen, bug spray and a bottle of water to stay hydrated on hot days. If you're planning a trip to the beach, remember to pack towels, chairs and snacks.
Why Should I Check This Out?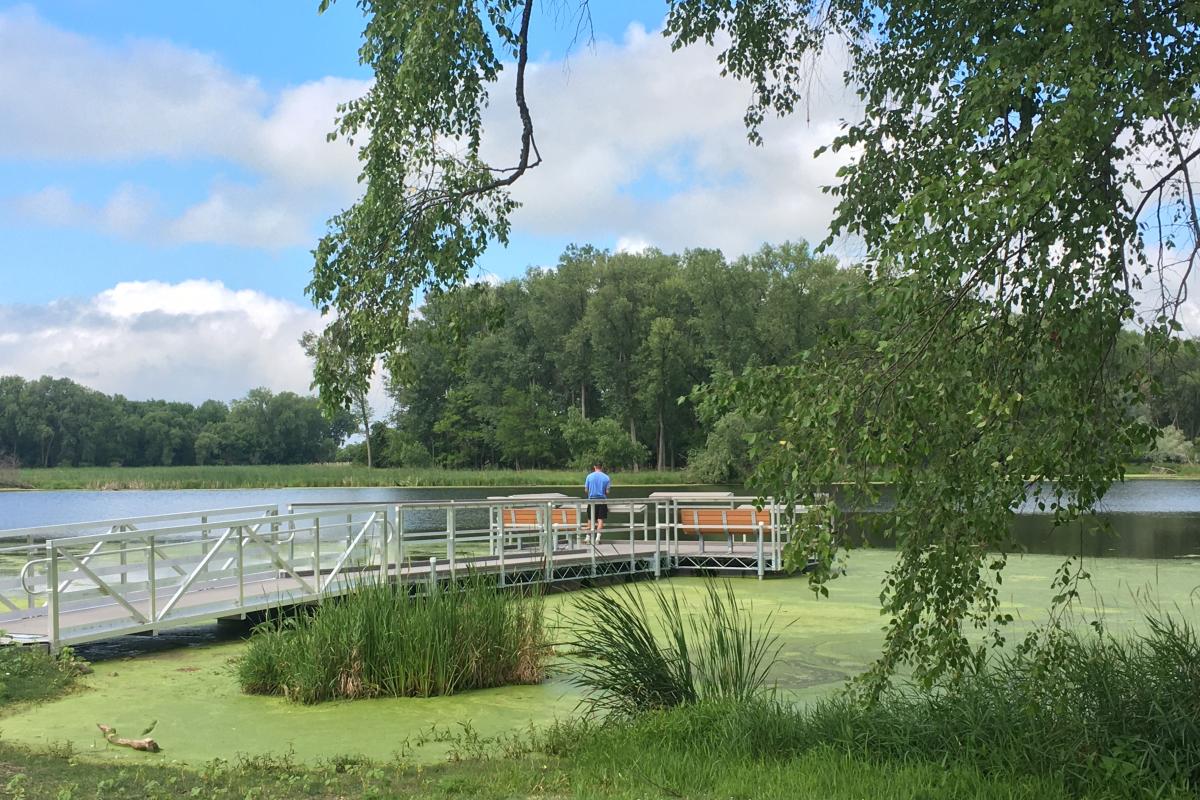 The Warner Lagoon, situated in Castle Marsh, is the perfect location for taking in the sights and sounds of the park. A recently installed floating pier offers accessible fishing as well as benches to sit and watch the sunset.
If soaking up the sun is more your thing, Warner Beach is a sunny spot on the shores of Lake Mendota. There is a parking lot at the beach off Woodward Drive, allowing for easy access and a short trip for hauling towels, chairs and sand toys. And a boat launch is nearby, too.
Anything Else I Should Know?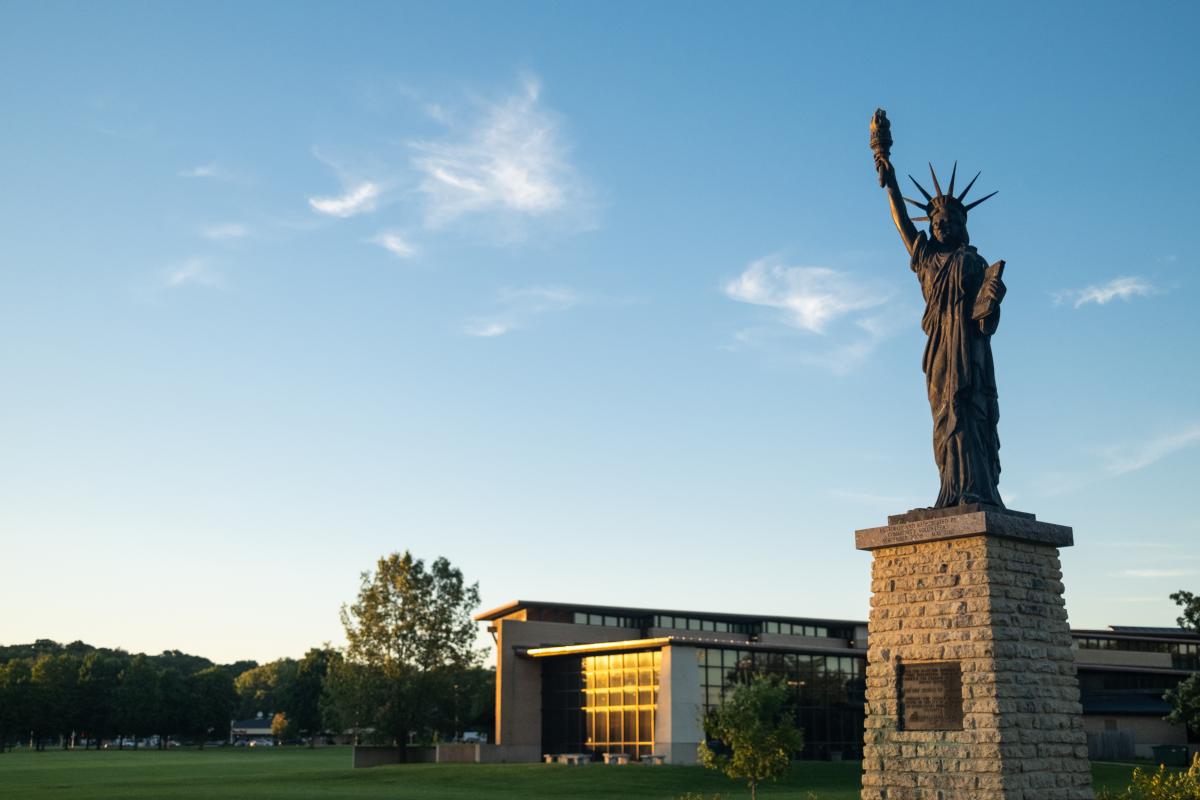 Warner Park is home to an 18-foot tall replica of the Statue of Liberty. Originally erected in 1951, it is one of several such statues throughout the country donated in honor of the 40th anniversary of the Boy Scouts of America. Madison's replica was brought here with help from the local Rotary Club.
Another gem of this park is the Warner Park Community Recreation Center. Its mission to provide innovative growth and enrichment opportunities for the Madison community connects people of all ages, races and backgrounds.
How to Book It
Reservations for Warner Park's popular rainbow shelter can be made online.
Many of the sports areas are programmed with youth and adult league play. If you would like to reserve a field or facility, you can make reservations online through Madison Parks.
Where Should I Eat Nearby?
Craving a cold craft beer? The nearby Ale Asylum is sure to have something delicious on tap. Or, drive a few miles north to Waunakee to enjoy a pint at The Lone Girl Brewing Company.
Want to continue your waterfront experience? Nau-ti-Gal offers brunch, lunch, dinner and drinks. Drop by Banzo for award-winning falafel and freshly-made Mediterranean dishes.
On Sundays, stop at the Northside Farmers' Market for fresh produce and a giant spring roll, or pop into the northside Willy Street Co-op for picnic fixings.
Side Notes
Want to attend an upcoming event or Madison Mallards game? Check their schedule to see the latest events. 
If you plan to visit the beach, make sure you check the beach conditions online before taking a dip in the water.