Build a Wisconsin Cheese Board
A PROVOCATIVE PAIRING OF ARTISANAL CHEESE AND WINE BRING STYLE TO ANY OCCASION.
Learn the art of the cheese board from a step-by-step demonstration led by the culinary masters at The Madison Concourse Hotel. Relax with an assortment of locally-sourced cheese and wine. Customize your board with artistic accents like meat and nuts to add your own unique twist.
Explore the subtle complexities of the pairing process by sampling each cheese with a carefully-selected wine. Take home the knowledge you need to elevate your next gathering.
Become a real cheesehead at this entertaining, educational and delicious event!
Cost: $40 per person, $70 per couple; group pricing available
Duration: 1.5 to 2 hours
Availability: Private group workshops are available
To request a group event, please email the Concourse:
Julie Woodward
608.294.3002
jwoodward@concoursehotel.com
concoursehotel.com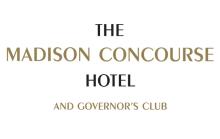 For more Essential Madison Experiences, visit experiencemsn.com.