Escape the hustle and bustle of downtown for a quieter adventure at Elver Park. Marvel at this wooded paradise nestled between several neighborhoods on Madison's west side.
The highlight of this park? A sprawling disc golf course and scenic trails that showcase the natural beauty of Madison.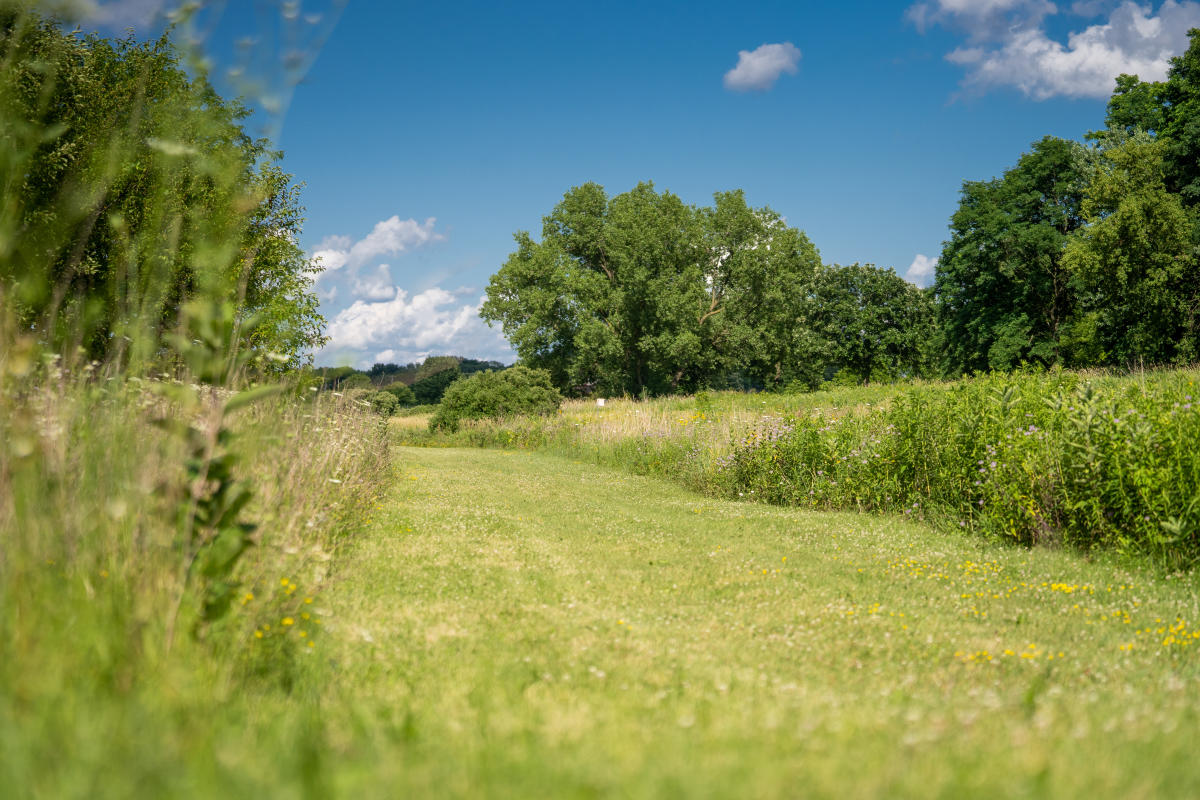 Who Would Love This?
Disc golfers. Hikers. Families. Anyone looking for a place to be active.
What's the Distance?
The looped trail on the west side of the park is approximately 1.6 miles, with options to create shorter routes. Start at the trailhead near the softball diamonds and stroll on a mix of wide, grassy paths and packed dirt trails weaving through wooded areas and prairies full of wildflowers.
Though signage is posted on the trails, if you want to stay on a specific route, free apps like AllTrails will be helpful.
Stay alert, as portions of trail on the east side of the park cross and run along the disc golf course.
Check out this park map to help give you a lay of the land before heading out.
Disc Golf Paradise
Grab your gear and tackle the course at Elver Park. Players follow holes through a mixture of open grassland and pine forests. Experience plenty of challenging elevation changes. With two sets of baskets at each hole — red in shorter, easier positions and blue offering more difficulty — Elver Park's course suits a range of players. Disc golf permits must be purchased in advance through the City of Madison.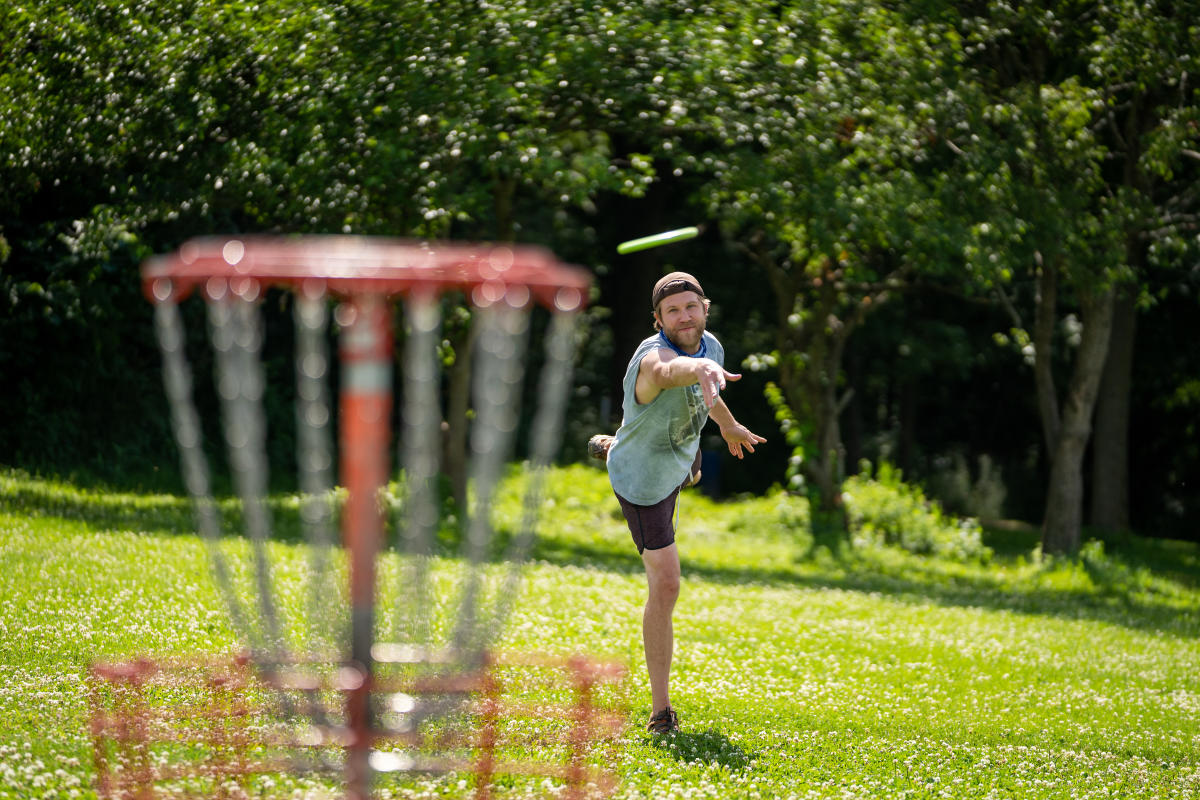 Don't Forget
No trip to Elver Park is complete without tackling the giant sledding hill. Yes, even in summer. Walk or run to the top and take in beautiful views of the surrounding community.
Do I Need to Bring Anything?
Plan on hiking? Wear appropriate footwear, and bring sunscreen and insect repellant. A bottle of water is always a good idea for those hot summer days.
Disc golfers will need to purchase a daily or annual disc golf permit online before heading out on the course.
Why Should I Check This Out?
Elver Park is an unbeatable mix of nature and recreational activities. Tranquil trails. Sports venues galore, including tennis courts, softball/baseball diamonds, soccer fields and basketball courts. An accessible play area, a splash pad and two shelters.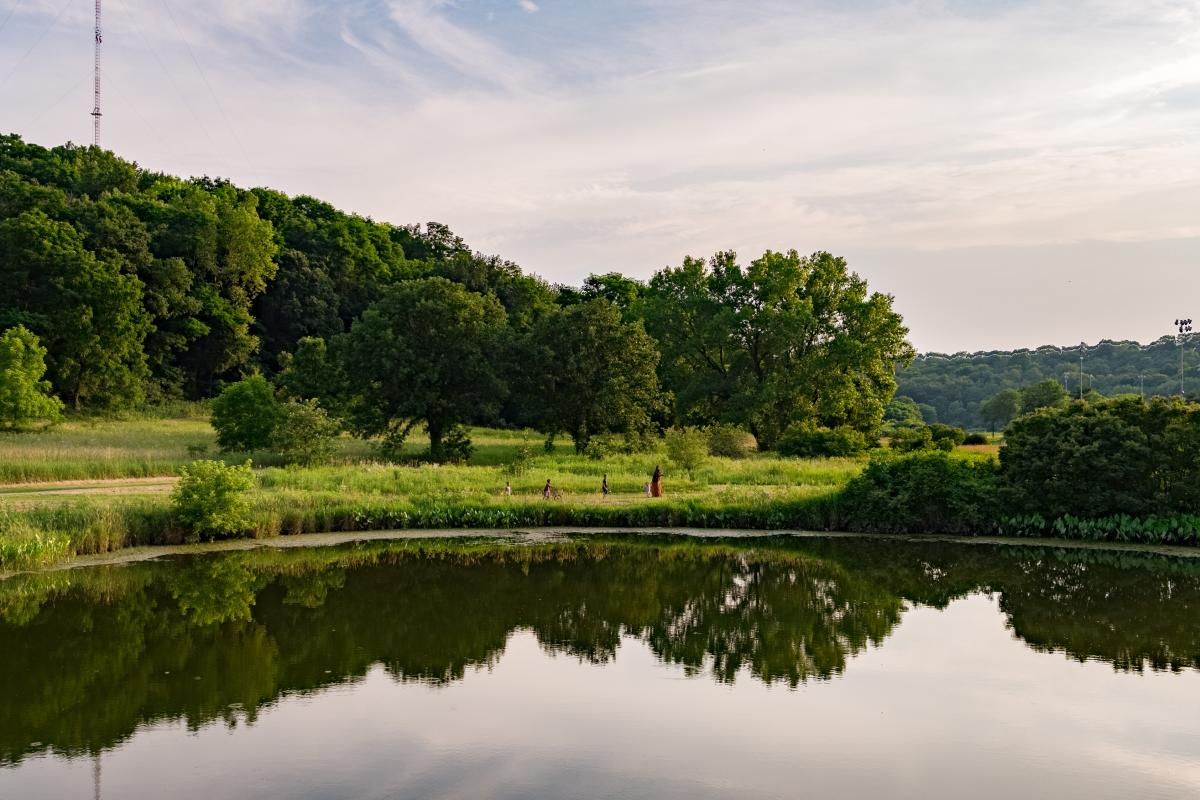 Anything Else I Should Know?
Elver Park is the largest community park in Madison, at 250 acres. There's plenty of park space for everyone to enjoy.
Where Should I Eat Nearby?
Pop by Yola's Cafe for one of their famous waffles before hitting the park in the morning.
Picnicking or disc golfing? Metcalfe's has you covered, with plenty of portable snacks.
After an afternoon outside, relax on the patio and sip a cold beverage at The Cider Farm or Vintage Brewing Company. Or, grab a meal from nearby Sa-Bai Thong or North and South Seafood and Smokehouse.