Bitters Boot Camp
DISCOVER THE MAGIC OF THE SUPPER CLUB WITH A TANTALIZING TASTING OF WISCONSIN CLASSICS.
Expert bartenders at the Avenue Club and Bubble Up Bar will guide you on a journey through Madison's most beloved cocktail – the Old Fashioned. Savor a flight of distinct drinks and traditional supper club favorites as you learn the carefully-crafted art.
Take your newfound expertise a step further by creating your own bitters – a vital ingredient in the Old Fashioned. Blend a variety of unique experiences to create a recipe entirely your own. Bring your fresh flavor home to impress your friends and please their pallets.
Enlist today! Public classes are available several times a month, and private classes are available by request.
Cost: $35 per person/$25 per person without alcohol
Duration: 1.5–2.5 hours
Availability: Sunday–Thursday, times vary, five business days notice required
Minimum # of Participants: 8
Maximum # of Participants: 50
For booking and more information:
Liz Stolz
608.257.6877
lstolz@foodfightinc.com
bittersbootcamp@foodfightinc.com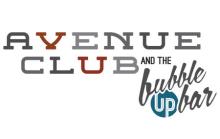 For more Essential Madison Experiences, visit experiencemsn.com.