MEET THE SASSY COWS
GET CLOSER THAN EVER TO WISCONSIN'S SASSIEST COWS.
Learn about life on the farm at Sassy Cow Creamery, a third-generation family farmstead. Go behind the scenes to see a state-of-the-art milking carousel in action, and come face-to-face with the cows who produce premium dairy products, including milk, ice creams and coffee milk.
Explore the diet and life of these stunning cows as you tour this beautiful, 1,700-acre farm – complete with plenty of space for the kids to play. Grab a scoop (or two!) of ice cream and relax on the patio.
Ready to meet the sassy cows? Public tours available Friday afternoons in summer, and private tours are available by request.
Public Tours:
June–August, Every Friday
1 p.m., 2 p.m., 3 p.m., 4 p.m.
1 hour long, includes a pint of milk
Reservations are not needed, for groups over 10 participants please provide advanced notice
Private Tours:
May–October, Monday–Thursday
10 a.m., 12 p.m., 2 p.m.
1 hour 15 minutes long, includes a scoop of vanilla ice cream
Minimum of 15 participants, reservations required
For booking and more information:
608.837.7766
Jennifer Orchard
jennifer@sassycowcreamery.com
sassycowcreamery.com/visit-us.html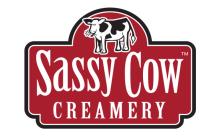 For more Essential Madison Experiences, visit experiencemsn.com.