Relax AND Unwind IN MADISON, WI
In the capital city, you'll find connection on every corner.
5 lakes, 270+ parks, 6,000 acres of nature — and that's just the outside. Inside, breweries are flowing, eateries are innovating, and bands are jammin' all within blocks. No matter the day, it's easy to reconnect to what you love this fall.
---
Indulge in the Local Food Scene
Relax on a patio with a view and reconnect with those who matter most while savoring the local fare. From fine dining to fish fries, finding a foodie spot here is easy — we have the most eateries per capita out of any city in the U.S.
EVENTS
From the farmers' market to Oktoberfest, these are what make moments — big and small — into lasting memories.
View Festivals and Fairs
All in a Day: A Relaxing Itinerary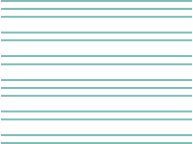 ---
Where to Stay & Rejuvenate
Wake up with a view of a glittering lake or cozy up in a bed & breakfast, all romantic and quaint. Wherever you stay in Madison, you'll find rest and relaxation your way.
---
It's not goodbye yet, is it?
We don't believe in mediocre moments here in the capital city. Take in the changing colors of the season by exploring one of our essential fall hikes in Madison.