All in a Day: Winter fun for everyone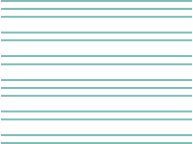 ---
Indulge in the Local Food Scene
Relax around a fireplace and reconnect with those who matter most while savoring the local fare. From fine dining to fish fries, finding a foodie spot here is easy — we have the most eateries per capita out of any city in the U.S.
Dive into the local craft beverage scene with Madison On Tap, your guide to beer, bubbles, bourbon and beyond. Sign up for free to get discounts, earn prizes and find your next favorite beer, cocktail or cider. 
---
Events to recharge your spirit 
Dance to the beat, taste the flavors and feel the energy of Madison while attending one of dozens of events happening daily. Winter in Madison is in full swing during the iconic Frozen Assets and Winter Carnival festivals. Taste what makes Wisconsin great at Beer and Cheese Fest or unwind and enjoy live music at one of dozens of venues.