There's something about fall that makes you want to get in your car and go for a drive. Places filled with new-to-you routes bursting with fall colors, restaurants you haven't tried and perhaps a farm stand along the way stacked with apples and pumpkins.
Luckily, Dane County is full of easy day trips that won't require luggage, a packed family car or a plane ticket. Instead, you may discover a new favorite locale that's less than an hour away from your home.
Here are five of our favorites — we think fall is the perfect time to visit these day-trip destinations.
Blue Mounds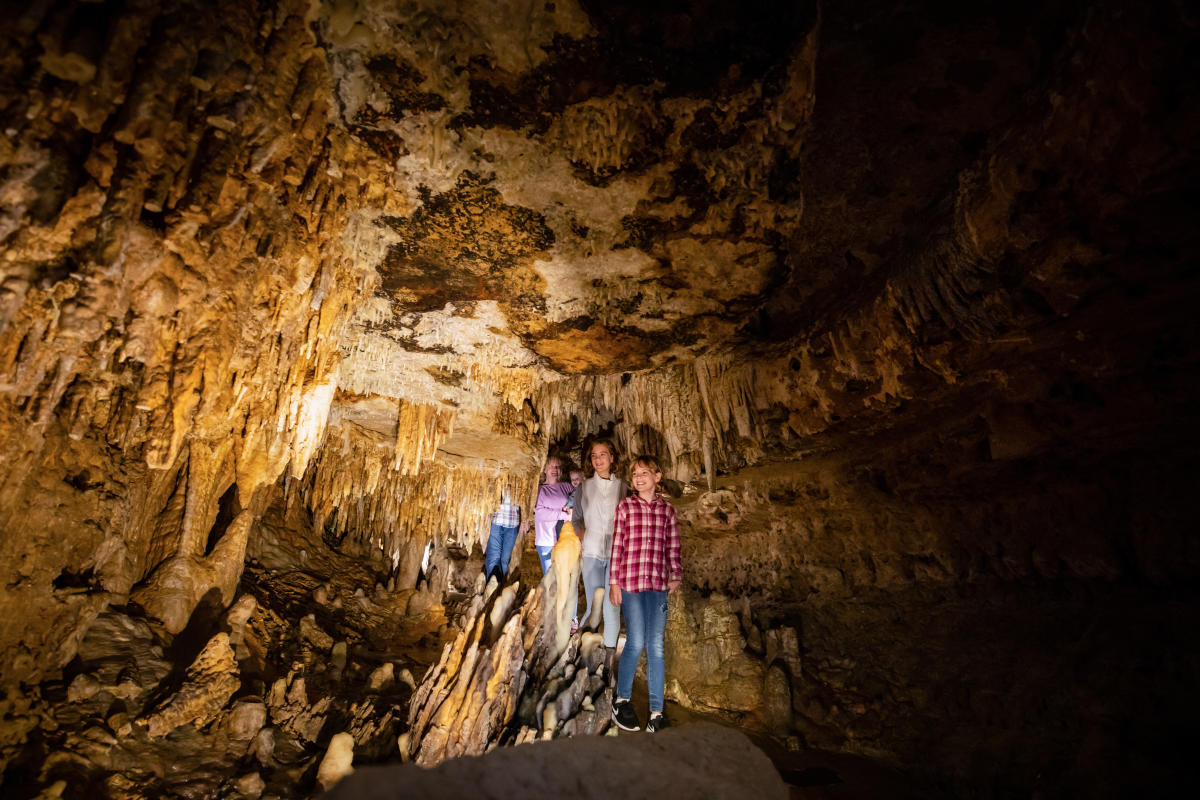 Photo by Travel Wisconsin
With a population of less than 1,000, this small town leaves ample room to enjoy the great outdoors in all its glory. Blue Mound State Park is a local treasure, boasting the highest point in southern Wisconsin at 1,719 feet. You can imagine that at this height, you'll be able to see fall colors for miles, making for a spectacular sight. Take in the colors from the ground on the stunning hiking trails.
Another Blue Mounds must-do: visit Cave of the Mounds. This natural landmark is more than a million years old and home to a six-foot fossil and 50-degree temperatures all year long. Cave tours are self-paced to physically distance groups and masks are required
Paoli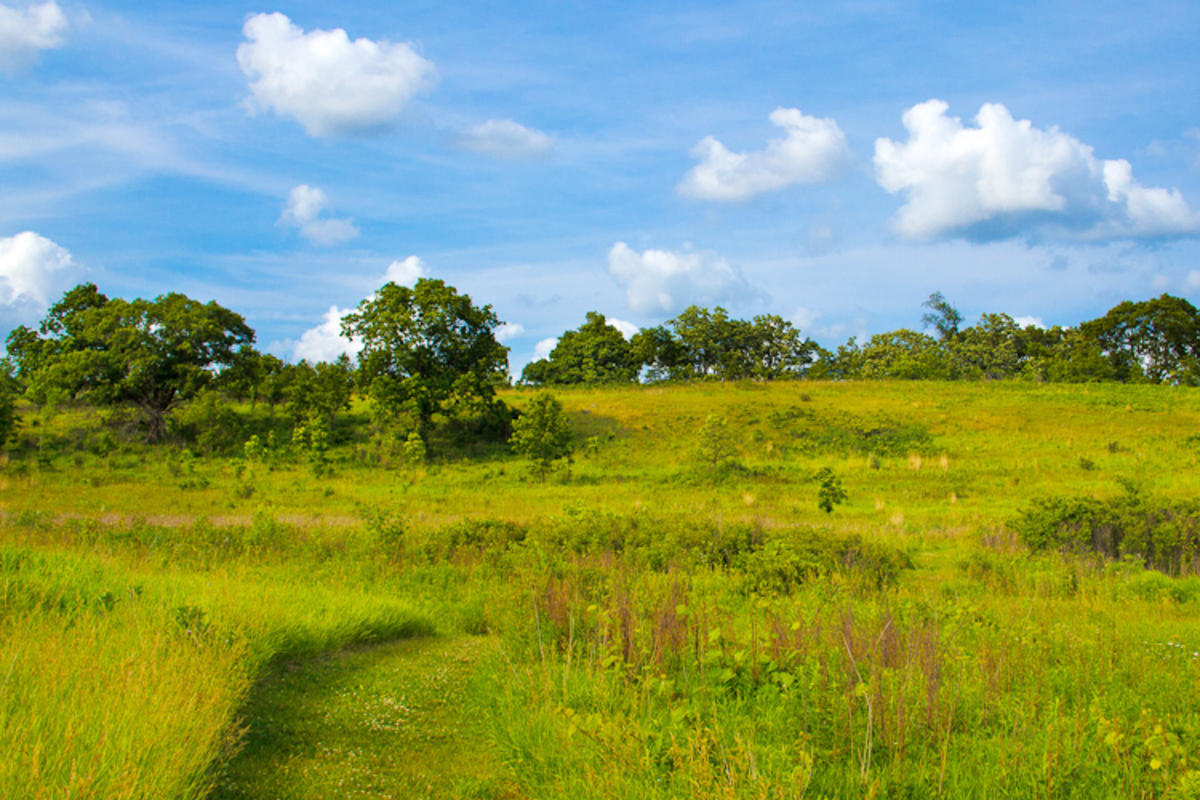 Photo by Jonah Westrich
Paoli is a nearby hamlet that's brimming with charm. Dotted with sweet shops and restaurants like Paoli Schoolhouse American Bistro, you'll also discover an unexpected biking opportunity. Called the Paoli Bike Loop, this 18.5-mile biking adventure will start on the Capital City Trail, wind through Paoli and then return on Verona's Military Ridge State Trail. In the mood for a hike? Visit Prairie Moraine County Park, 160 acres full of Wisconsin's glacial history.
Mount Horeb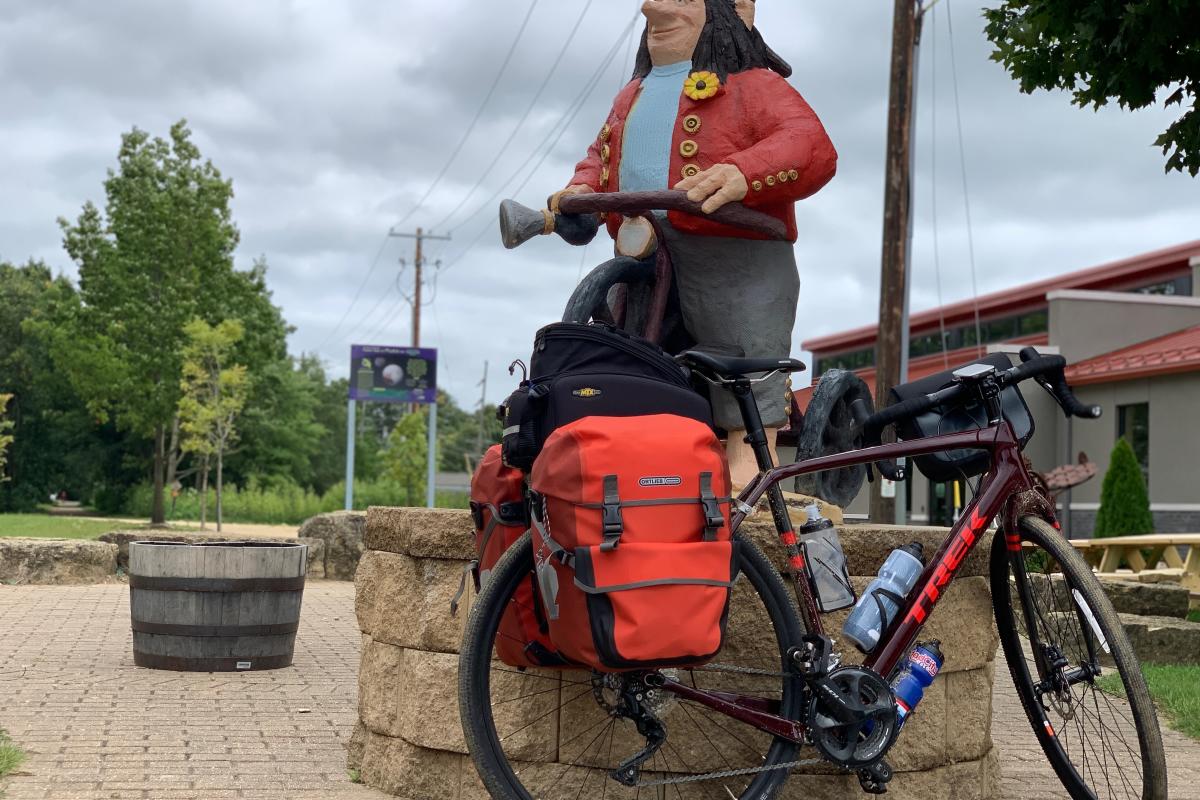 Photo by Focal Flame Photography
Famous for its Norwegian heritage, you can't miss the Scandinavian influences throughout Mount Horeb, like the "Trollway" leading into the village and punctuated with troll statues. Make a stop at Stewart Lake County Park — an outdoor gem with hiking, fishing and a playground — that happens to be Dane County's first established park. Pop by the Duluth Trading Company flagship store for some outdoor gear, and grab the tastiest pub grub around at The Grumpy Troll.
Looking to make a weekend of it? Local accommodations like the comfortable and casual Grandstay Hotel & Suites and the Sunniva Inn, a Victorian bed and breakfast, will be there when you're ready to hit the sack.
New Glarus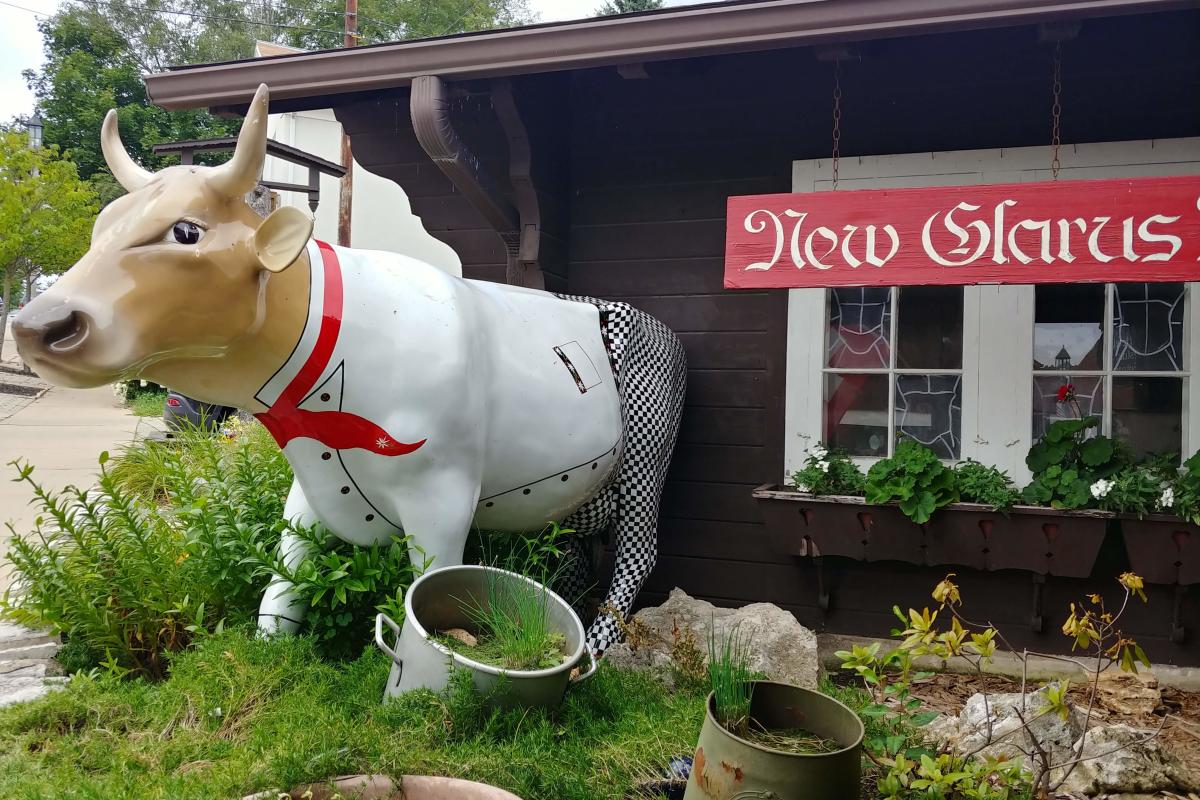 Known as America's "Little Switzerland," this hospitable and historic 175-year-old town is full of fall colors and rolling hills. Wander through town and search for all 16 life-size, painted cows, part of the New Glarus Cow Parade. (Here's a map and location list to get you started!)
Follow an abandoned railroad line by foot or bike on the Sugar River State Trail. For an energy boost, stop by Fat Cat Coffee Works right along the trail for local roasts and eats.
Cap your day on the large lawn and covered porch of Bailey's Run Vineyard with live music, a sizeable selection of sparkling, rosé, fruit, red and white wines and pizza to boot. You can pick it up curbside if you prefer.
And we couldn't talk about New Glarus without mentioning the well-known New Glarus Brewing Company. While it's currently closed to the public, you'll still find many brews, like Spotted Cow and the seasonal Staghorn Octoberfest, at local restaurants.
Cambridge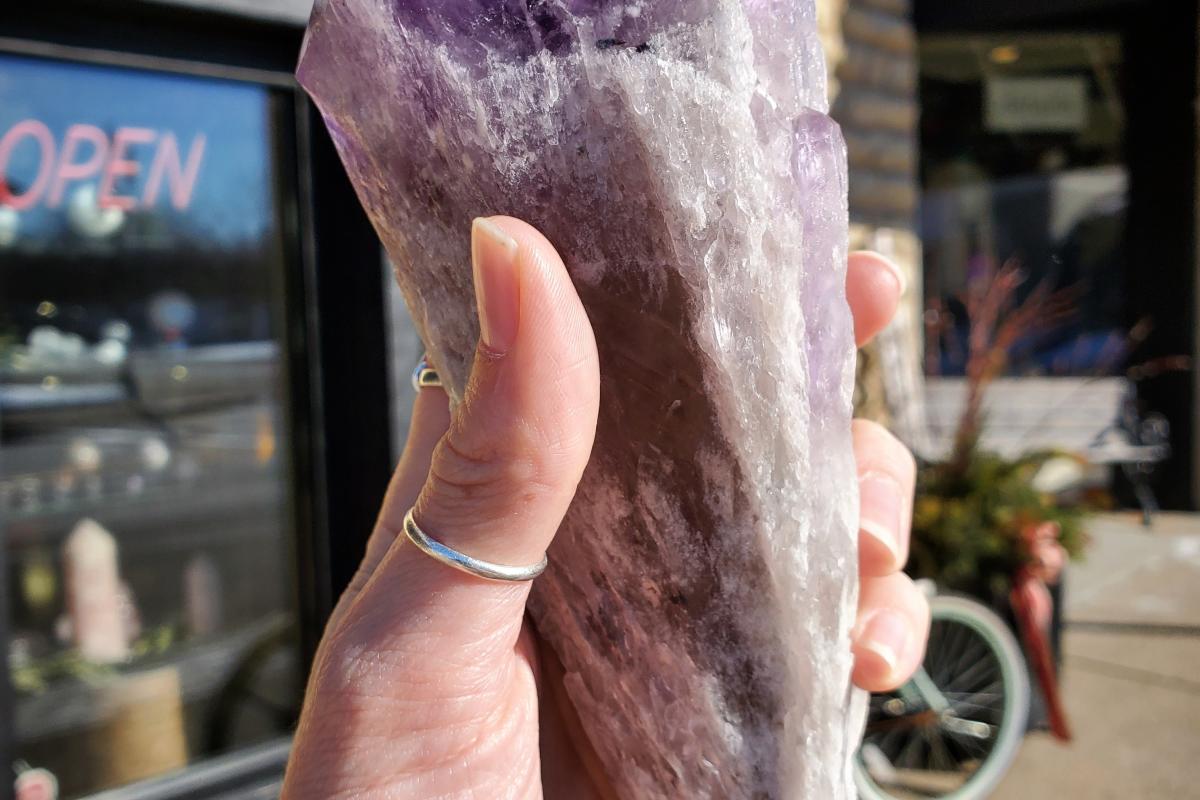 Nestled along Lake Ripley, this under-the-radar town is home to world-famous pottery courtesy of local artisans. It's also quite well-known for its tasty libations at Cambridge Winery, ideal for vino fans, and Dancing Goat Distillery for those who prefer sips with a little more "spirit" (its tours are currently closed, but it continues to produce its delicious whiskey, gin and more).
Drink in the fresh air at CamRock County Park, perfect for hiking and mountain biking in the warmer months, and cross-country skiing when the snow falls. Trade the woods for the downtown scene and explore lovely shops like Ruby Rose Gallery, saturated in color and artistic touches thanks to its crystal and gemstone finds.
If you'd like to make it an overnight trip, book a stay at Lake Ripley Lodge, where you'll enjoy a pristine lakeside view and oh-so-classic décor.
Visit our blog for more fall activity ideas in the Madison area and beyond.