Being outdoors and exploring nature in and around Madison has become my go-to activity since COVID-19 social distancing began. It's rejuvenating to visit a new place and to be among plants and wildlife, as well as safely distance from and socialize with friends.
Spending more time outside also elevates why I care deeply about sustainability projects and actions to maintain a healthy environment for future generations. As you adventure outside, consider these seven tips to be a more sustainable visitor in nature:
1. Choose Low-Impact Transportation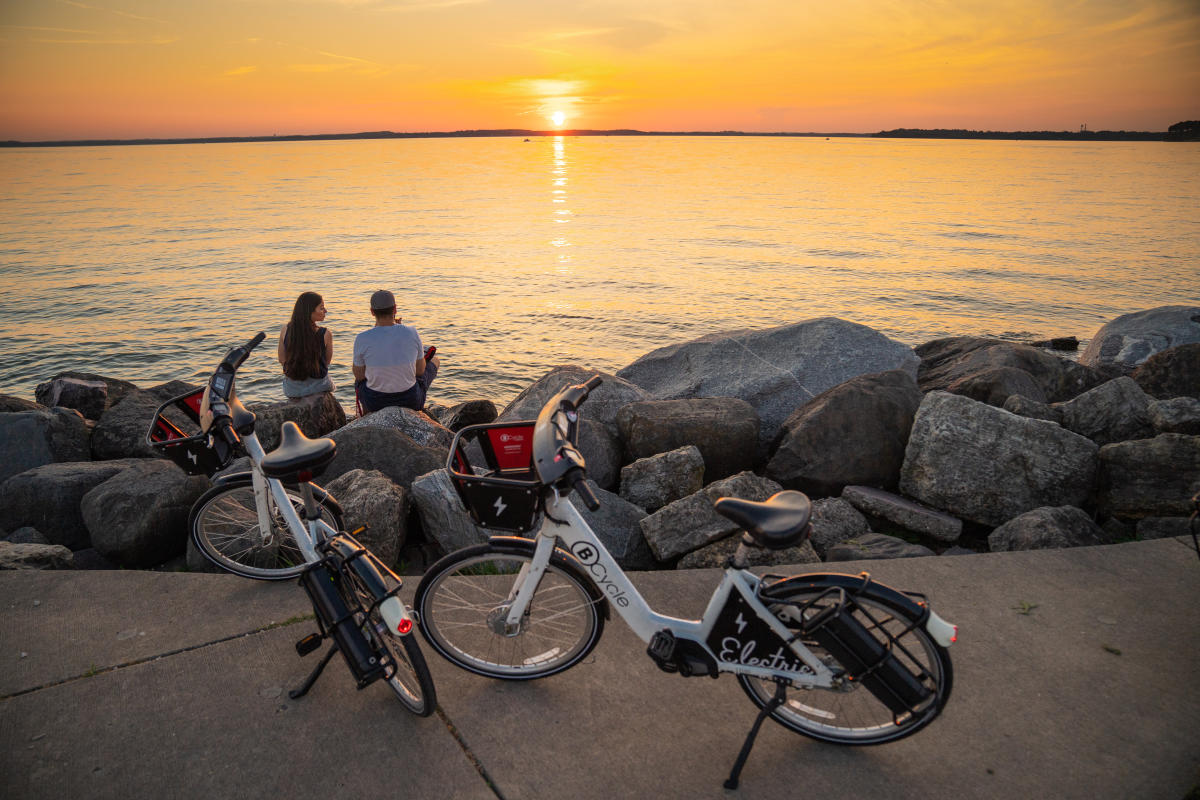 Consider walking, riding your bike or roller skating/blading (anyone else seeing more people around on shoes with wheels?). Or, rent an electric Madison Bcycle to reach your destination. Many people have already been using their vehicles less. Extend that new habit and find alternatives to solo driving. And if you drive an electric vehicle, then kudos to you for rocking sustainable travel.
2. Pack Light & Creatively
Take time to think about what you're bringing on your outing. It may be difficult to go 100% waste-free, so strive for improvements that work for you. Try packing your own snacks in reusable Tupperware. And, if you are packing a picnic or ordering food along the way, bring reusable plates and silverware.
Remember that you don't need to buy fancy new hiking or biking gear — your regular clothes, long-loved Tupperware and everyday reusable water bottle are most sustainable.
3. Leave No Trace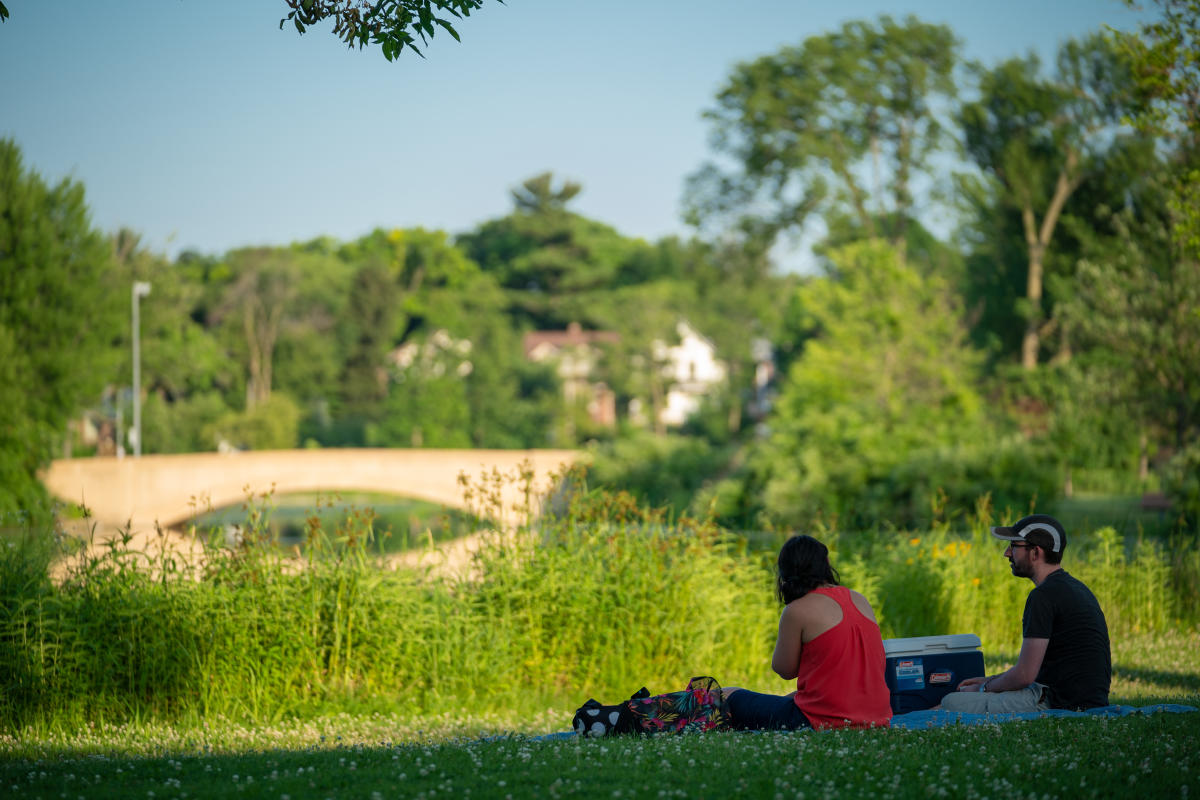 Trash on the ground outdoors can be harmful to the local ecosystem. Even biodegradable items, like banana peels and apple cores, are still important to put in a trash can. They can take years to decompose fully and might teach animals to look for food from hikers.
If you don't find trash bins along your trails and parks, keep the trash in your own bag to throw away when you get home.
4. Be a Respectful Visitor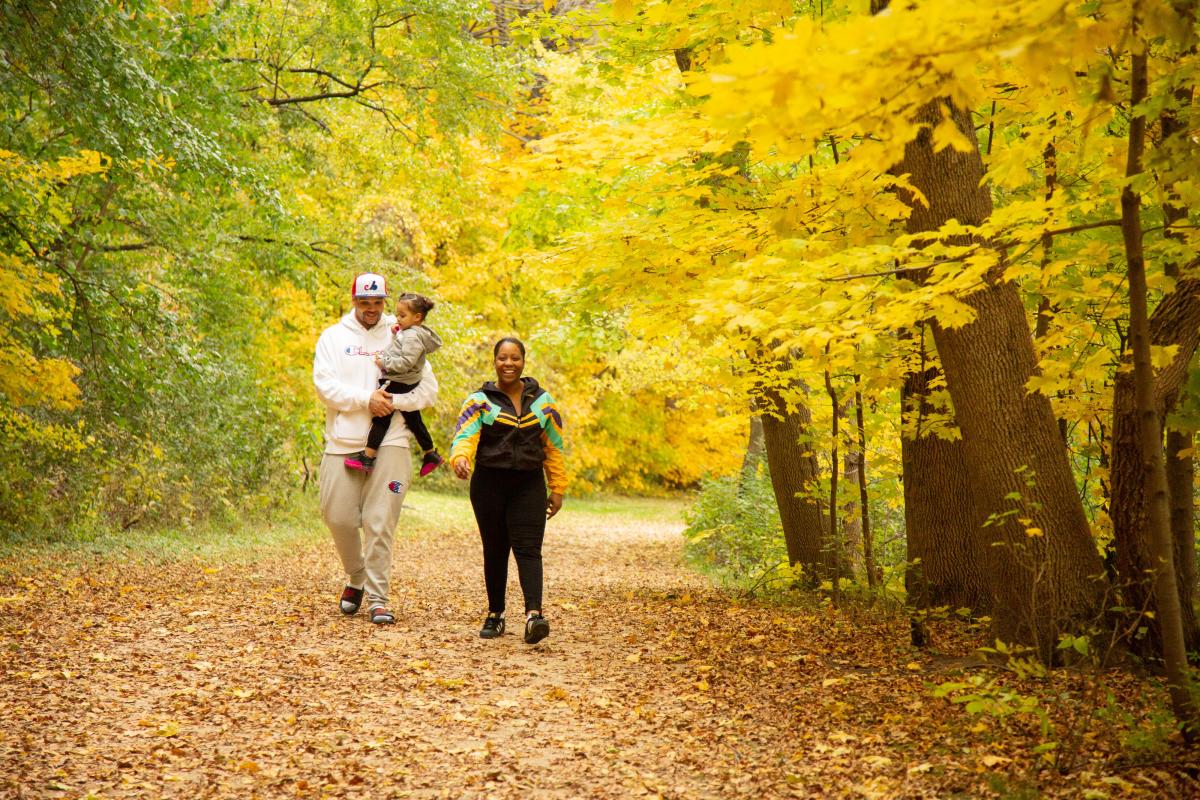 Being sensitive towards and appreciating biodiversity and local cultures is important. Stay on the marked trail as vegetation can be unique and fragile. As tempting as it may be, don't cut the switchbacks or pick wildflowers. Sticking to the path prevents further erosion to trails and disturbance of protected habitats. If you're camping, try to choose a spot without a lot of vegetation or with a naturally-cleared flooring. Thicker trees are better for hammocking as well.
5. Give Back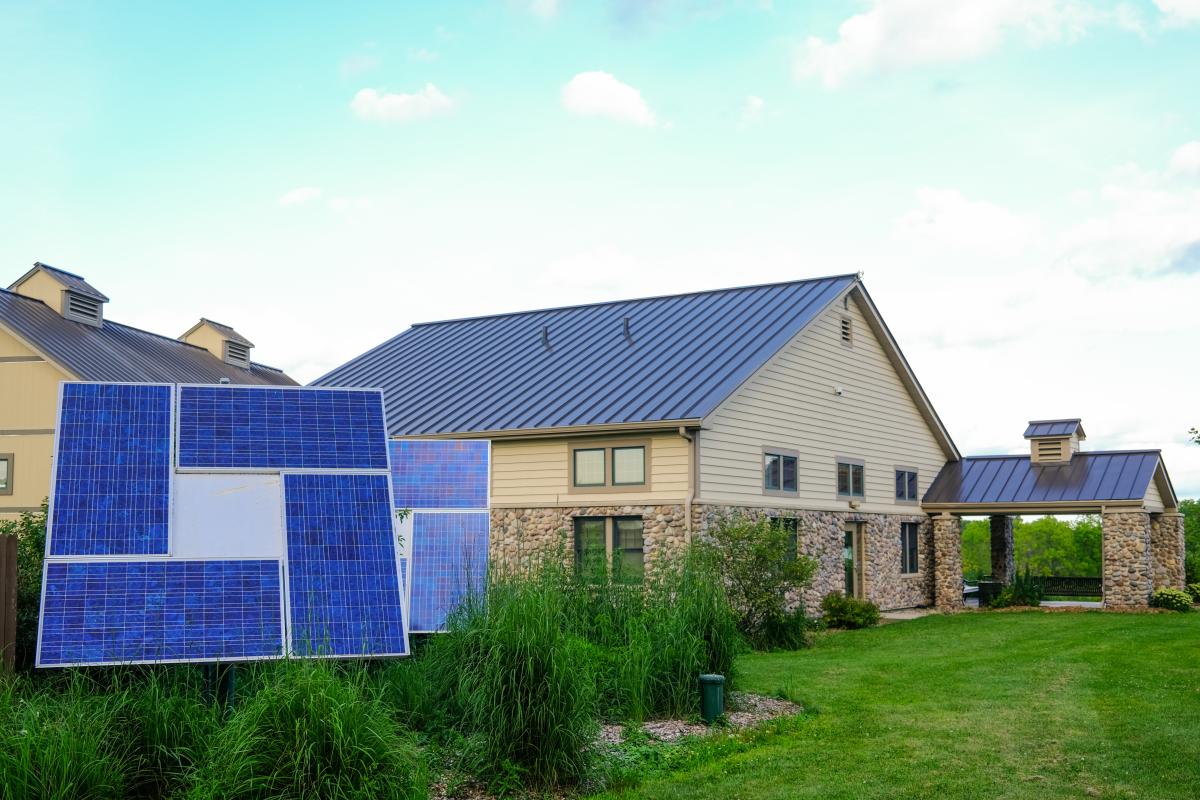 Support local parks and check out their conservation efforts. If you have a favorite park, why not see if they are in need of volunteers? Sustain Dane partners with local organizations to offer monthly volunteer events. In July, we worked with the Lussier Family Heritage Center to remove invasive species from their gardens.
6. Take Your Inspiration Home
Did you find inspiration outdoors? Consider ways to support sustainable choices in all parts of your life and in your sphere of influence so that our beautiful natural environments continue to thrive. Sign on to shared solar or green power tomorrow, start to compost or plant a pollinator garden, reuse materials in your home and say goodbye to single-use water bottles, silverware, etc.
On September 30, Sustain Dane is offering a half-day Accelerate Sustainability Workshop for individuals and organizations interested in learning about sustainability and implementing projects that make an impact.
7. Visit a Hidden Gem
Perhaps instead of visiting a popular trail, park or lake, opt for a location that is less sought-out. Especially in the age of COVID, many of our favorite spots are quite busy. I often feel more comfortable with less-traveled areas and recommend a bike ride to the Middleton Solar Panel field (you get really up close!).
Also, Dane County is working with the Wisconsin Pollinator Protection Plan to construct pollinator gardens to help expand the quality and quantity of wild pollinators. Keep your eye out for monarch butterflies in particular. Dane County Parks has been building a corridor of gardens throughout its park system designated specifically for monarch butterflies.
About Sustain Dane
Sustain Dane is the sustainability organization of Dane County. Our programs, partnerships and initiatives advance the greater Madison region into a thriving place with environmental health, social wellbeing and a just economy. Through our network and beyond, we see that change happens when inspired people take action. Join us for the 12th annual Sustain Dane Summit, which will be held virtually on December 3.