Scenic. Lively. And filled with food and beer. The Memorial Union Terrace is the place for a breezy, lake-view studded summer afternoon or evening. This iconic Madison spot is a must-visit for first-timers and a favorite of locals. Here are some of our favorite ways to experience the terrace. 
1. Live music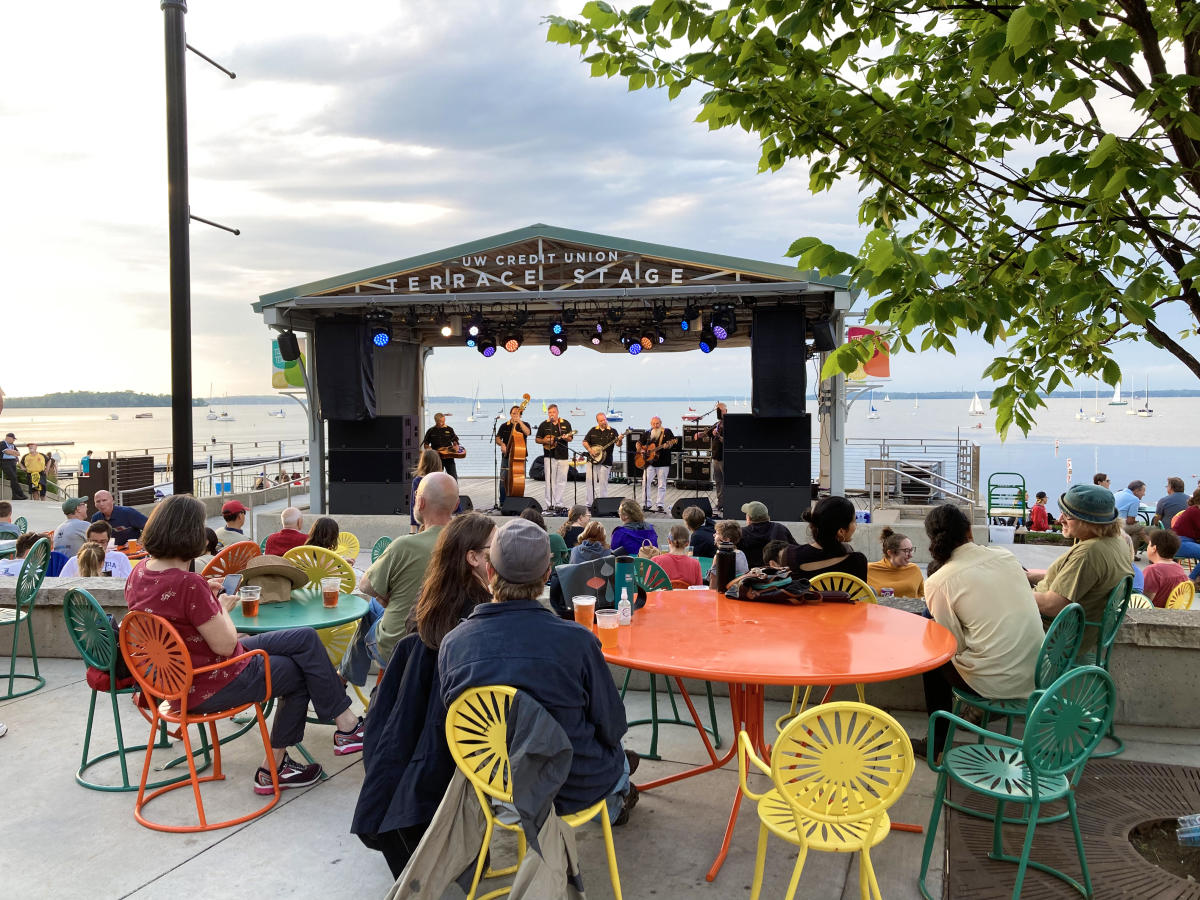 Check your schedule against the Terrace music calendar where you can catch live music all summer long. Come down, kick back and discover why nighttime on the Terrace is something truly spectacular.

2. Sightsee on Lake Mendota
Catch a glimpse of Madison's natural side and explore Lake Mendota. Rent kayaks, paddleboards and have an adventure on the water! The Outdoor UW office is located just off the Terrace.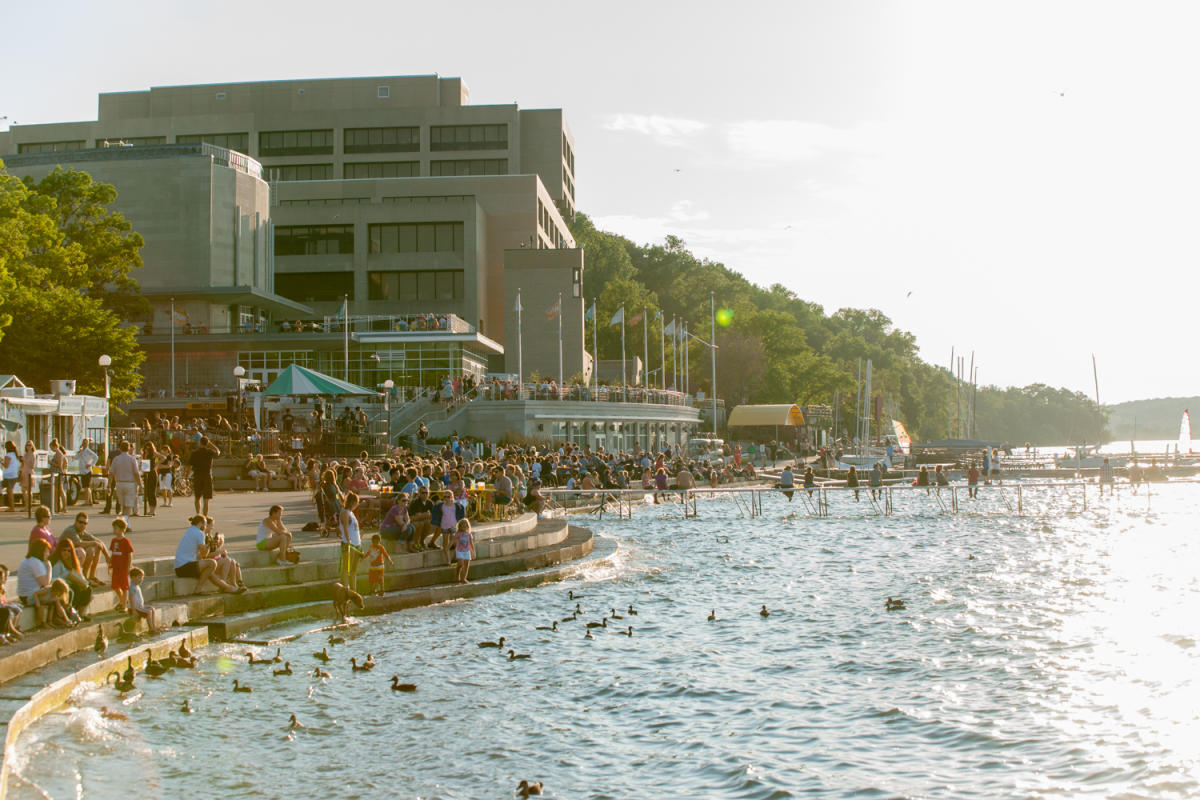 3. Try the famous Babock Ice Cream
Enjoy a Terrace favorite, the legendary Babcock Hall Ice Cream, which produces its ice cream right on campus. Our personal favorite? Union Utopia, of course!
 
4. Brat Stand - Yum!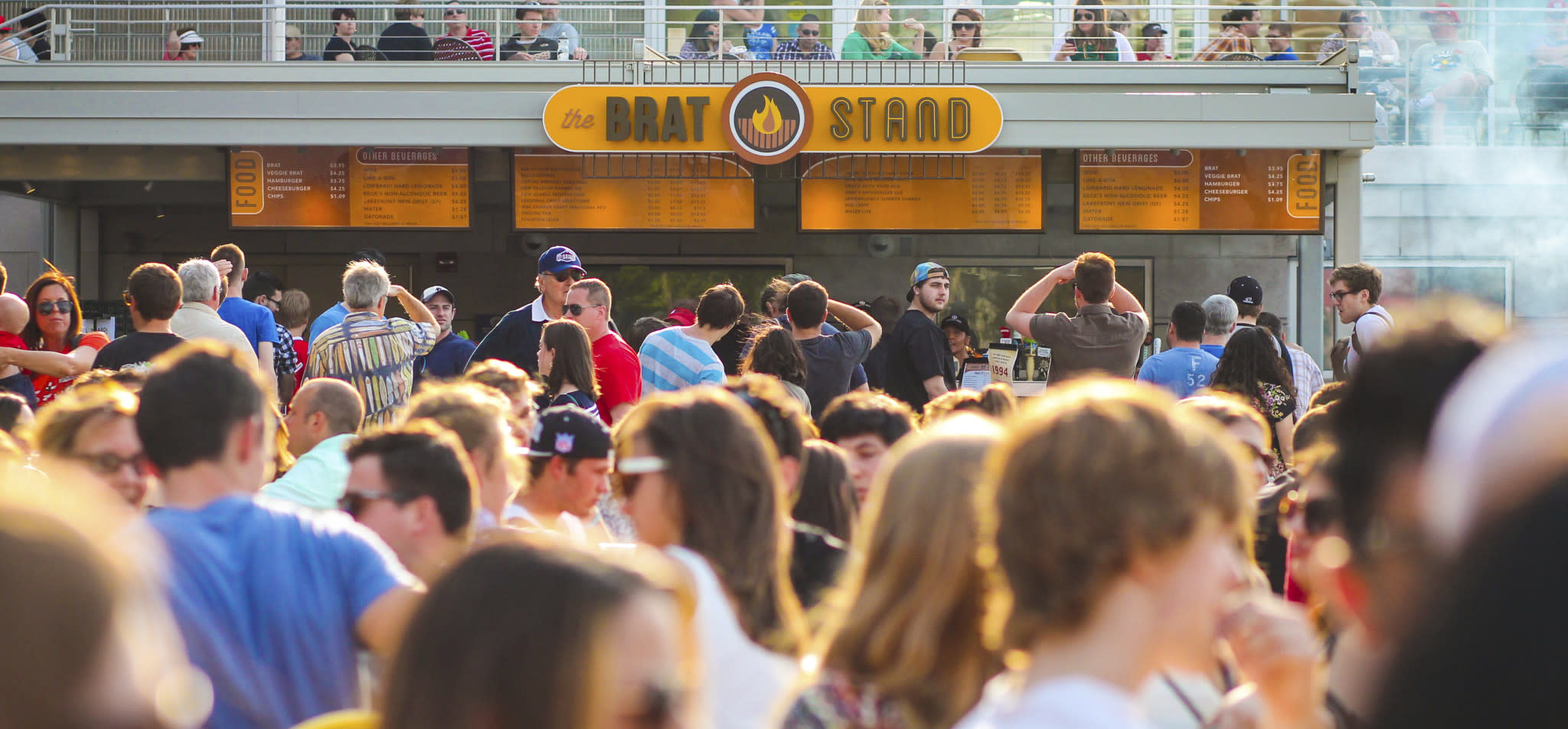 The Terrace Brat Stand is known to host the best cookouts in town—and the stand is bigger and better than ever. Grab a plate and enjoy classics like brats, burgers, grilled chicken and locally-grown corn on the cob along with a wide variety of cold beverages.
 
5. Bring the Terrace Home
During your visit, stop at the Terrace Welcome Cart to purchase a mini Terrace chair. Commemorate your time on the Terrace with merchandise to match the memories!

6. Take a Dip in Lake Mendota
Feeling a little toasty? Bring your swimsuit and jump into Lake Mendota. The swimming pier is located right off the Terrace, and a lifeguard is on duty from 11 a.m. to sunset. You must be 17 or older to swim.

7. Make Memories for a Lifetime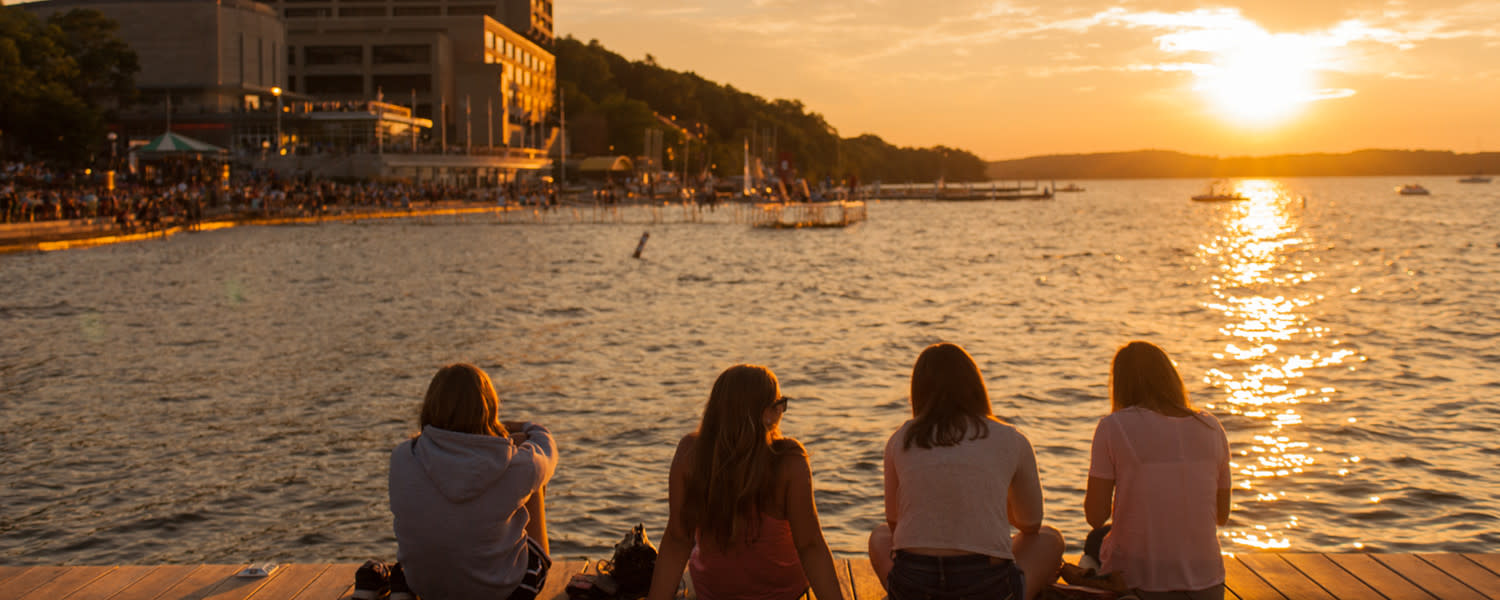 Make the most of a beautiful day at the historical, beautiful Terrace. The Terrace is a place where everyday conversations become lifelong memories. Plan your Terrace season at TerraceSummer.com.
 
Know Before You Go
Summer 2022 Dates & Hours
The terrace is typically open every May through September. The 2022 season goes through Sept. 4. 
Sunday: 8 am - Midnight
Monday: 7 am - Midnight
Tuesday: 7 am - Midnight
Wednesday: 7 am - Midnight
Thursday: 7 am - 1 am
Friday: 7 am - 1 am
Saturday: 8 am - 1 am
Terrace Map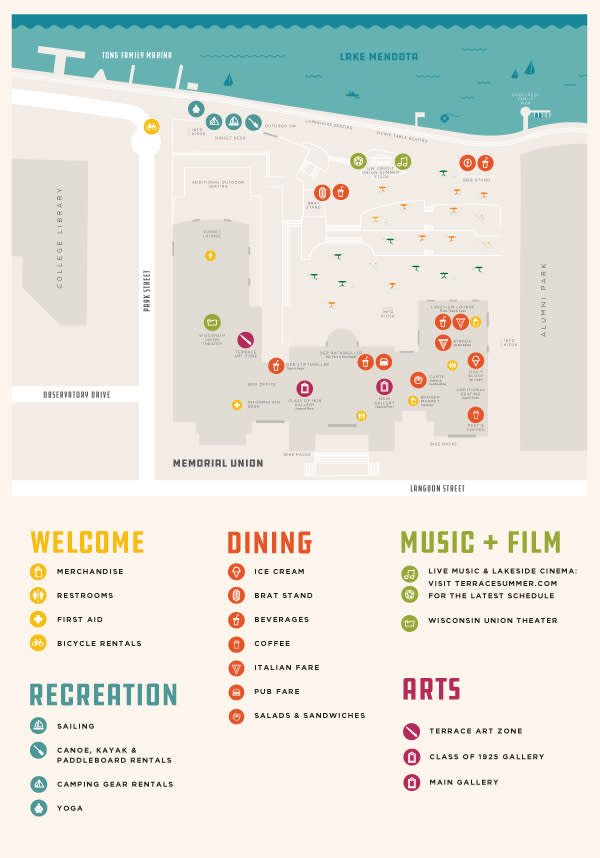 Source: TerraceSummer.com.
Whether you travel here on foot, by boat or by car, check out more info on parking and travel.