It's no secret that Madison is an outdoor lover's paradise — but not just for humans, for dogs, too. There's nothing better than exploring the outdoors with your furry friend. These spots are perfect for pups who love the water, running along trails or working on agility skills. And, if you're looking to make an overnight trip, check out these pet-friendly hotels.
For the Love of Water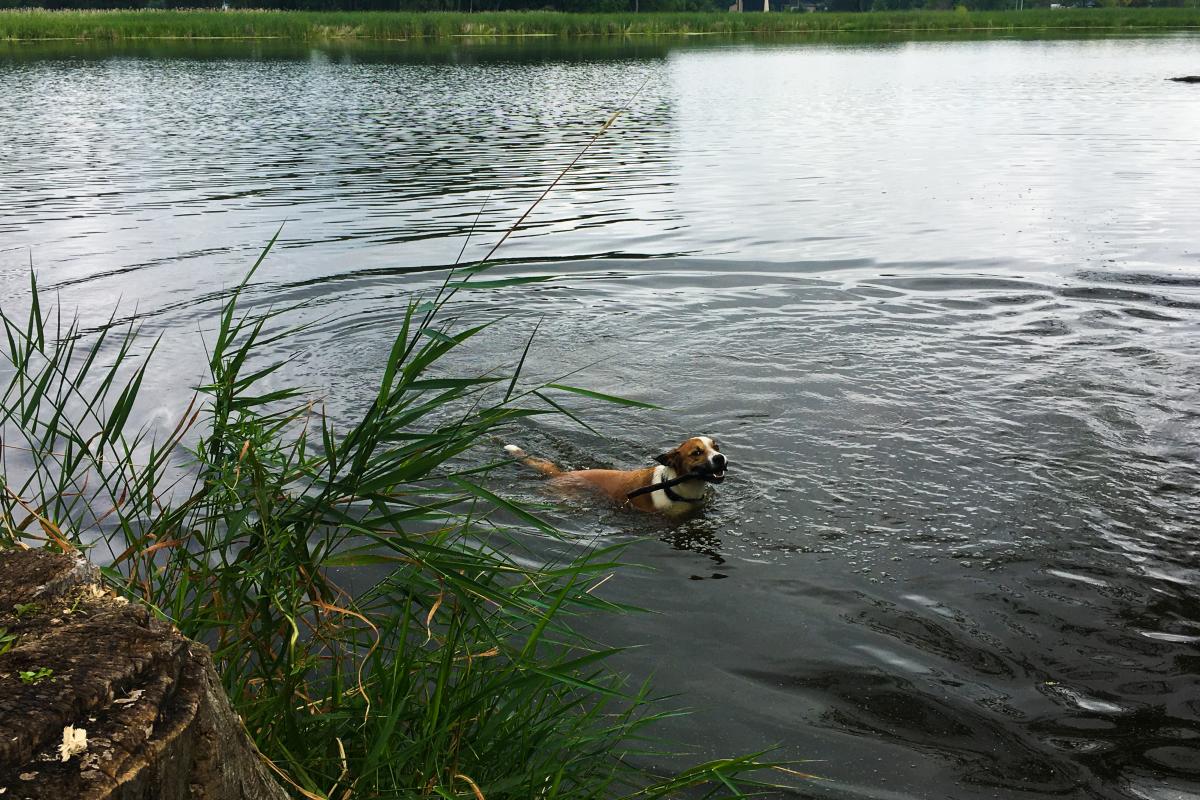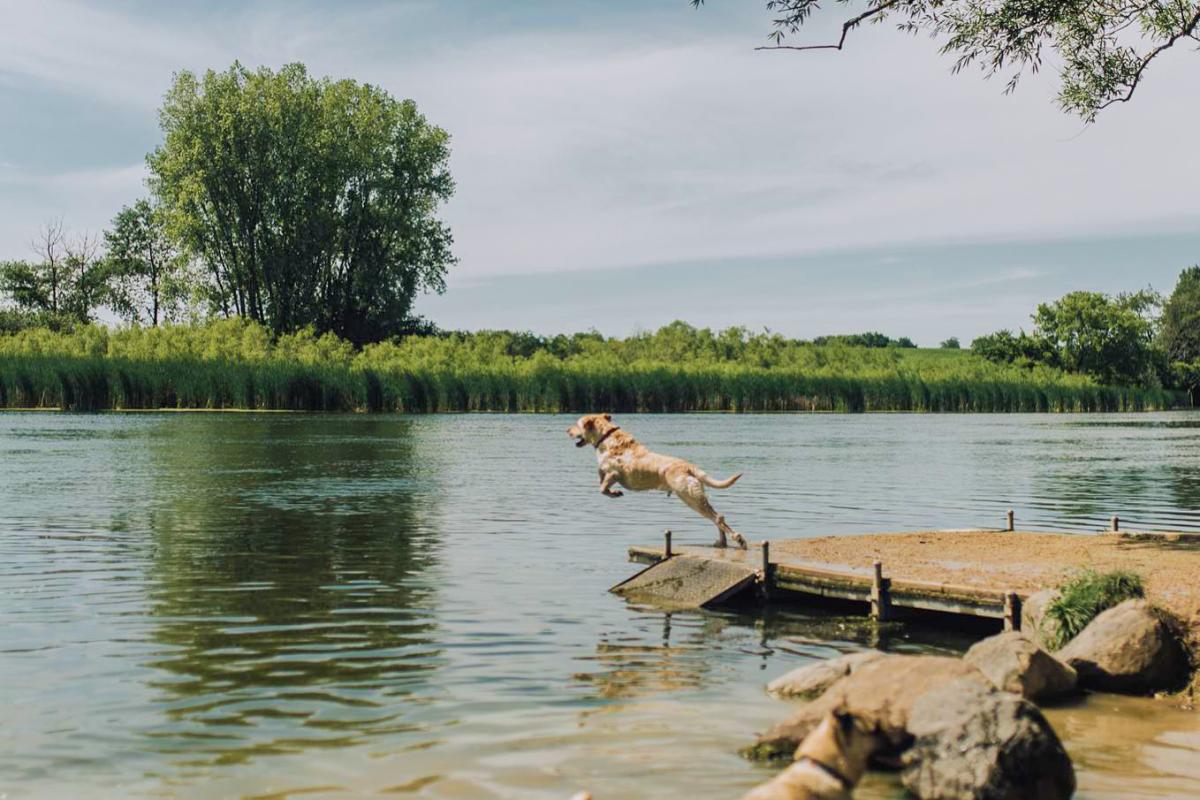 Do you have a merdog? Madison offers multiple areas for your water-loving pup to take a dip.
Stoughton's Viking Dog Park offers two beaches for your water-loving pal to take a cool-down paddle. Dry off on a stroll through 14 acres of wildflowers and trees on this Yahara River peninsula.
Warner Park Dog Park sits along a lagoon enjoyed by water-loving dogs. Beyond the fences of the dog park is the beautifully lush 213-acre Warner Park with trails for further exploration. Green space along Lake Mendota offers more swimming opportunities.
Waunakee's Yahara Heights Pet Exercise Area has 20 acres of running, sniffing fun and two docks for dogs who love to jump and plunge. There are also ramps from the water allowing quick, easy access to the dock for the next airborne adventure.
Would your pup rather be on the water versus in it? A tandem kayak adventure is in order. Dog-friendly Madison Boats will hook you up with a rental. The front of the boat leaves plenty of space for fido to stretch out, giving you all the control in the back. Don't forget to bring your dog life jacket if one is needed.
Note: Please check the water safety before allowing your dog to jump in.
Trail Buddies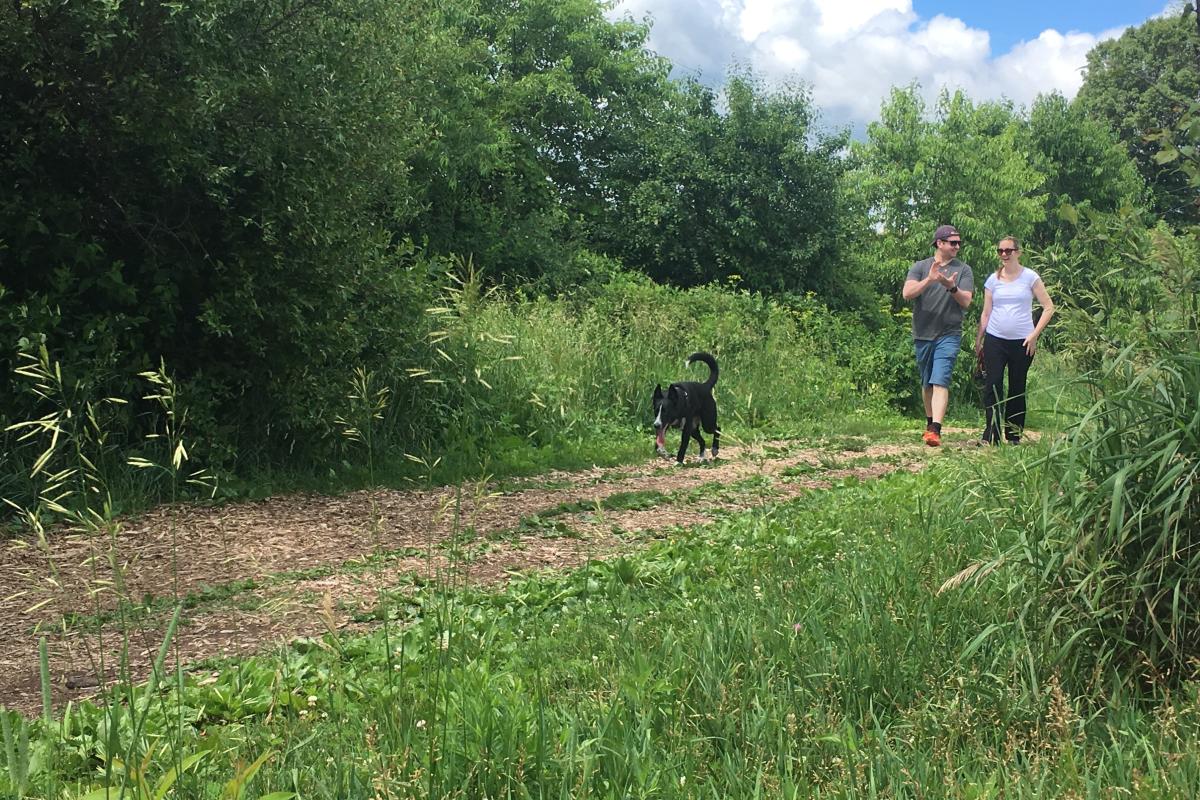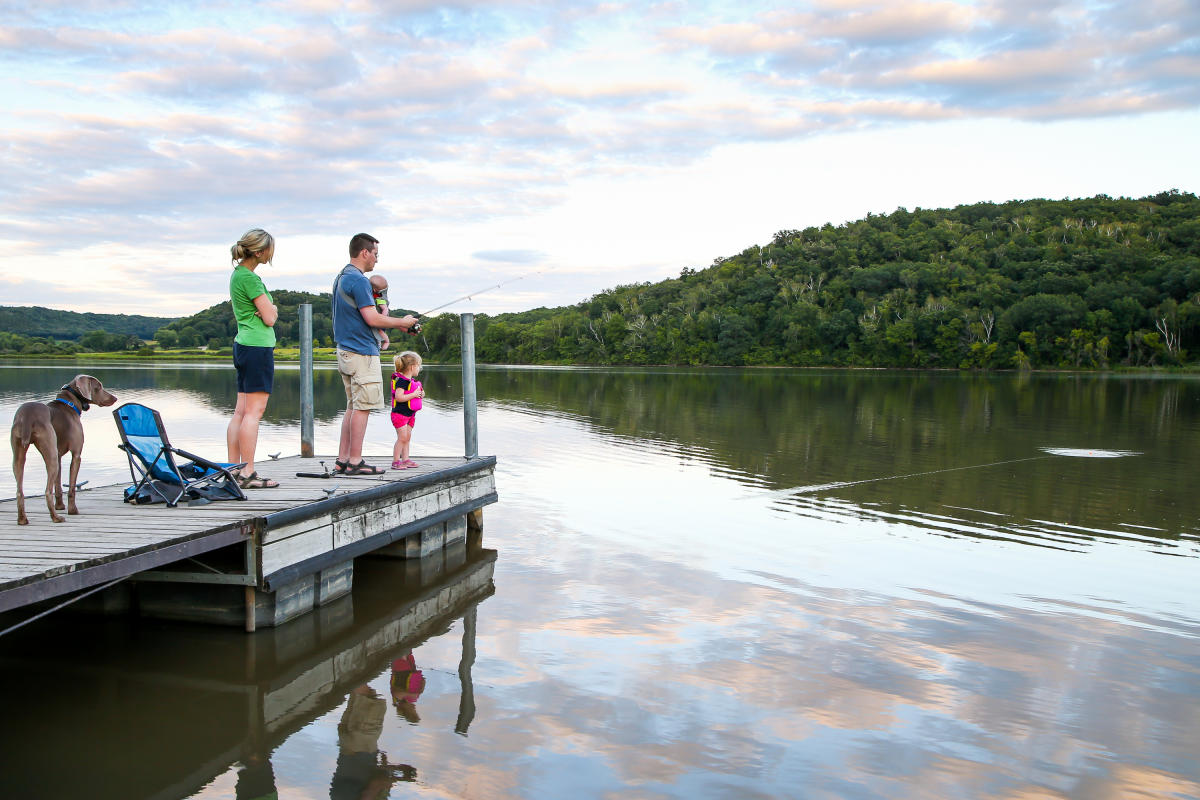 Hike with your best friend while experiencing Wisconsin's glacial history and portions of the Ice Age National Trail at these two county parks.
One of Dane County's largest parks, Indian Lake County Park in Cross Plains, offers 483 acres of breathtaking beauty with awesome on-leash hikes through rolling hills, wooded areas and open fields. Off the blue trail, dogs can run free in the non-fenced, 42-acre open field with trails and views of the glacial lake.
Hike to the scenic overlook at Verona's Prairie Moraine County Park for a view of a restored oak savannah and surrounding landscape from the crest of the moraine. Half of the 160-acre park is the dog exercise area adorned with grassy meadows, wildflowers, rolling hills and even more trails.
There are a number of other trails in the Madison area for pet parents and their leashed pups to get a good long walk or run.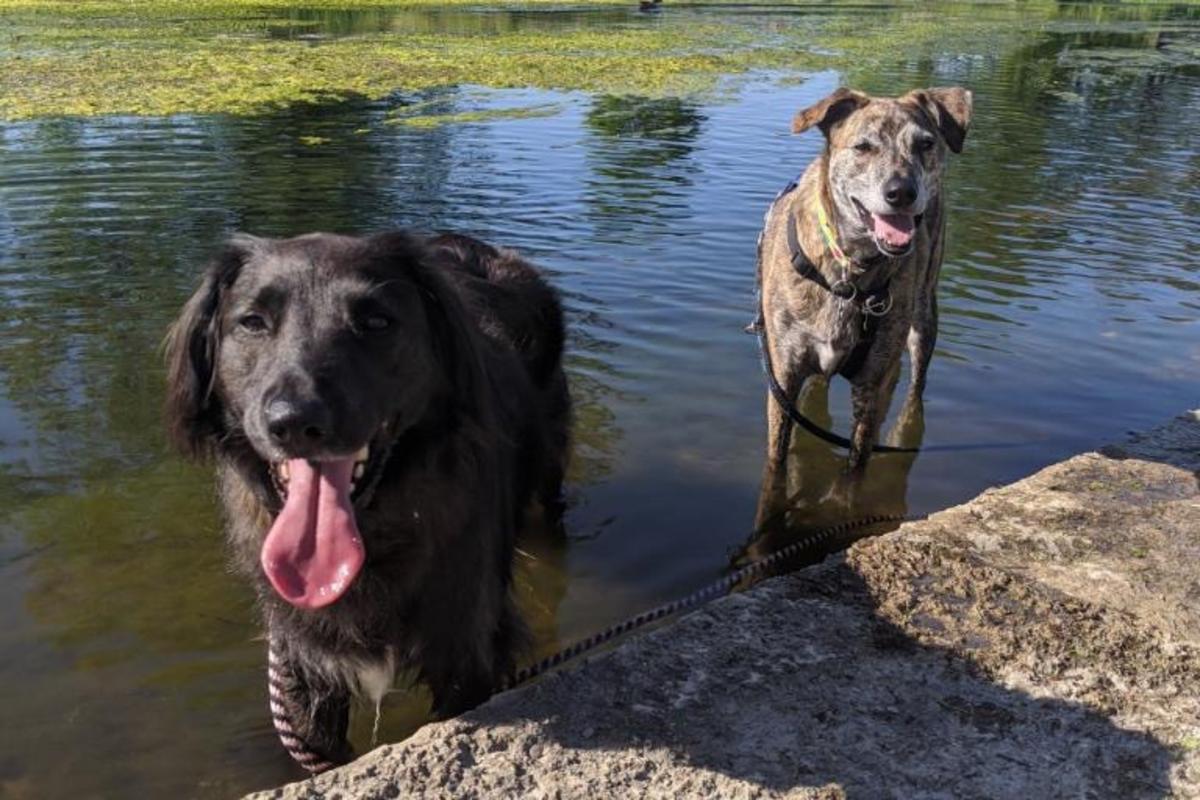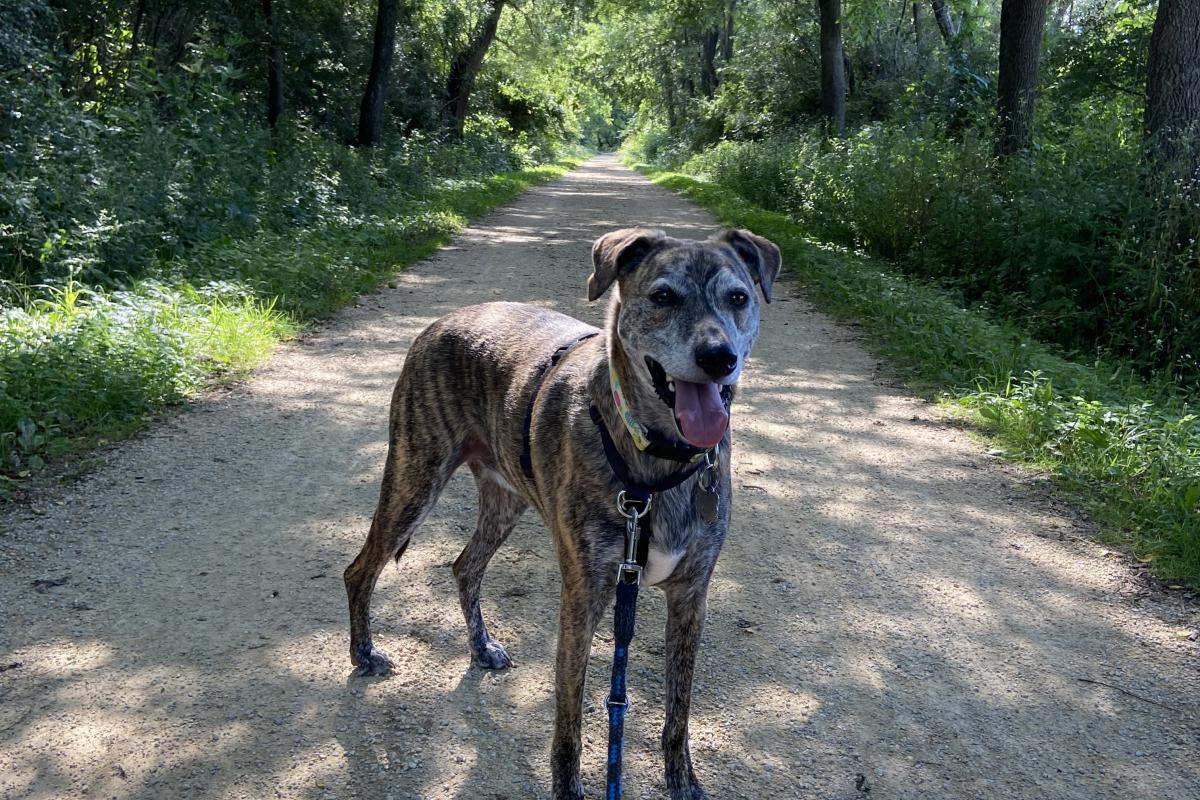 Military Ridge State Trail is a 40-mile crushed limestone path running from Fitchburg to Dodgeville, giving your dog plenty of distance to burn off energy.
Wingra Creek Bike Path is a quieter option for a dog walk. Pick up the path near Olin Park and follow it along Wingra Creek to Vilas Park. Pups can cool off at several spots along the creek and enjoy the sights and sounds of wildlife at Lake Wingra.
Pheasant Branch Conservancy in Middleton is a beautiful place to spend time with your furry companion. Explore open-water marshes, prairies, meadows, lowland forest and wooded hills in this 550-acre nature paradise.
Challenge Canine Minds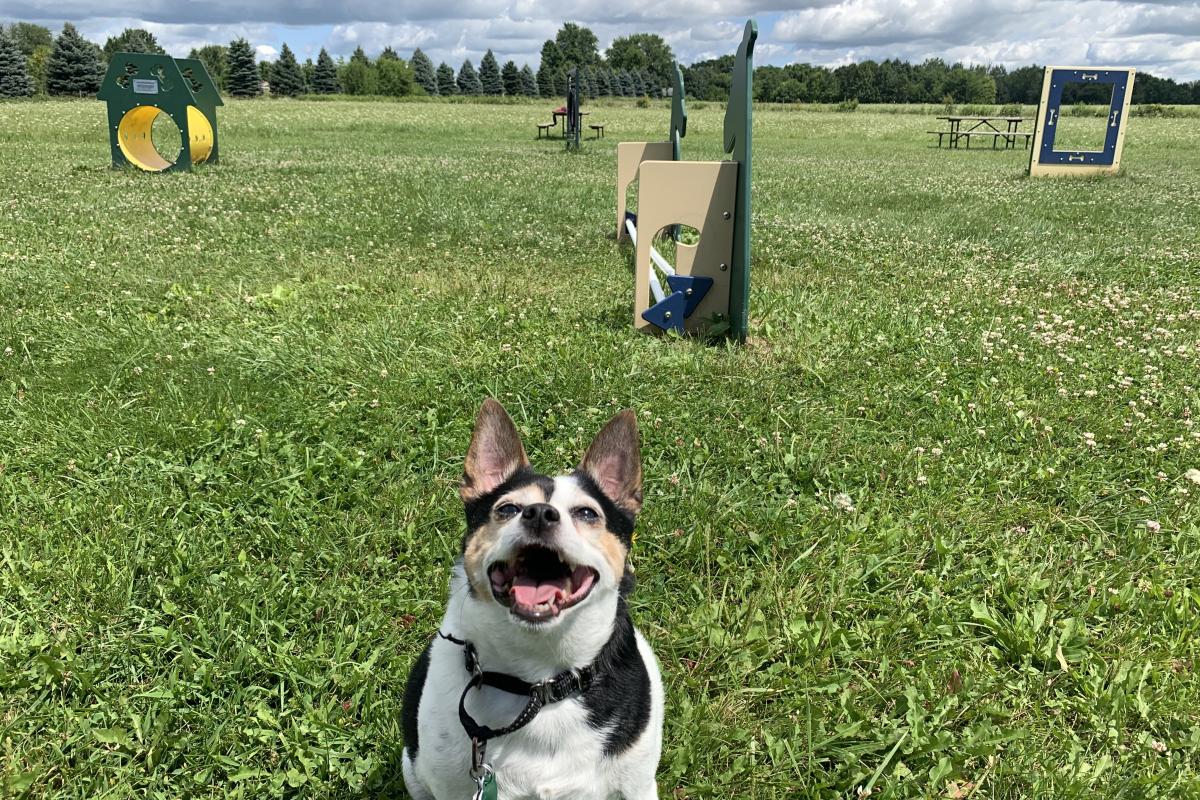 Channel excess energy and give your pup a mental workout at these parks with small agility courses.
A short drive from Madison, Badger Prairie County Park spans 12-acres and has a small agility area with jumps and a tunnel.
MRD Dog Exercise Area has a fenced-in area specifically for agility training. If that doesn't tire your fur baby out, there is lots of open area to run in the dog park with amazing countryside and sunset views.
Have a small dog that's intimidated by big ones? Token Creek County Park offers an agility course in the small dog area of its 38-acre dog park. Outside of the dog park are additional trails through 427 acres of woods, prairie and marsh.
Note: Permits required for all dog parks. City of Madison and Dane County parks offer day passes online. Visit websites for COVID guidelines. Bring water and poop bags. Always check conditions before letting your dog in the water. Note: Warner Park lagoon is not tested by Public Health Madison & Dane County.