Venture just 10 minutes south of the Wisconsin State Capitol and you'll find yourself surrounded by acres of prairie, meadows and wetlands — perfect for hiking, biking, fishing or whatever floats your boat (or should we say kayak). Amidst it all is the Lower Yahara River Trail.
This trail is part of the Capital Springs Recreation Area, where recreation opportunities abound. Hikers and bikers — check out the hard surface trail that connects the Capital City Trail to the Village of McFarland. Make a point to take a pit stop along the nearly one-mile-long boardwalk bridge for scenic views of Lake Waubesa.
Prairies, Wetland & Water
This area is also home to miles of prairie and wetland trails, some of which will take you behind the Lussier Family Heritage Center, a hub for environmental and outdoor education (as well as a top-notch wedding venue). Take a detour to the building's wrap-around deck, and be prepared for some awesome views — off in the distance, you may even recognize a certain iconic Madison dome (hint: a gold statue marks the spot).
Not much of a biker or hiker? If water's more your thing, there's a boat and canoe/kayak launch for easy access to Lake Waubesa. The boardwalk bridge also has an accessible fishing pier.
What's the Distance? Where to Start?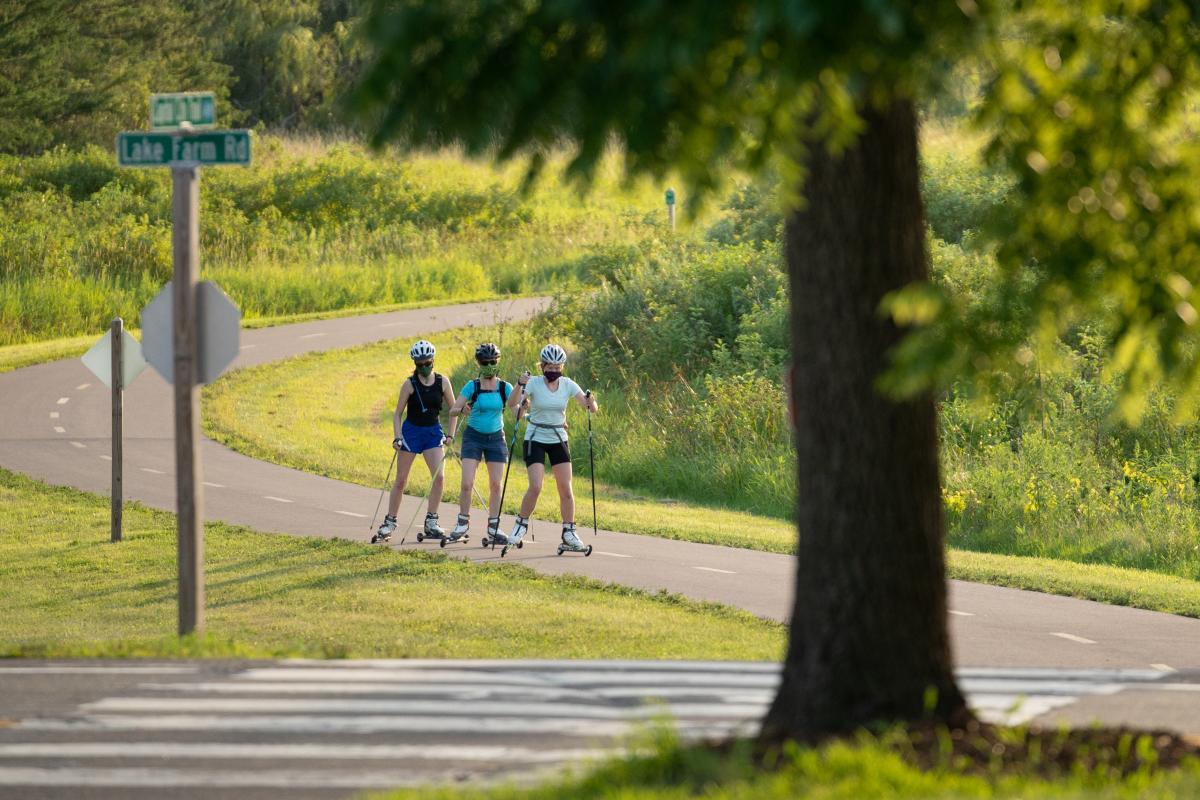 The paved trail alone stretches nearly 2.5 miles (5 miles roundtrip). There are two main places to start. From the east, access the trail at McDaniel Park in the Village of McFarland. Or from the west, at the Lower Yahara River Trail parking lot, on Lake Farm Road across from the Lussier Family Heritage Center.
Want to tack on some extra mileage? You've got a few options: Start biking from the nearby Lewis Nine Spring E-Way parking lot on Moorland Rd. or connect to the route via the Capital City State Trail from Fitchburg or downtown Madison. If walking, explore surrounding hiking-only trails that weave through William G. Lunney Lake Farm County Park.
Check out this park map before you hit the trails.
Who Would Love This?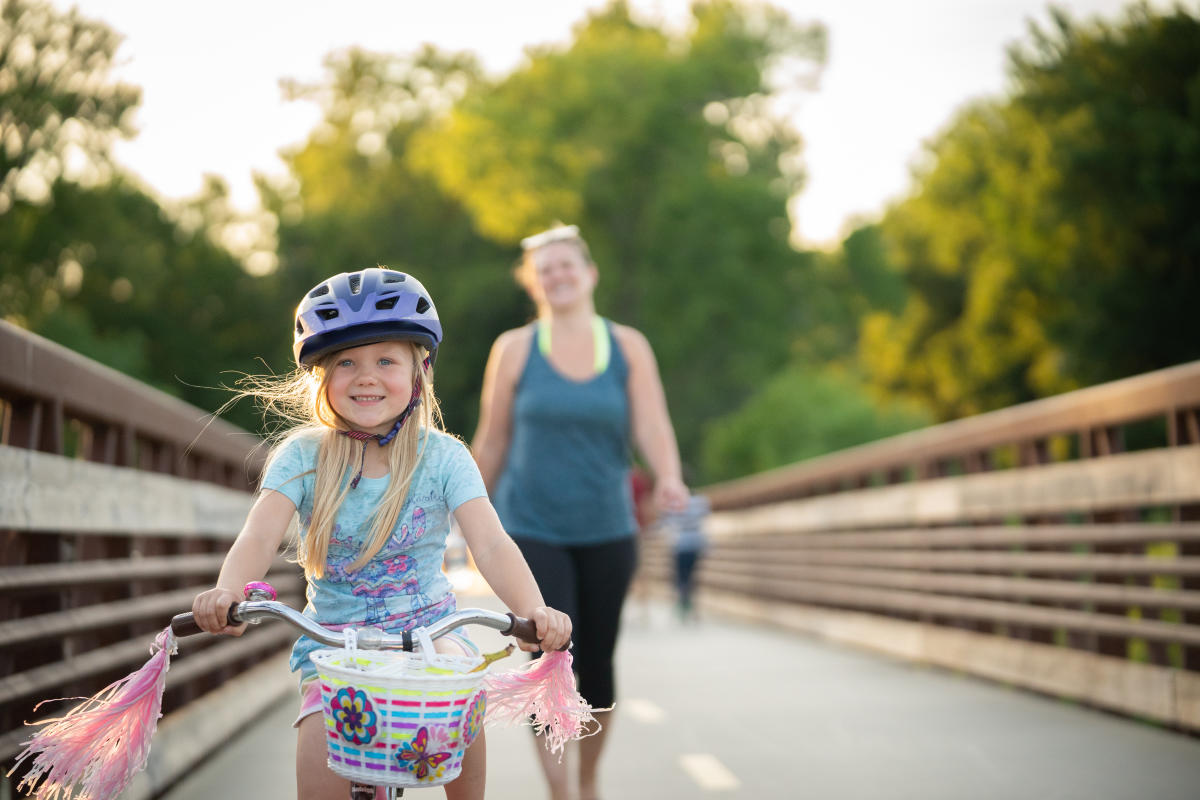 Hikers, bikers, runners, nature enthusiasts, families. Anyone looking to get active or enjoy some peaceful time outdoors near the water.
Do I Need to Bring Anything?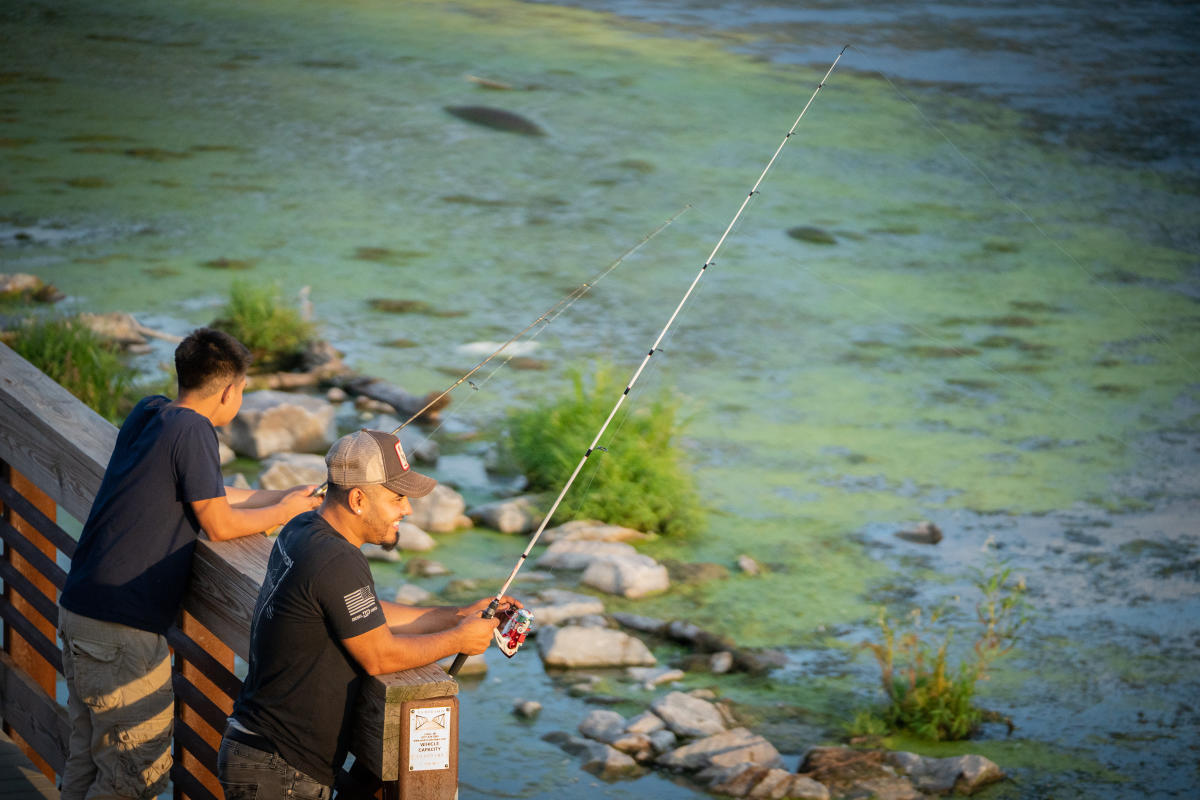 Sunscreen, plenty of water and insect repellant.
Exploring by bike? Don't forget a helmet, and if you plan to continue along the Capital City Trail, you'll need a state trail pass.
Itching to be an angler? Bring along your fishing gear, and make sure you've got a fishing license. One day licenses are available for first-timers.
Why Should I Check This Out?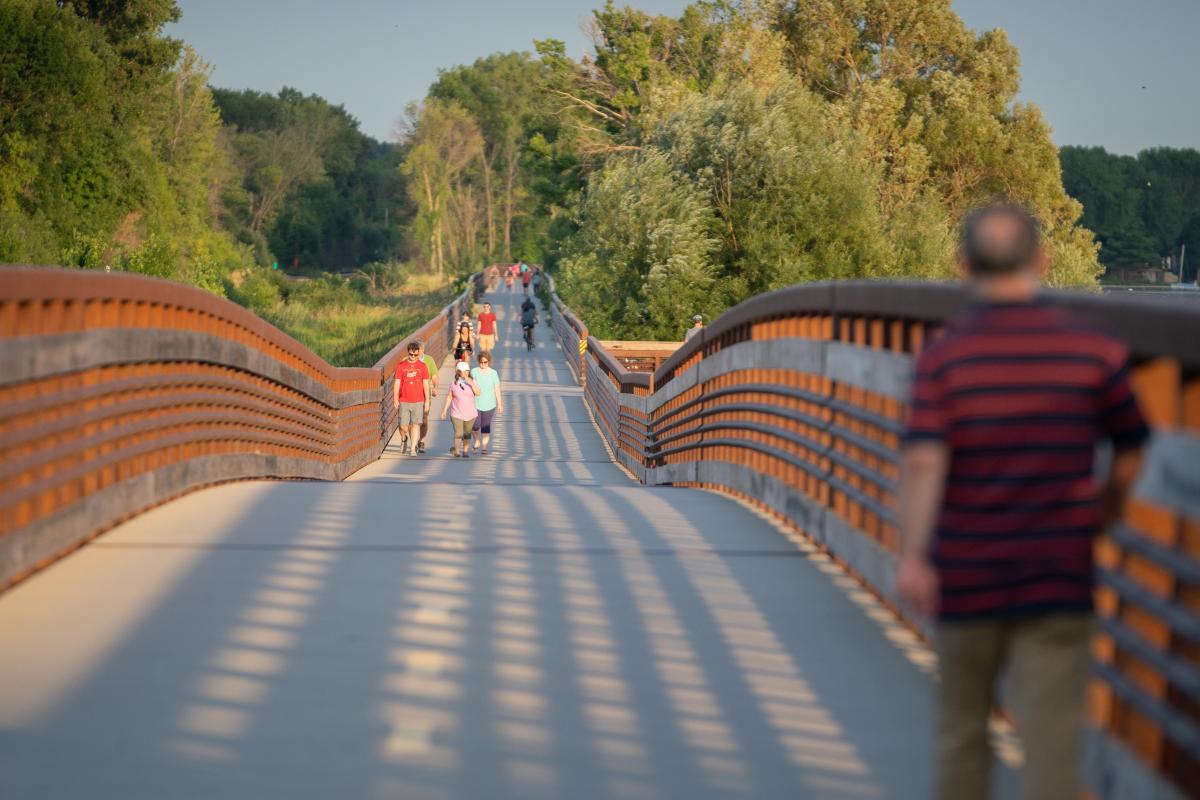 The Lower Yahara River Trail boardwalk bridge alone is worth the trip! It's the longest boardwalk of its kind in North America. Cruise along across Lake Waubesa. Or pause and reflect on a bench as you watch birds and kayakers go by.
If you're looking for some peace and quiet, we suggest sticking to the nature trails in the park.
Where Should I Eat Nearby?
Make it a picnic! Pick up a bite to eat nearby at the Jimmy John's on Monona Drive, Off Broadway Drafthouse or Buck & Honey's Monona.
Is a cold beer calling your name after a day of exploring? Delta Beer Lab is your answer, whether you're taking it to-go or want to enjoy their limited outdoor seating.
Anything Else I Should Know?
If you're planning to make the trek across the boardwalk, please leave your furry friends at home, as dogs are not allowed for safety reasons. And before you go, check the calendar for family-friendly events at Lussier Family Heritage Center. 
Side Notes
Tent camping is not allowed at William G. Lunney Lake Farm County Park for the 2020 season. Reservations are still being accepted for self-contained camping units. Learn how to reserve a spot here.
The boardwalk bridge of the Lower Yahara River Trail is on phase one of a Dane County plan for a non-motorized multi-use trail extending from Madison to Stoughton. Check here for updates on phase two.