Beet burgers. Brunch with a side of corndogs. Short rib tacos. Impossible pot stickers. Rad tuna rolls. Yogurt bowls. Ice cream flights.
Madison's freshman class of restaurants brings fresh flavor inspiration from across the world, while also tugging on our Midwest heart strings. Rarely does a set of restaurants appeal to ~literally~ everyone, but we think these newcomers to the dining scene might actually do so. These seven spots are sure to make many people's lists of best places to eat in Madison, WI.
Sookie's Veggie Burgers
The owners of Sookie's Veggie Burgers are proving that plant-based meals are for everyone. This new fast-casual restaurant on State Street offers a selection of veggie burgers ranging from classics like a standard Impossible burger to saucier options like the Sweet Heat Beet Burger.
This spot is a must-go for those who love plants on their plates and in their homes. The shop has on display more than 100 live plants in addition to beautiful murals and a few appearances (via sticker) of Sookie the dog, the restaurant's namesake.
What we're excited to try:
(Vegan) Fried Chicken Sandwich + Hummus and Pita
Explore the menu here.
East Johnson Family Restaurant
Let's just say this is not the family restaurant you grew up going to. Equal parts diner and culinary playground, East Johnson Family Restaurant in the Tenney-Lapham neighborhood needs to be on your list of brunch spots to try.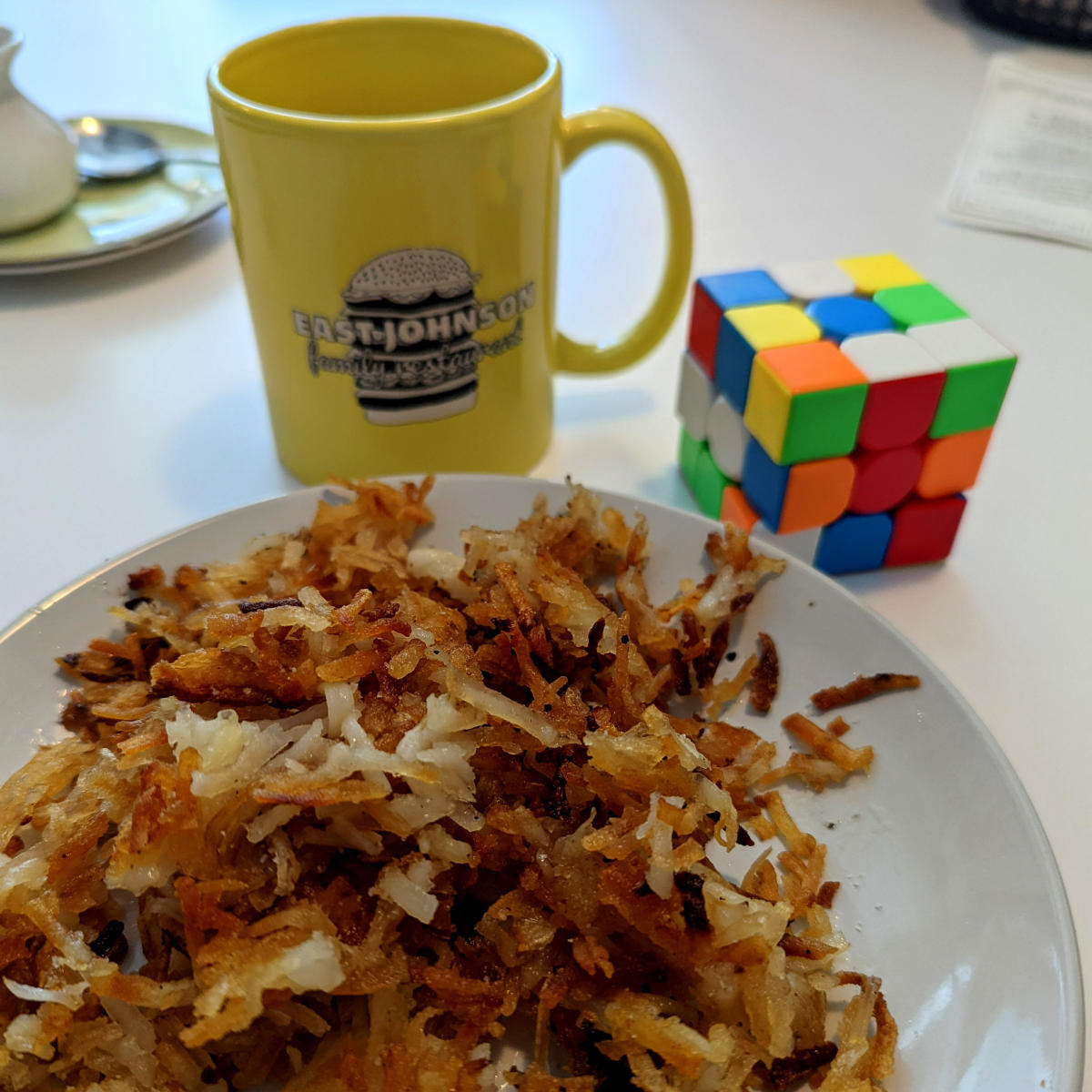 The restaurant is open for dinner Wednesdays through Fridays serving stick-to-your-ribs goodness like the Spam and Egg Sandwich and Chili Cheese Dog. Saturdays and Sundays, however, are for brunchin' with treats like the Red Flannel Hash and Fam Favorite Burger.
For those who imbibe, the cocktail menu is seriously impressive offering all the classics alongside unique in-house creations. And for your entertainment? Rubicks cubes are placed at each table for everyone to try (and likely, loveably fail at).
What we're excited to try:
Green Giant Sandwich + Hashbrowns
Find specials and more here.
Bandit Tacos & Coffee
For all those who have longed to get their espresso and tacos in the same place, we have great news. Bandit Tacos & Coffee located in the historic downtown Madison Train Depot, is a coffee shop and taqueria combo serving up fresh tortillas made in house.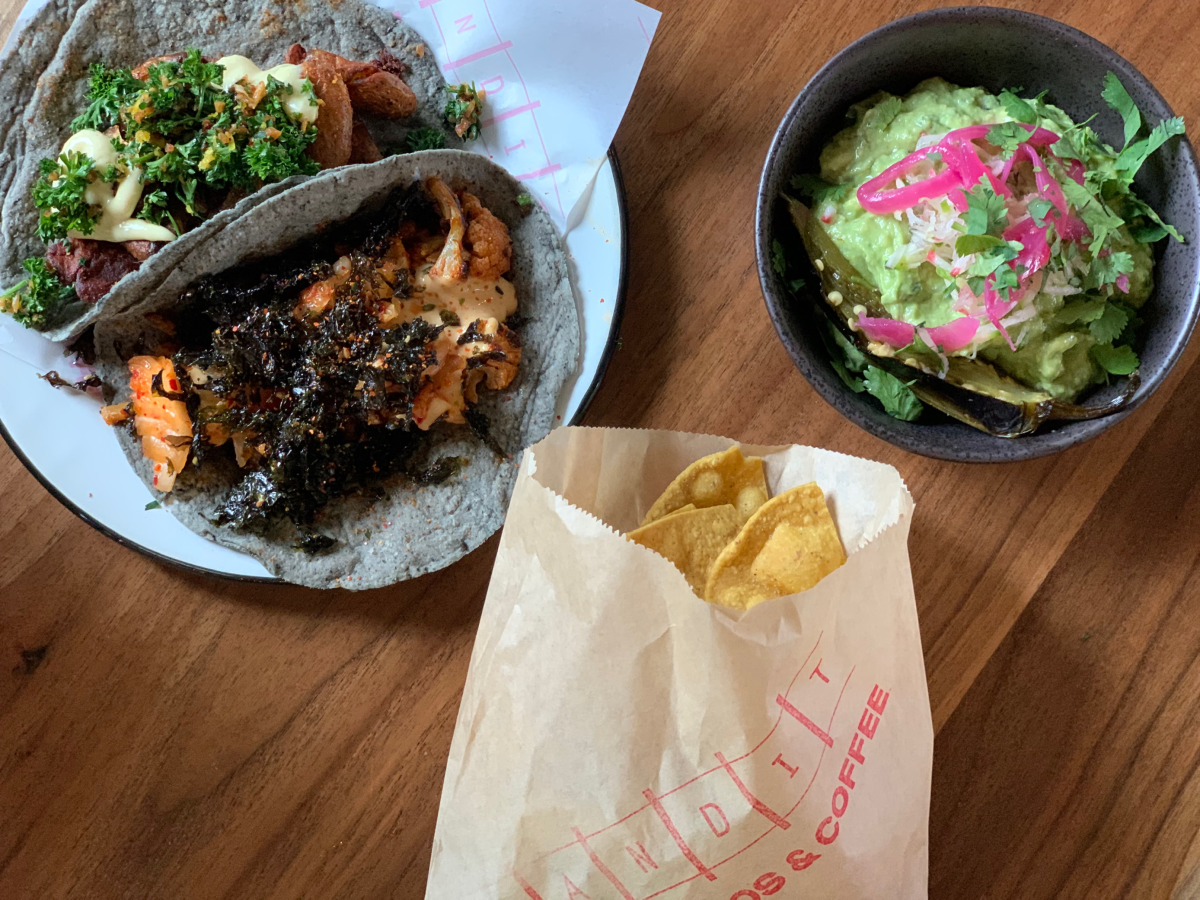 Photo by Hannah Gott
The space will be an essential spot for summer hangs (Door County cherry frozen daquiri in hand) as the space transforms into an indoor-outdoor hybrid thanks to large opening windows connecting the indoor dining space and outdoor patio. We think a round of churros and affogato makes for the perfect ending to a night spent at Concerts on the Square.
What we're excited to try:
Patatas Bravas Taco + Chips & Guac + Dirty Horchata
Discover your favorite menu items here.
Little Palace
Downtown's newest Chinese restaurant is serving up classics loved by the masses like General Tso's chicken and Moo Shu pork alongside combinations you might not have seen in other spots. Do you want the delicious flavor of sesame sauce on pieces of eggplant? Or how about sweet and sour sauce on cauliflower? That's possible at Little Palace.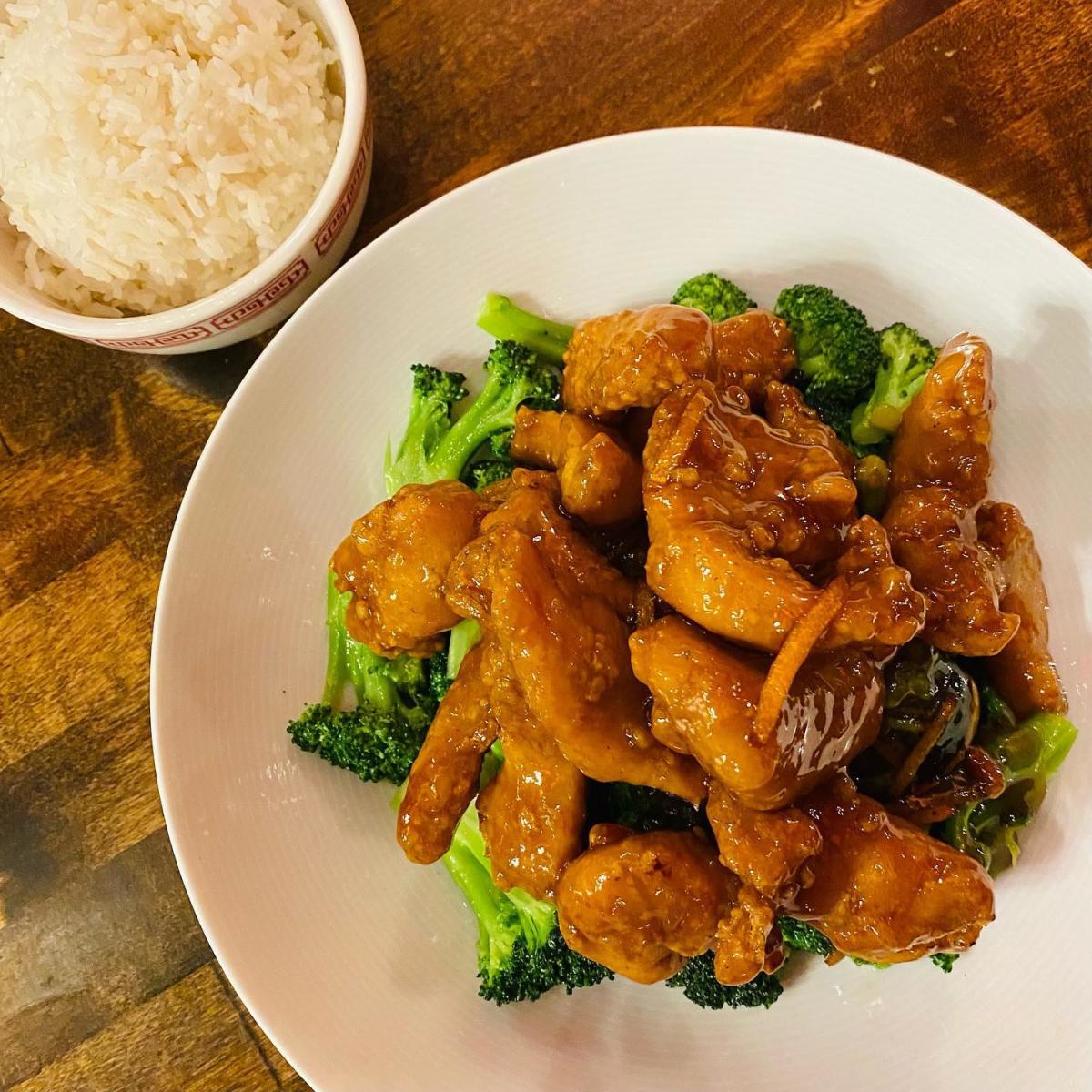 Photo by Little Palace
Perhaps one of the most exciting additions to this King Street restaurant is the extensive non-alcoholic beverage list. The whole squad can enjoy drinks with fun, fruity flavors like the Guava Kombucha Chiller or Passion Punch. If you are looking for an extra kick, alcoholic cocktails like the Singapore Sling or Phoenix Flame are also sure to please.
What we are excited to try:
House Special Egg Roll + Mongolian Tofu + Lychee Lemonade
Make your dinner plans here.
Jacknife
Why wait for sushi when you can get it fast, fresh and with flavor combinations you've never seen before? Jacknife brings it all as a fast-casual sushi restaurant on East Washington Avenue perfect for meeting up with friends or grabbing a quick bite in between your morning bike ride and afternoon visit to the Capitol Square.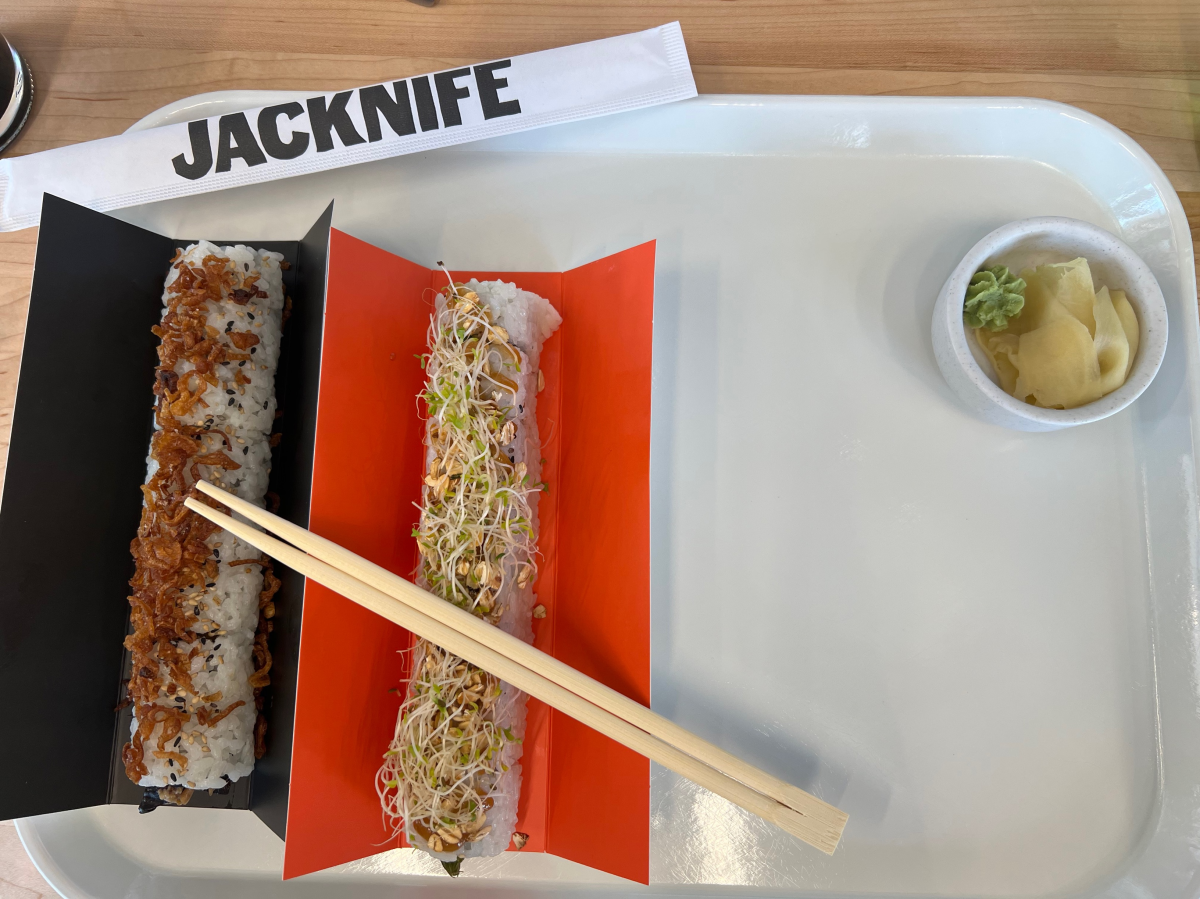 Photo by Hannah Gott
The playful dining area (featuring sushi puns on the walls that make us LOL) matches the bright flavors on the menu. It's hard not to smile when ordering a Spice Spice Baby roll, or when you see the size of the seriously tasty Vegan Bowls.
What we're excited to try:
Black Velvet roll + Steamed Shrimp Dumplings
Scout out your next lunch spot here.
Mercies Coffee
Love and coffee, isn't that all the world needs? Mercies Coffee on the east side is serving up just that. With a goal of ending human trafficking in mind, this new coffee shop is serving breakfast sandwiches on garlic cheddar biscuits and Berry Good smoothies while partnering with organizations across the state to aid survivors.
Mercies is a cozy spot to enjoy breakfast, lunch or an afternoon pick-me-up. The beverage flavor list stands out as a mix of classic and original flavors like brown sugar nutmeg to add to your much-needed cold brew.
What we're excited to try:
Sunrise Breakfast Sandwich + Midnight Snack Smoothie
Make your next breakfast date here.
Ice Cream Social
Is there any better feeling than rewarding yourself a ~little treat~ that also helps further social justice causes? The answer: no, there's not. Ice Cream Social is a new ice cream shop serving up the unique dopamine rush that comes when you combine sugar and good deeds.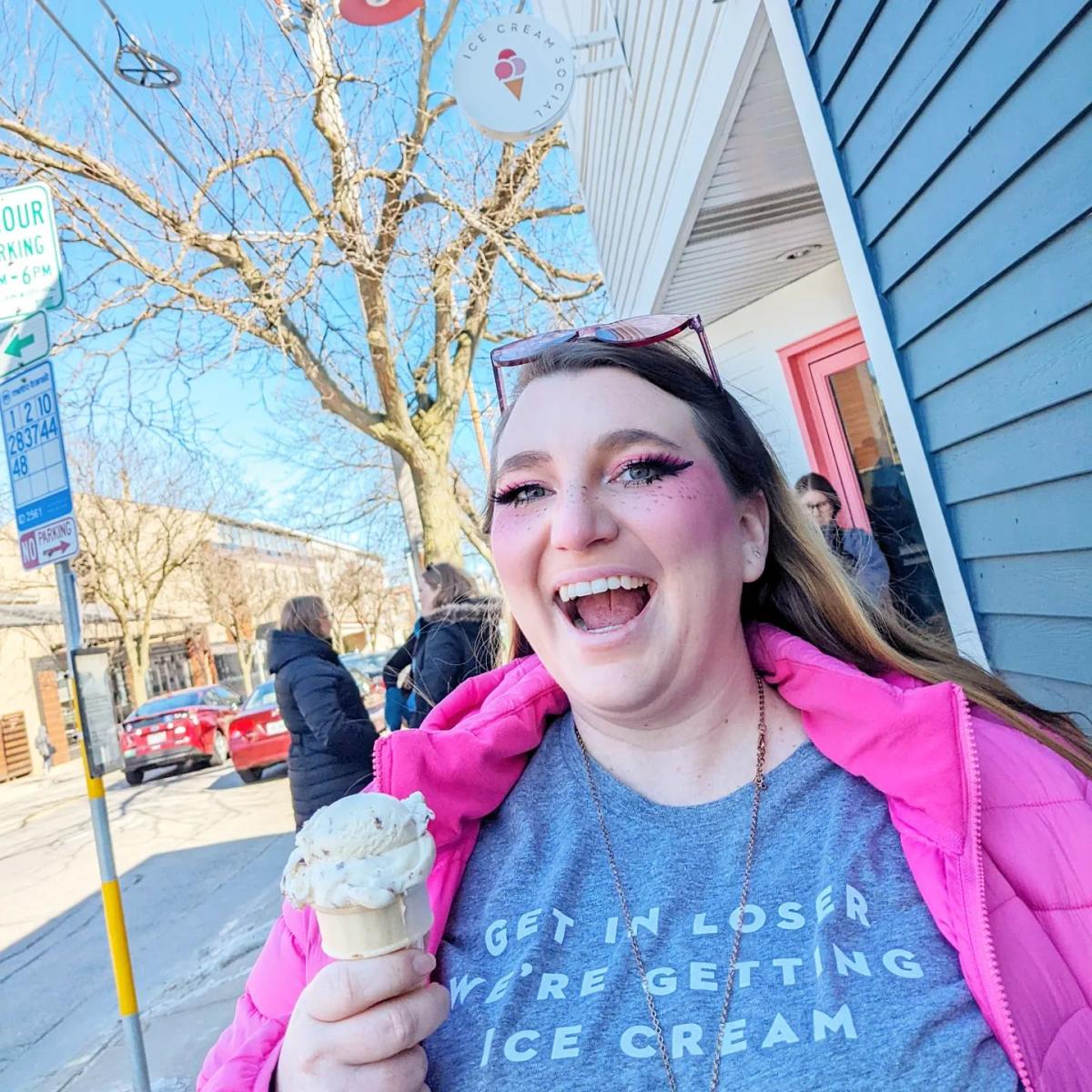 Photo by @the_tacky_tourist
Open Friday-Sunday just north of downtown on University Avenue, Ice Cream Social serves handmade ice cream with one-of-a-kind rotating flavors like Oh Doughn't Cha Know and Movie Theater Trash Can. For those who can never settle on just one flavor, ice cream flights are available with your choice of three flavors.
A portion of all proceeds are donated to local organizations advocating for social and racial equity, making your little treat just that much sweeter.
What we're excited to try:
A Song of Fire and Ice (featuring locally-made Nutkrack Firecracker candied pecans)
Treat yourself here.
Ready to take your tastebuds on a ride? Sprinkle these spots into your Madison itinerary.