Do you love brunch? One of my favorite reasons why I love living in Madison is for the food scene, especially brunch. Even after living here 10 years, I still haven't been to all of the restaurants our city has to offer. For me, brunch is not only a midday meal where you can wake up later and enjoy breakfast foods. It's an entire experience. It centers around good food, drinks and gathering with the ones you love at the perfect time of day.
So as someone who considers brunch his favorite hobby, here are my top brunch recommendations for your time in Madison.
Please note at this time due to COVID-19 restrictions, the hours and seating availability of restaurants may change. 
GREAT FOR DATES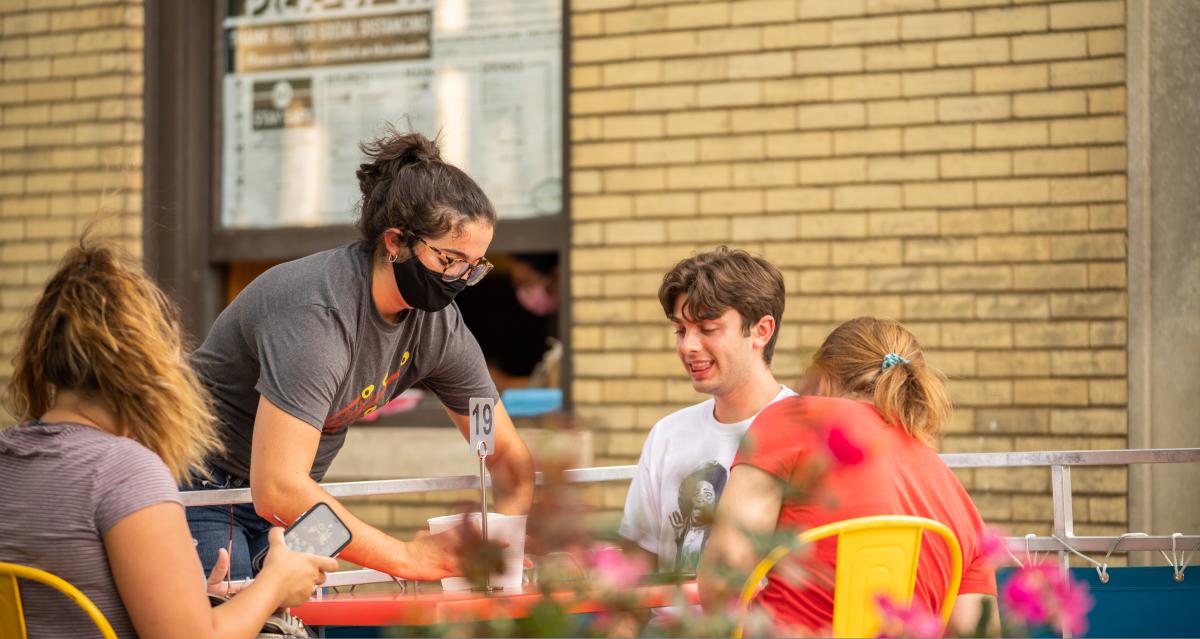 Photo by Focal Flame Photography
Willy Street's beautiful French cafe feels so, with their white stone walls and homestead decor. I love settling in and enjoying the company of my date. Every mouthful takes me back to Paris and like the City of Lights, it ignites romance. La Kitchenette's intimate seating offers sublime spots to have conversation and the food will not disappoint. 
What to Order: Crepes, Chicken bacon Doria, Lavender Crème Brûlée, Coffee, Tea or Champagne
For a brunch that's fun and more lively, head to Canteen. This is my go-to spot for delicious Mexican inspired brunch and great margaritas. Its vibrant colors and intimate space make for a unique date experience. And their food will secure a smile of anyone facing you across the table. Pro tip: The downtown location makes this a great spot to hang out after visiting the Saturday farmers' market. 
What to Order: Mexican Street Corn, Duritos, Tacos by the Twos, Breakfast Burrito Bowl, Mezcal Margarita or Spicy Margarita, and Agua Fresca or Horchata
FOR A GROUP OF FRIENDS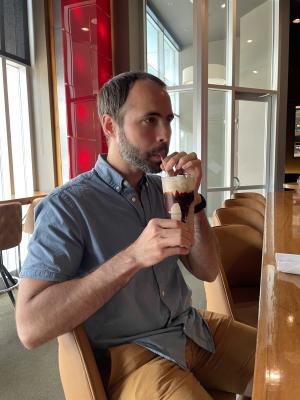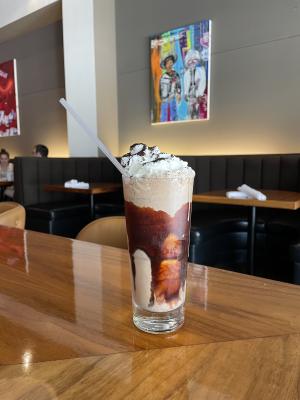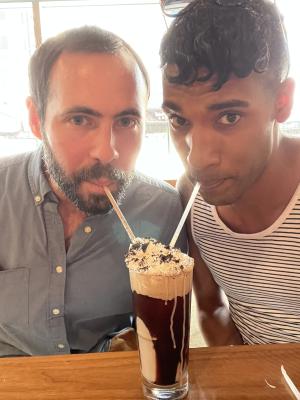 Madison's is one of downtown's premier night hubs on the weekends, but people rarely know it offers a fantastic brunch as well. Whether inside or out on their patio in summer, this is typically my go to spot for a casual Sunday brunch with close friends if I'm looking to celebrate the weekend. They've got all the quintessential brunch foods, plus fun cocktails at a great value. 
What to Order: Challah French Toast, Avocado Toast, Bellini or Irish Coffee
If you love breakfast sandwiches and mimosas, you belong at DLUX! This trendy spot is known for their delicious burgers (which I also recommend trying during the evening hours) and has my favorite breakfast sandwiches. Add in their location with Capitol patio views, and deals on mimosas, this should be on your list for a classic Sunday Funday.
What to Order: Fried Chicken Brunchwich, Maple Sausage Brunchwich, Mimosa 
Brunch Club is an energized and fun take on robot world meets East Coast diner. It has great energy, bright space and an entire menu that is 'out of this world' delicious. It is also located downtown near State Street and is attached to Hampton Inn and Suites Downtown, which is an easy choice for visitors. It's also a great spot for college friends to meet up. My words of advice: this place fills up fast, so get there before the rush around 9-10 a.m.!
What to Order: The Hangover, Vegan Breakfast Burrito, Frozen Screwdriver or Brunch Club Greyhound 
FAMILY FRIENDLY BRUNCHING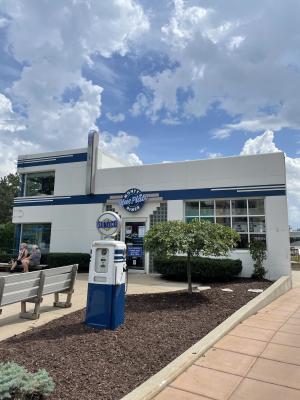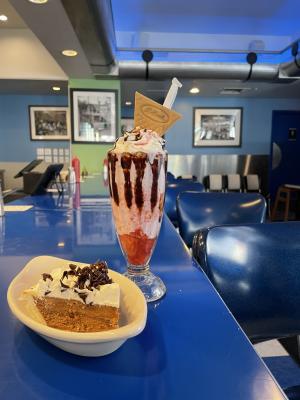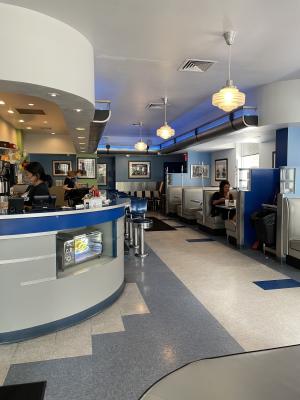 Monty's is a staple to Madison's east side and I love the nostalgic and classic feel of a 1950's diner. This brings the perfect atmosphere both parents and children can enjoy. It is quite family friendly and has an extensive kids menu. Also on the menu: plenty of vegan and gluten free options, and a dozen delectable pies and shakes. 
What to Order: Eggs Florentine, Tofu Scramble, Mickey Pancake, Bloody Monty and of course, a Milkshake 
With large spaces and multiple levels, the Great Dane makes for a great space for big groups and family gatherings. And, it's one of my go-to Madison favorites that does well with kids and family get-togethers. I love the brunch buffet offered at the Fitchburg and Hilldale locations, their menus are full of options, and their service is fast.
What to Order: Brunch Buffet and a Great Dane beer of your choice 
SPECIAL OCCASIONS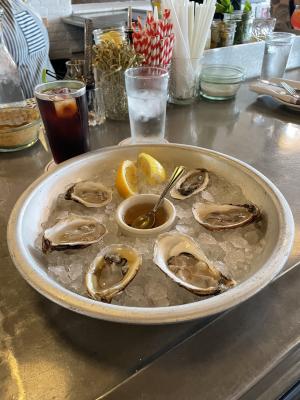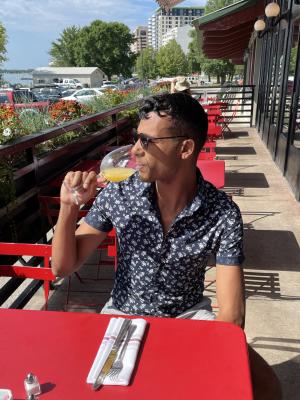 Originally a tobacco/icehouse on Machinery Row, it's high wooden ceilings and elegant rustic charm offer the feel of a French Riviera cafe, except overlooking our beautiful Lake Monona. Whenever I am looking to impress, whether it's new guests in town, a special event with friends or even a date with my fiancé, I always choose Sardine – my favorite brunch location in town. The food is divine and often locally-sourced and styled after French/Belgian cuisine. And the beverages are superb, too. Start with oysters and work your way through the menu.
What to Order: baked Creamed Eggs, Croque Madame, Moule Frites, Espresso, French Soda (N/A), Hurrican Sardine or Sparkling Sorbet
The Merchant is also a great option when it comes to celebrating in style with an exquisite meal. This stylish spot styled in industrial chic, is a fabulous place to take out colleagues, friends or loved ones to celebrate a special event either for dinner or brunch. I often choose this place to celebrate birthdays amongst my friends and they love it. Cheese curds for breakfast, you bet! 
What to Order: Old Fashioned French Toast, Merchant Brunch Burger, Merchant Mimosa or the Blush Spritz
Note: Merchant is closed for renovation through 2021. 
LOWKEY BRUNCH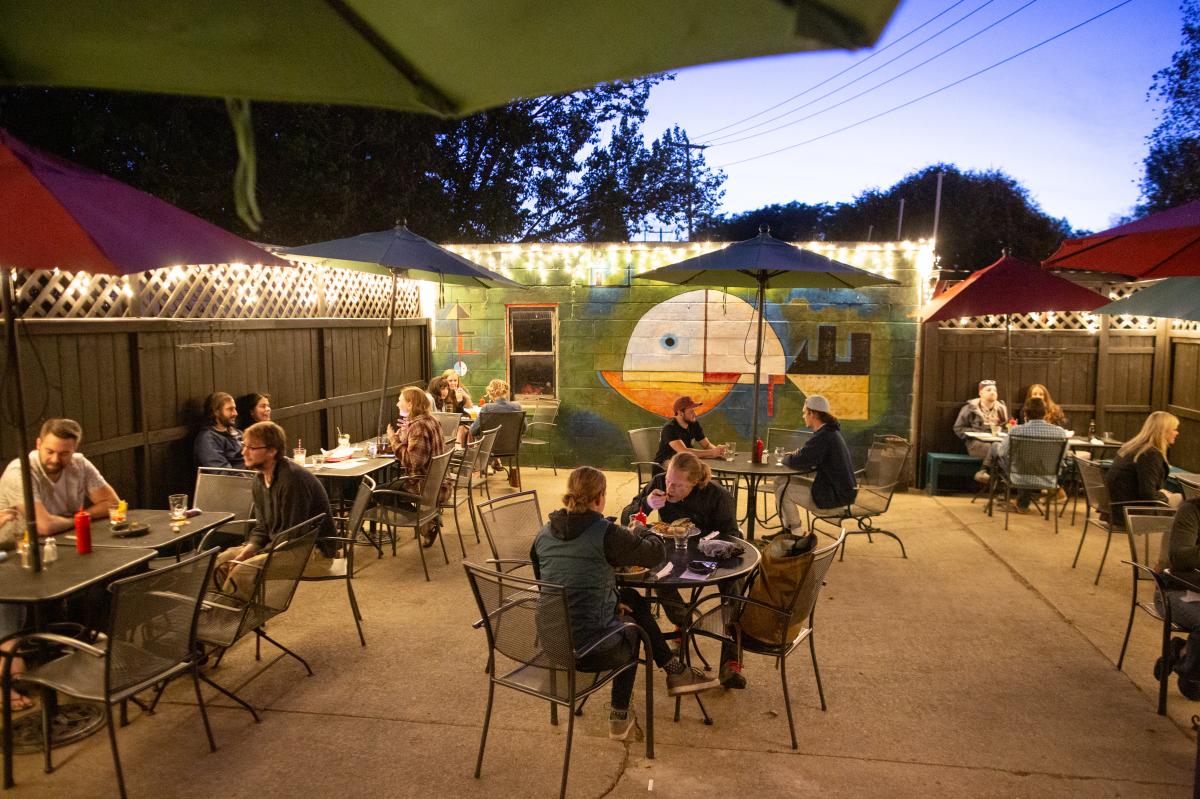 Photo by Sharon Vanorny
This local Willy street classic with eclectic 1950-70s chic style, is inside an actual home turned restaurant. It offers a cozy place to meet friends after a fun weekend out. I often gather here before a day out biking, or with the fiancé for a non-stressful brunch. Relaxed is the key word here, so don't feel you have to get dolled up. My fiance LOVES their Bloody Mary and with all of their house fixings even I can see why! The food, just like the aesthetic, is homemade and feels like a family member is cooking just for you. A definite must go!
What to Order: Scramble of the Day and a Mickey's Bloody Mary 
Sourdough is well-renowned in Madiosn and known for their excellent brunch options, in addition to their delicious bread. It's uniquely Madison with locally sourced ingredients and friendly smiles that remind you of how nice the residents are here. In fact, some of my most interesting and fun conversations happen here while talking to strangers in line. This is a great place to also go solo and have a nice lowkey brunch while reading a book. Their pastry case is filled with fresh and delicious bakery, but their Eggs Benedict is not to be overlooked. 
What to Order: Quiche, Classic Breakfast, Pastries and any of their coffees or teas. 
For more food and drink ideas, browse our Restaurants.