It's the little things in life. Tiny houses. Miniature golf. Mini Memorial Union Terrace chairs. You read that right. Madison, Wisconsin's favorite colorful summer seats are available in pocket-sized perfection. Pick one up at Memorial Union in the Badger Market (or on their website – look for the "mini furniture" tab) for just $15. Bonus points if you collect all 4 colors: orange, yellow, green and red.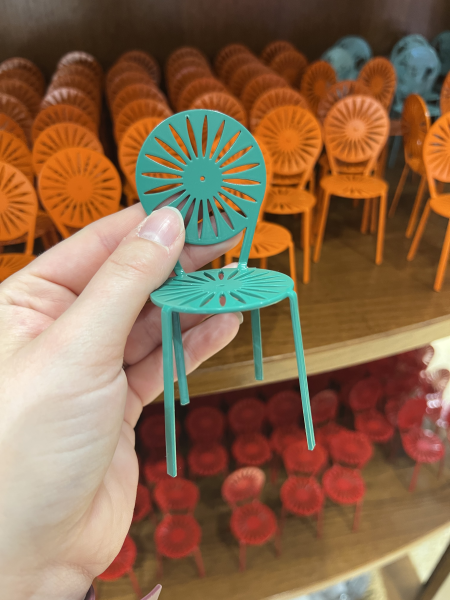 These little bursts of happiness stand just 4" tall, but the possibilities are endless. Some of our favorite ways to display include:
As ornaments on your tree this winter
Include them in a housewarming or graduation gift
Adorning your desk or shelves
Landscaping to your very own fairy garden (fairies need a place to sit, too)
A topper for your wedding or birthday cake
Let them shine as small succulent stands (pick up your newest plant baby at Wildewood)
Group your bookshelf sections together with mini chair bookends
Display your favorite jewelry (we love using the mini chairs as ring stands)
No matter how you incorporate these mini Madison icons into your life, they're sure to leave you smiling and craving a bucket o' Terrace beer, sunsets over the lake and the sweet sounds of live music.  
If having your own little Terrace chair just isn't enough, snag an equally adorable tiny Terrace table. The combo is sure to inspire even more ways to show off summer in Madison year round.