There are some things that just go together for a perfect summer in Madison. A cold bottle of Capital Brewery's "Super Club" beer and a hot afternoon. Beautiful flowers and Olbrich Botanical Gardens. Sunsets and Picnic Point. And…biking and ice cream!
Madison has no shortage of bike paths (ranked second most bike-friendly city in the country for a reason, after all), and since we're in the Dairy State, ice cream abounds as well. When you head out for a balmy bike ride, you'll be delighted to know that you and your family can also stop at a local ice cream shop.
The Howard M. Temin Lakeshore Path + Daily Scoop
In UW-Madison's Lakeshore Nature Preserve, the biking trail — otherwise known as the Howard M. Temin Lakeshore Path that extends from the end of Park Street to the base of Picnic Point — offers unbeatable Lake Mendota views for 1.6 miles. But, the cherry on top is a stop at the Memorial Union's Daily Scoop, where you can either start or end your adventure. Savor flavors made right on campus at Babcock Hall. Don't miss the Cookie Dough and Orange Custard Chocolate Chip varieties.
Capital City State Trail + The Atwood Scoop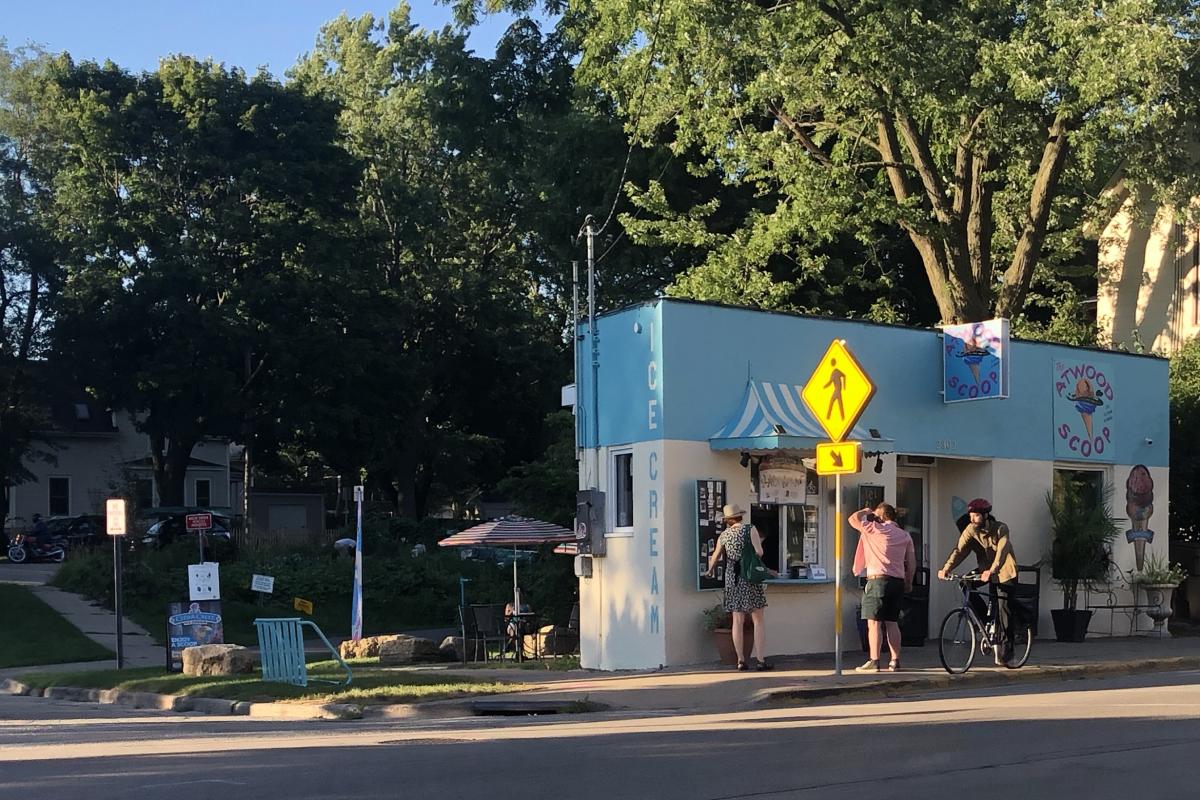 The Capital City State Trail is one of our eastside biking gems, stretching 17 miles and paved the whole way. After admiring the lakeside sights and taking in the Monona Terrace, head to the Atwood neighborhood for a tasty treat. The Atwood Scoop, located next to the trail, offers flavors like Unicorn, a concoction of fruit sherbet and colorful candy, and Tropical Storm, a masterpiece in coconut, almonds and chocolate.
Military Ridge State Trail + Icki Sticki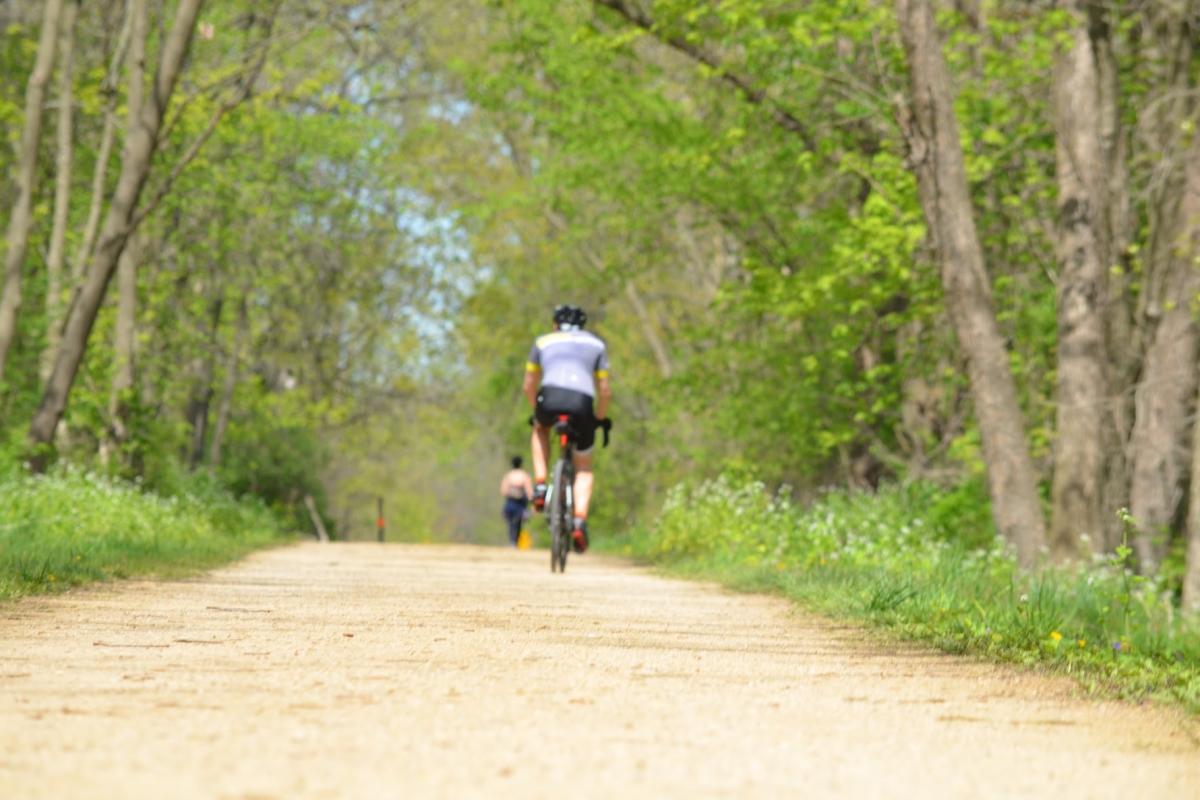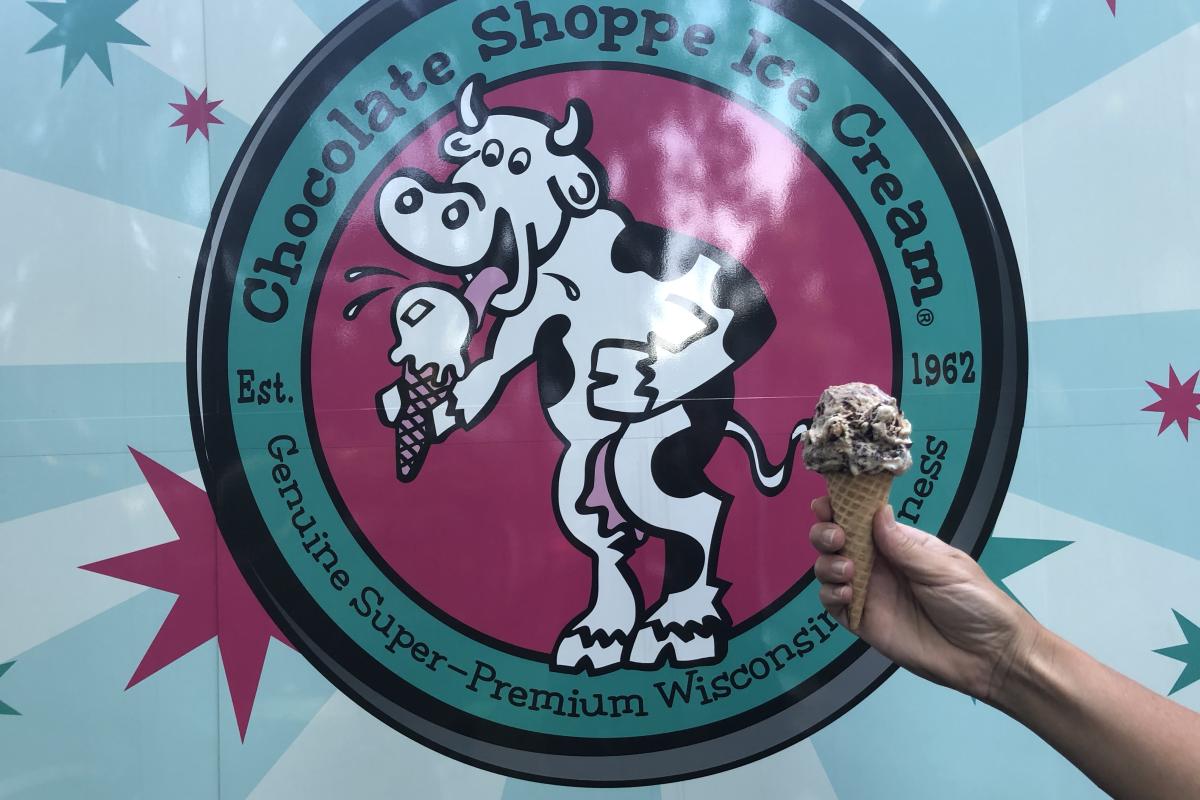 Right down the street from the Verona corridor of the 40-mile Military Ridge State Trail, you'll discover a piece of Hawaii right here in Wisconsin. Icki Sticki is a dream come true for shave ice fans (30 delicious flavors!), which is served alongside Madison's Chocolate Shoppe Ice Cream.
Lake Monona Bike Loop + Monona Bait and Ice Cream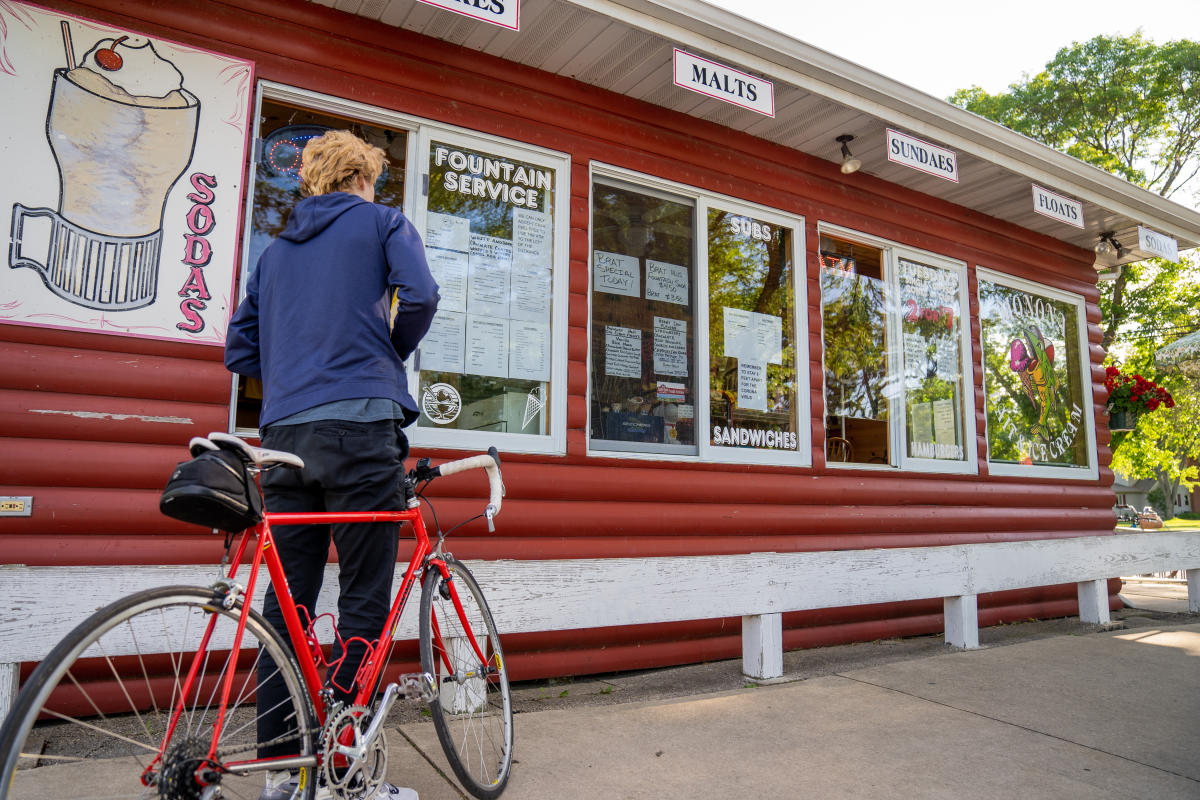 If you want to see all that our Lake Monona shore has to offer, look no further than the 13-mile Lake Monona Bike Loop. Along the way, you'll need to make a stop at the famous Monona Bait & Ice Cream. With its charming, bygone feel, you and your family can brake for dishes or cones and cool off from your bike ride.
UW Arboretum + Miko Poke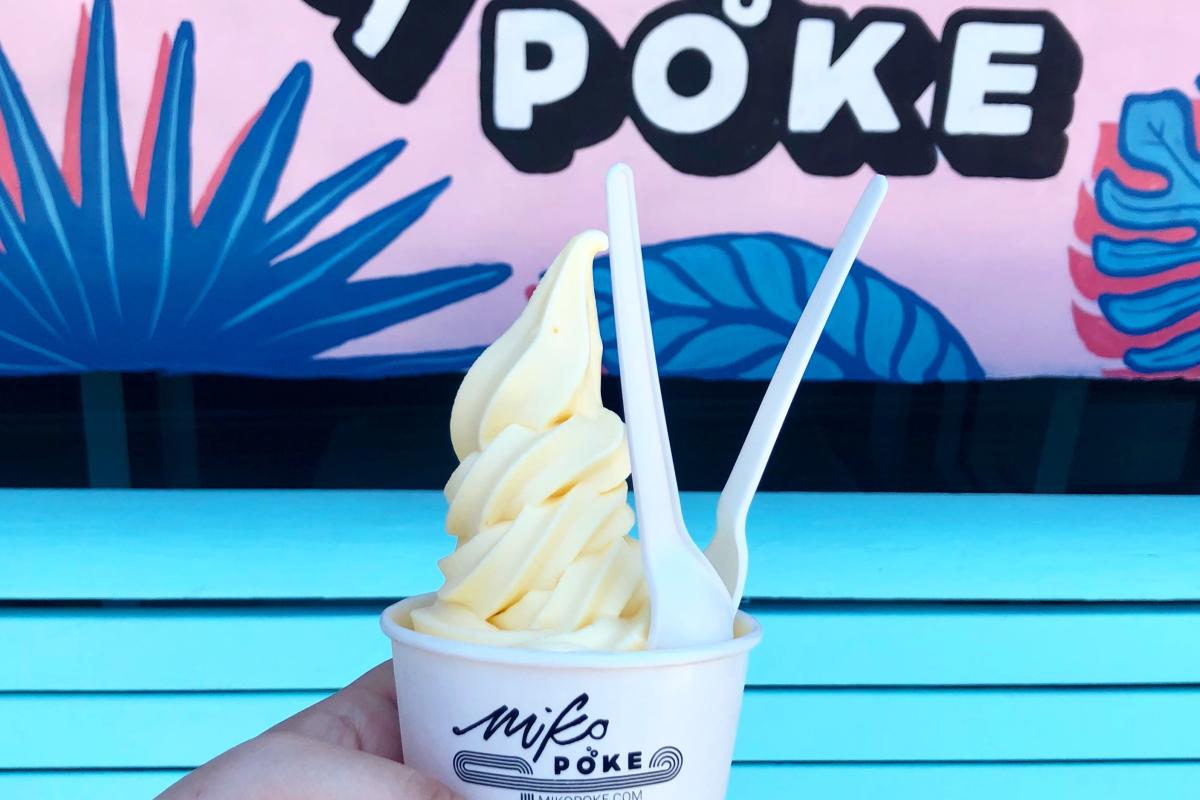 It's hard to believe that just down the street from our beloved 1,200-acre UW-Madison Arboretum, there's a dessert that perhaps you didn't know you could find here in the Midwest. At Miko Poke, located on Monroe Street, you'll find Dole Whip — yes, that Dole Whip. The one you've enjoyed in the Happiest Place on Earth. With its fresh, pineapple deliciousness, the dairy-free soft serve will give you just the boost you need as you continue your Arboretum ride.
Still hungry? Find picnic fare and delicious to-go dining options here.