Although Madison is a wonderland of amazing outdoor activities, it also has just as many fun indoor diversions, something that especially comes in handy during the chilly months. Whether you're looking for a unique date destination, a place to go with pals or a family-friendly locale, you're in luck here in Madison.
Since indoor activities need to be accompanied with extra caution during the pandemic, you can rest assured knowing that each of the following locations require masks and social distancing.
You're sure to enjoy these six activities, no matter who you're sharing them with.
Olbrich Botanical Gardens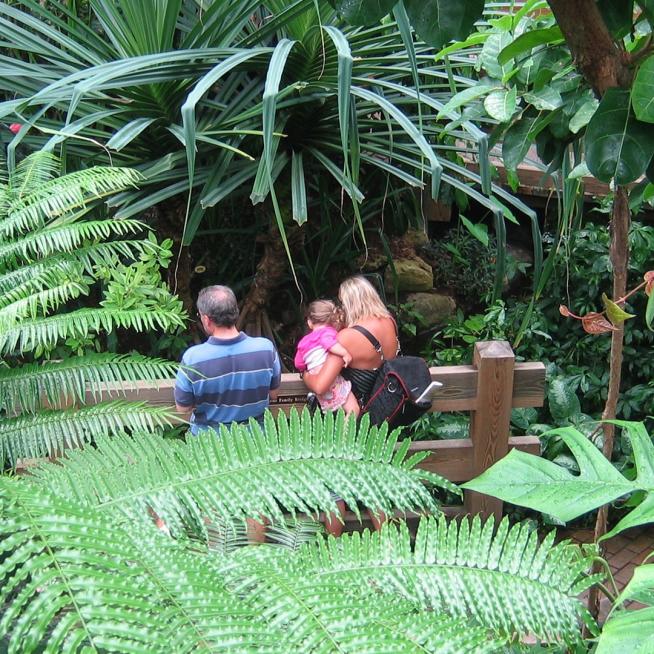 Photo by Kai Skadahl
Even though Olbrich Botanical Gardens boasts 16 impressive acres of foliage and flowers that can't be missed, you also need to stop by its Bolz Conservatory. This beautiful glass pyramid houses an entire tropical paradise, including a 20-foot-high waterfall, a collection of over 650 plants and plenty of fauna as well, like bright-yellow canaries and Japanese koi. If you're longing for an island getaway, you can absolutely get your fix here, where it's always a balmy 65 to 95 degrees.
Olbrich Botanical Gardens is only a short drive away from some of the best restaurants in town. Found on Williamson Street and Atwood Avenue, have lunch at local mainstays A Pig in a Fur Coat, Tex Tubb's Taco Palace or Monty's Blue Plate Diner.
Cave of the Mounds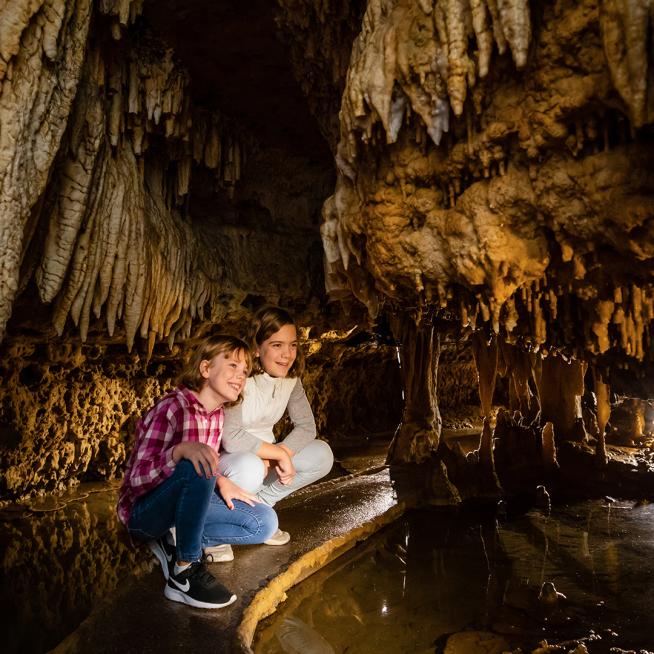 Photo by Travel Wisconsin
Visit a place in Blue Mounds that was here long before the State Capitol Building. Cave of the Mounds really is a gem, no pun intended, where you'll discover a stunning array of crystal formations in a grand limestone cave. Also, be sure to visit the Rock and Gift Shop and take part in some fossil and gemstone mining of your own.
Tickets are available online or in-person, with tours happening hourly on weekdays, and more frequently on weekends. 
Cave of the Mounds is a hop, skip and a jump away from Mount Horeb, where you'll find a restaurant that's sure to warm you up after your outing. The Grumpy Troll is a tribute to the area's Norwegian heritage and is famed for its handcrafted microbrews, beer cheese soup and burgers.
Vitense Golfland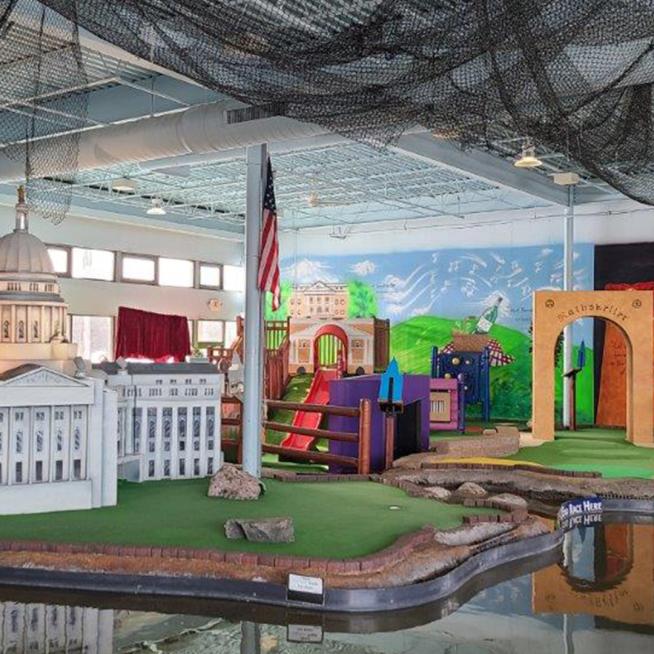 You can't miss Vitense Golfland from the Beltline highway because it's brimming with fun, outdoor mini golf features, like the red-striped lighthouse and towering rooster. But it's also just as fun inside with its 18-hole indoor mini golf course (you can reserve a tee time online), arcade and 16 "golf suites," where you can watch the game and sip a beer while you practice in a heated, covered range. Book a suite ahead of your visit on the website.
Luckily, Vitense Golfland has an amazing grill right on site so you won't have to interrupt your game to go find grub. Here, enjoy beer-battered cheese curds, nachos and soft pretzels.
Chazen Museum of Art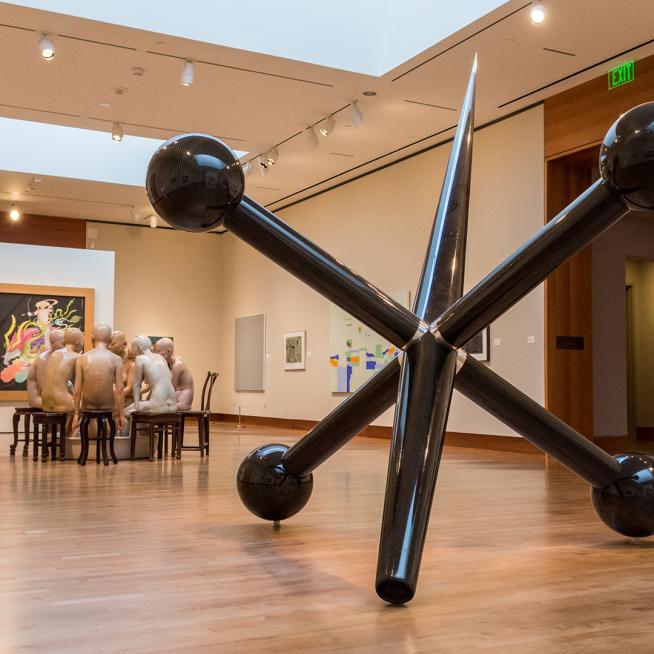 Photo by Focal Flame Photography
Admission is always free to the Chazen Museum of Art, located on the UW-Madison campus. There are an astounding 23,000 works of art in Chazen's collection that have been amassed since 1885. Several historical periods are represented here, such as European paintings dating all the way back to the 14th century, ancient sculptures from Egypt and beyond and striking photos from the 20th century.
The art museum is within walking distance of UW-Madison's Memorial Union. Admire lakeside views and savor a meal at one of the many indoor eateries, like the storied Der Rathskeller or the sweet Daily Scoop.
Boulders Climbing Gym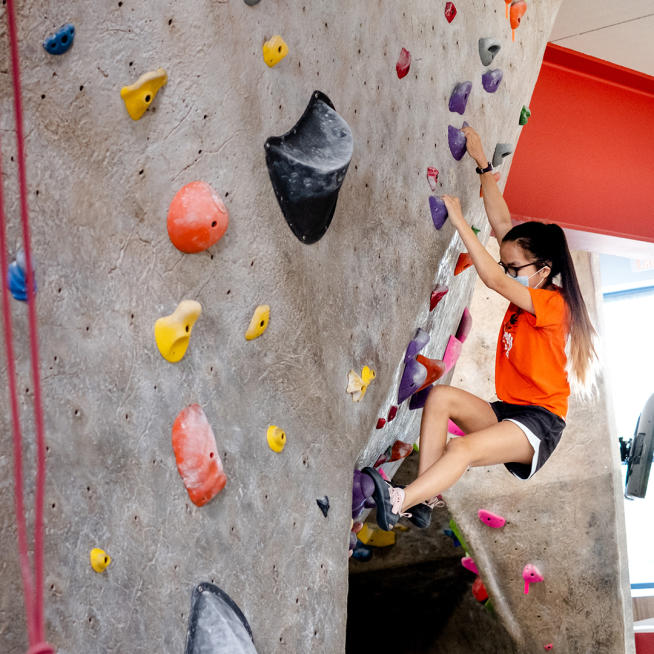 If you prefer activities of the heart-pumping variety, look no further than Boulders Climbing Gym. With two locations (downtown and the east side), you can reserve your spot on the website and get your climb on. At the downtown location, there are 8,000 square feet of bouldering walls ⁠— which you climb without a rope. It's a great form of exercise that's fun as a date or a family outing.
The downtown Boulders Climbing Gym location, just off the Capitol Square, is situated near countless restaurants. You're sure to work up an appetite after climbing for fare at DLUX or Canteen, just to name a few.
Escape This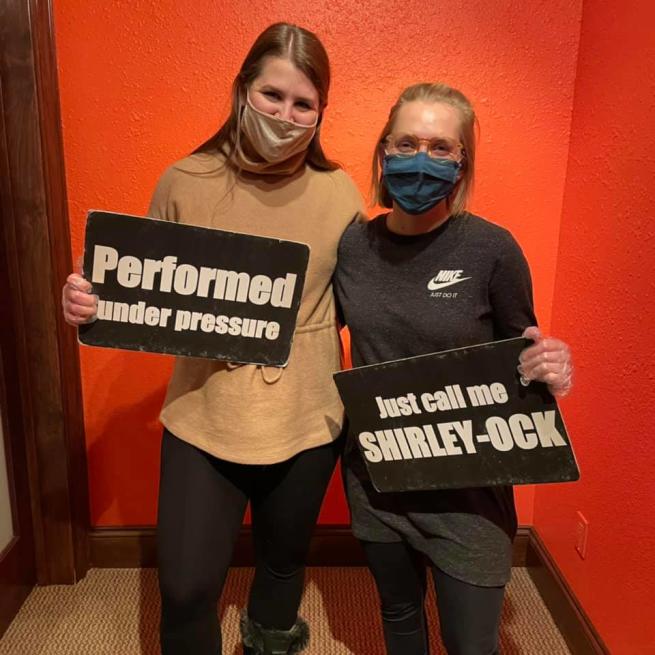 You have 60 minutes to work with your team and escape your room via clues, puzzles and codes. Sounds simple enough. Or is it? Your teamwork and smarts will be challenged at Escape This in these quirky, themed rooms, ranging from Sherlocked to Lost Friday Night.
All games must be booked in advance online.
Make it an overnight adventure
Find hotels and accommodations, and in February, save when you book a Madison Minication for a getaway to Madison.