Even though Madison was once known by Native Americans as the "land of the four lakes," we like to think it's the land of trees, too — and lots of them. Our fair city offers an astounding 270+ parks, and that's not counting natural areas, preserves and tree-lined streets.
The reds, oranges and yellows of fall transform Madison into a kaleidoscope of hues all season long, and we love every minute of it.
Whether you're a local who adores everything about fall or a visitor who wants to see Madison at its autumnal best, look no further than these fall color destinations that can be seen on foot or by bike, boat or car.
Walk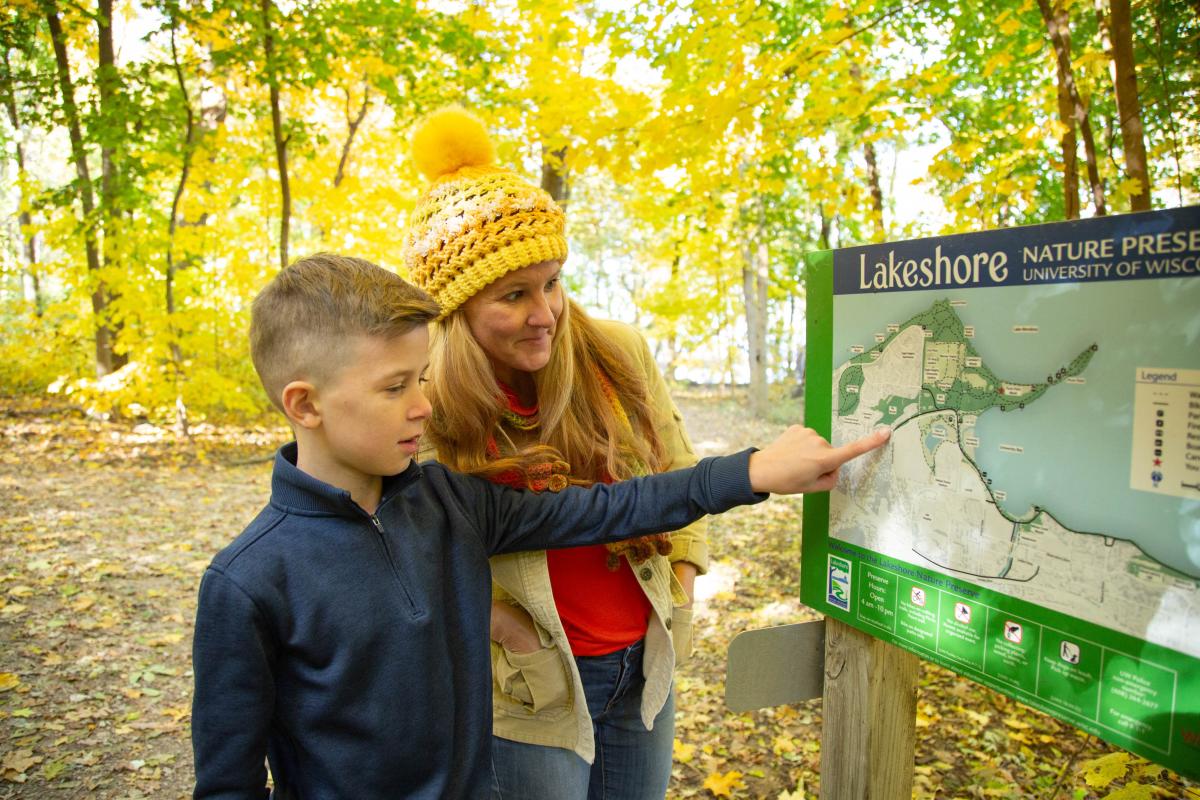 If you'd like to slow it way down and take the scenic route this fall, there are tons of areas where you can hoof it to see fall colors. The UW-Madison campus offers its famed Picnic Point and accompanying Lakeshore Preserve. The Picnic Point hike is one mile, but you can tack on more miles by meandering through the Lakeshore Preserve or ambling around campus. Whatever distance you choose, the trees will be dressed in their fall finest.
With its 550 acres, Middleton's Pheasant Branch Conservancy is simply brimming with trees. Dotted with elms, oaks and willows, this natural wonderland is ideal for walkers and bikers alike. You'll find eateries nearby as well, like 1847 at the Stamm House and Longtable Beer Cafe, both of which have outdoor seating.
If there's anything more beautiful than fall leaves, it might be fall leaves paired with a sunset. For this stunning combo, plan a visit to Tenney Park, where its waterways and bridges come together with sunset-drenched leaves to create a scene right out of a watercolor painting.
For golden fields, rolling hills and day hiking filled with fall colors, look to Elver Park, an area that provides disc golf alongside beautiful views.
Bike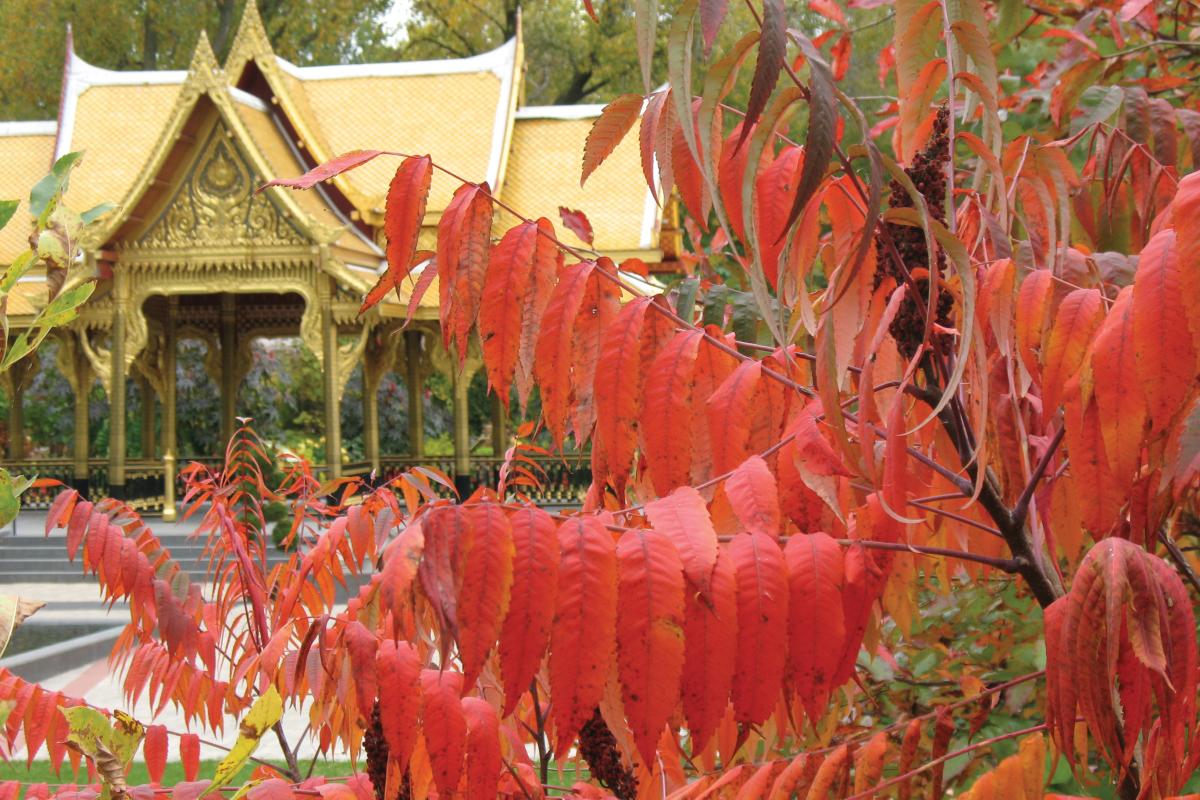 There's something about crisp air and fall colors whizzing by that makes biking a perfect fall activity.
The well-known 13-mile Lake Monona Bike Loop will spotlight a mix of fall hues and lakeside vistas, otherwise known as flawless biking scenery. You can always stop at Olbrich Botanical Gardens along the way, too, to see their trees and blooms putting on a fall show. Or, brake for a pint at The Biergarten at Olbrich Park.
If you'd like to trek over to Fitchburg with your bike in tow, you'll see plenty of fall colors along three routes: the 18.5-mile Paoli Loop, the 10-mile Cannonball/Arboretum Loop and the 1-mile McKee Farms Park Loop.
Lastly, the Military Ridge State Trail is as tree-lined as they come. Featuring 40 miles of mostly tree-covered trail, you'll also spot prairies and wetlands as you go. Be sure to make a stop during the Verona portion of the trail — coffee drinks abound at the nearby Icki Sticki and The Sow's Ear.
Boat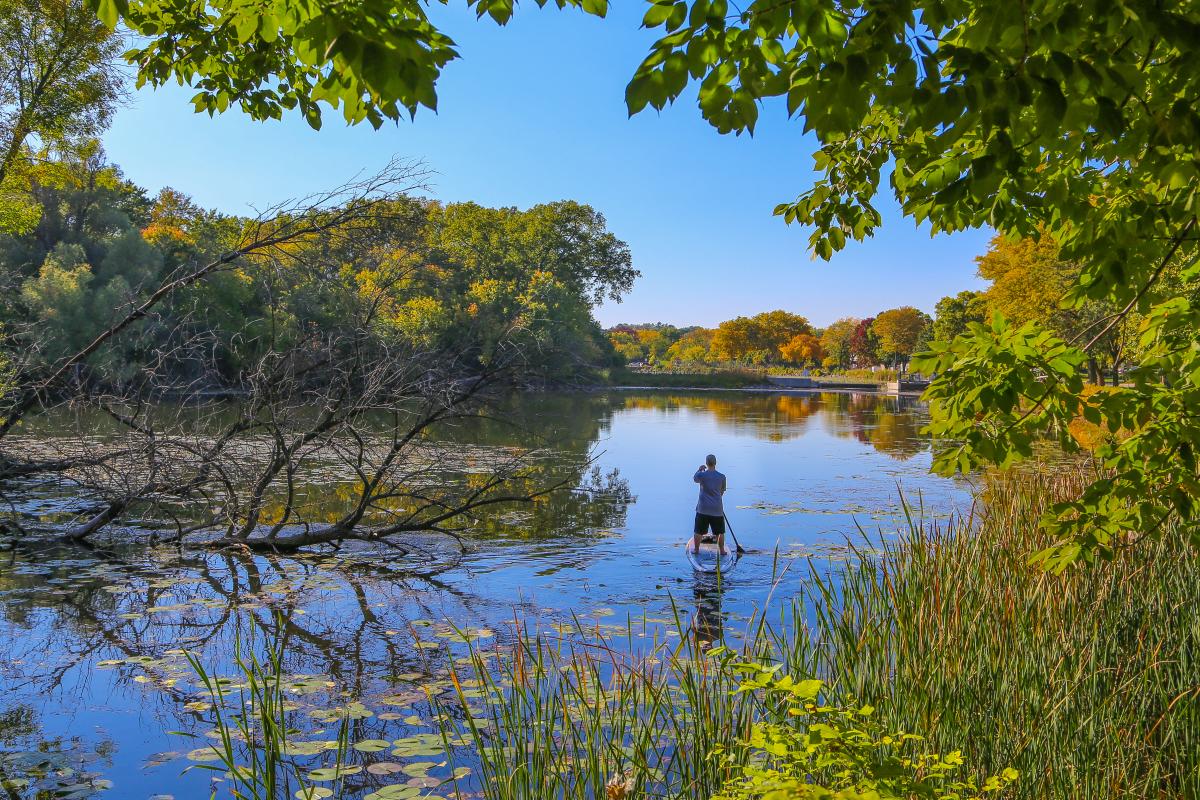 On a chilly fall day, we recommend getting bundled up and boating to see the fall colors from the water. There are lots of boat launches throughout Madison, but you could make a day of viewing fall colors by visiting the Lower Yahara River Trail. There's a boat launch in the park so you can see the leaves from Lake Waubesa, and, you can tack on to your trip with a bike ride on the boardwalk as well.
Or, you could always let someone else do the boating. Betty Lou Cruises offers cruises through mid-October on Lake Mendota, all with plenty of COVID-19 safety measures in place and themed meals to tempt your palate.
Drive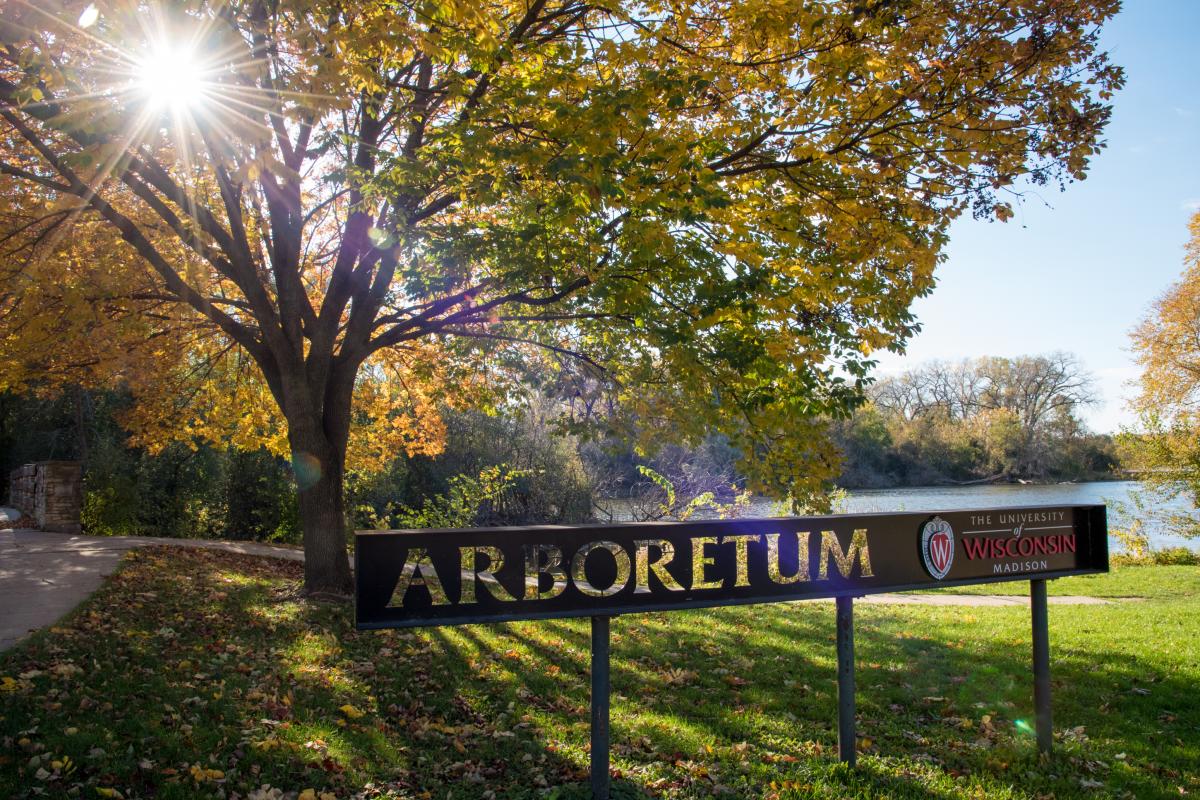 This time of year, there's something so satisfying about taking a slow, peaceful drive through a grove of colorful trees. Madison has no shortage of these drives. Apart from the hiking and biking you can experience at the UW-Madison Arboretum, we advise taking a winding drive through the trees. Afterward, stop at Monroe Street's Everly to sit on their outdoor patio and sip a cocktail.
Driving out to countryside locales throughout Dane County promises an array of fall colors. We particularly love the fall color drives on the way to towns like Spring Green, New Glarus and Mount Horeb.
Seeking more Madison fall fun? Find a collection of fall itinerary ideas here.