On any given day in Madison, from below-zero mornings to balmy afternoons, you'll see people running pretty much wherever you look. It's a favorite activity here in the Capital City, so it's no wonder that Madison has been named one of the fittest places in the country time and time again.
With more than 200 miles of biking and hiking trails, Madison is undoubtedly a runner's paradise. Whether you're a beginner looking to take the scenic route or a seasoned veteran after a challenge, you'll find running routes and races that are sure to test your endurance and give you a runner's eye view of Madison's striking scenery.
Great Local Running Routes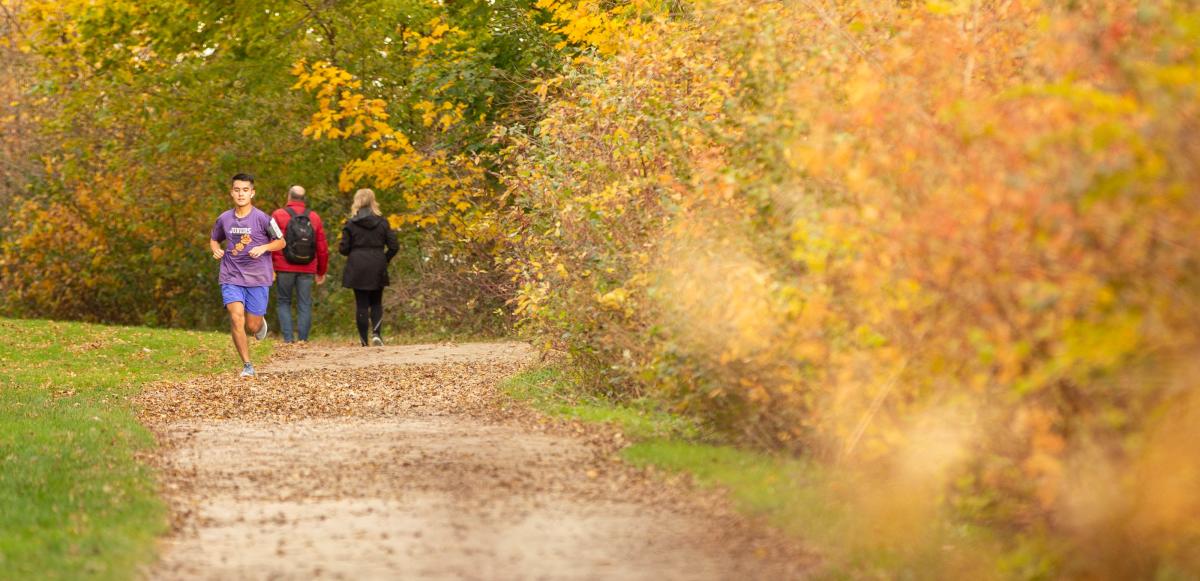 Photo by Focal Flame Photography
Like any city populated by many runners, Madison has routes that are the tried-and-true favorites and ones that are quite literally off the beaten path.
If you'd prefer to start with the gold standards, you can't go wrong with the UW-Madison Arboretum, which offers plenty of picturesque nature scenes and 17 miles of maintained trails that meander through myriad ecological locales, from savannas to prairies to woodlands. Picnic Point, located on the UW-Madison campus, is another beloved running route. From the entrance to the tip, it's one mile (or a two-mile round trip). To add on more mileage, start at the end of State Street for an extra 1.6 miles. The Lake Monona Loop is frequently dotted with runners and bikers, with 13 miles of lakeside views and pretty sights in residential neighborhoods.
Then there are the popular routes that are outside of downtown Madison, if you'd prefer a quieter run or even more nature to take in. For these runs, you'll want to head to the 40-mile Military Ridge State Trail, the Ice Age National Scenic Trail (with segments of the 1,000-mile trail found throughout Madison), McFarland's Lower Yahara River Trail featuring a mile-long boardwalk over the water and Middleton's Pheasant Branch Conservancy with 160 acres packed with trails.
Lastly, there are some trails that are really under the radar, the ones that make for great runs but aren't as frequented as other spots. On Madison's west side, you'll find Stricker's Pond, an easy .8-mile gravel trail that provides waterside views, ambles through the trees—and there's not a hill in sight. Indian Hill County Park on the outskirts of the west side is often little-known to visitors, but if you're looking for a challenge, you're in luck with 483 hilly acres brimming with grassy paths.
Stock Up on Gear

Photo by Focal Flame Photography
Although running doesn't require a lot of equipment, you'll still need to stock up on shoes and clothes. That's where these local storefronts come in.
Movin' Shoes has been a Madison mainstay since 1973. Located on Park Street, it's an all-in-one running destination with shoes, accessories and nutrition and it even has social runs on Sundays. To get your gear on the west side or in Sun Prairie, look no further than the two Fleet Feet Sports locations.
Downtown's Fontana Sports has been around for 72 years, and for good reason. It's where you'll find tons of athletic and outdoor equipment, including everything you'll need for running.
If you prefer your run with a side of swimming and biking, look to triathlon-focused shop Playtri in Middleton for all your racing essentials.  
Sign Up for a Race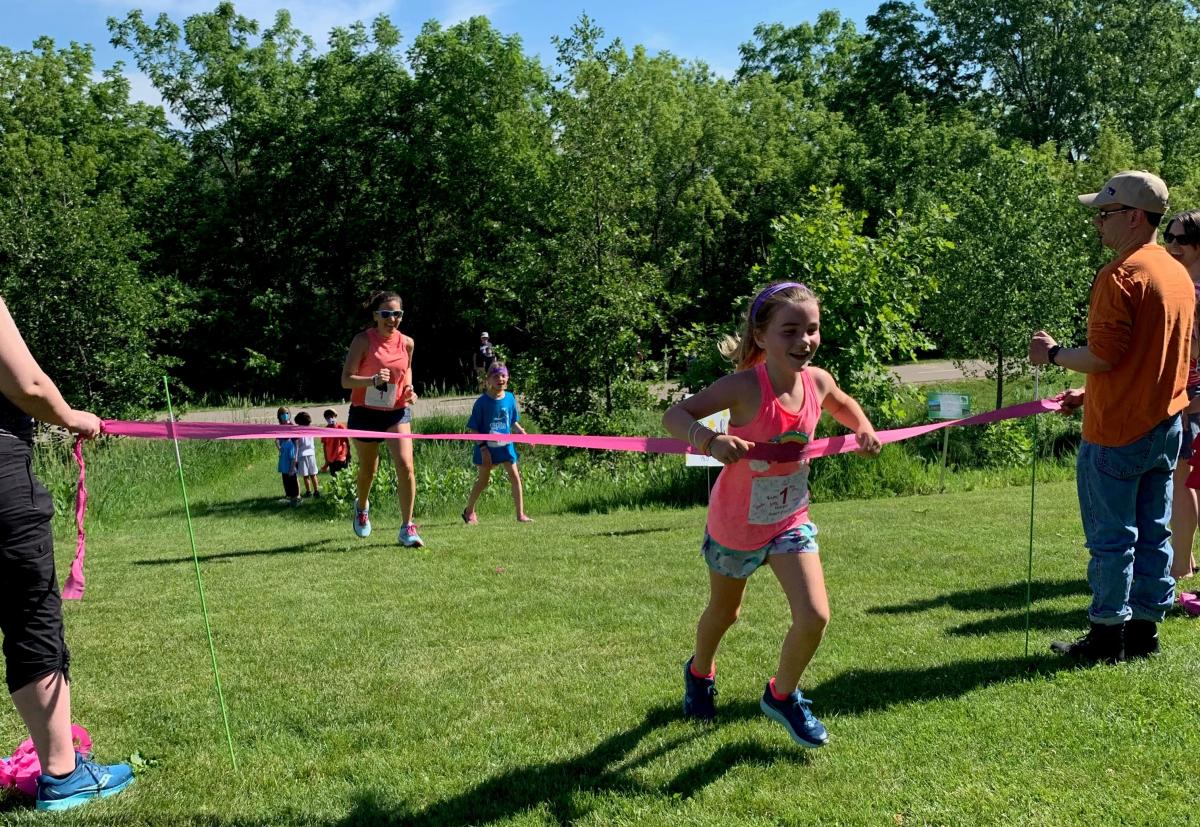 Photo by Kate Dale 
As the headquarters of Ironman Wisconsin, it makes perfect sense that Madison is also home to lots of running races as well. Some favorite local races, such as the 13.1-mile Madtown Half and the 3.1-mile Girls on the Run 5k, have both gone virtual this year, but you can still run them on your own here in Madison. Some races scheduled in fall, like the Madison Marathon and the Berbee Derby 10k and 5k, are cautiously, and optimistically, offering in-person registration for their races.
The good news is that although it's always fun to plan a trip around a race if you're a runner, you can still enjoy Madison's running culture to the fullest by playing tourist on the trails and setting your own personal best, all while soaking up our beautiful city.